Vigilantes is a neo noir turn based tactical RPG for PC, which was successfully Kickstarted and Greenlit in 2016, and is currently available through Steam Early Access! Vigilantes is currently discounted here on Steam!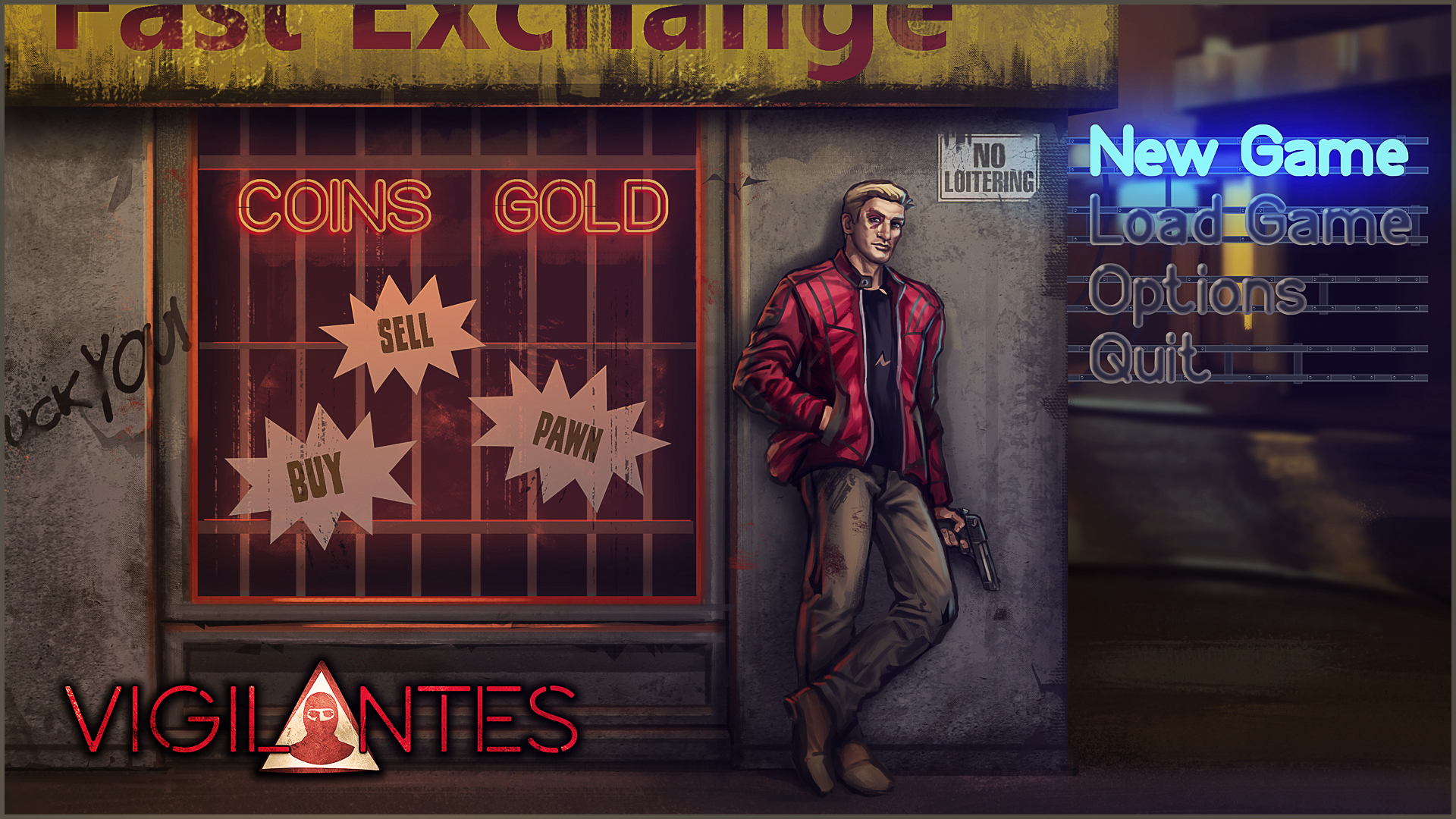 Version 28 Released & Overall Development Update!
Version 28 is now live, and represents another big push on content and improving game balance. The expectation is that there will be two more updates to Vigilantes before release, which will likely occur in the first half of October 2018.
New Content Highlights
7 powerful new perks: Lead Finger, Weak Spot, Gunslinger, Sniper, Destroyer, Buckshot Storm
2 new maps: Train station & Motel
3 new dialogue encounters
4 new crafting options
2 new utility items: Lightweight footwear & Bypass Kit
Balance Improvement Highlights
You can now choose to start combat further away from enemies, or get closer for an AP and initiative bonus. Should you fail, you will be ambushed and start from a disadvantageous position
Further balancing on difficulty curve
Improved crafting system and UI
Release Notes
Full release notes for V28 can be found here
Development Video
If you'd like more detail on the many additions and improvements, you will find them explained in more detailed in the below development video. We really appreciate your support and patience as we work to make Vigilantes the best game that it can be. If you have any questions, observations, or would like to talk about any aspect of Vigilantes, please do leave a comment!