Hello folks!
Today let's see how our turn order system works!
If you know the Final Fantasy Tactics or Tactics Ogre, you might have heard about the ATB - Active Time Battle.
The Active Time Battle (ATB) system was designed by Hiroyuki Ito and was the first battle system to receive a dedicated name. It shares many attributes with the original system, but adds the dimension of timing for commands. An ATB gauge tracks when party members are going to act. When the gauge is full, members perform an action. Some actions have an additional wait time, such as casting spells or using special abilities.
After the action is executed, the ATB gauge is depleted and must recharge. The rate which the gauge recharges correlates to the Agility stat of the character.
Every character starts its turn with ATB value of its Agility stat, normally 15. The ATB gauge is charging for all characters on battlefield in parallel, and when a value of 100 is hit, then that associated character gets its turn. This ATB 'charging value' is called Speed in our game. So sometimes, when using a special ability, you see a floating text showing something like 'SPEED -60'. This means that the character's wait time will be much higher and thus will act later than normally.
And sometimes, with special traits, you gain SPEED, thus, your character will get its turn much sooner.
In this animated gif, the guardian bashes the enemy. The bash effect imposes a speed penalty (-60) which makes the enemy act much later in turn queue.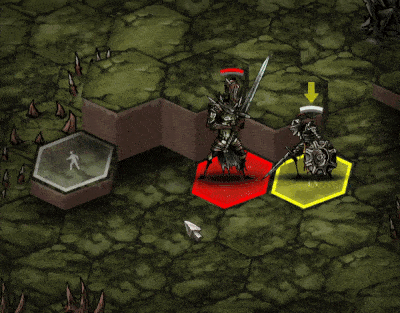 Furthermore, we have implemented a special behavior when character's SPEED drops under given threshold - he gets SLOWED.
Attacking any slowed character, results in an critical hit!
Also, when a character SPEED is very low, he gets the EXHAUSTED status effect - making him unable to react to any incoming action, like retaliate, support, trigger attack of opportunity, etc..
In this gif, the guardian bashes the enemy into rock, resulting into max SPEED penalty, which makes the enemy EXHAUSTED.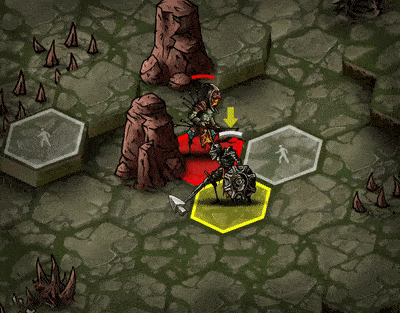 Achievement traits
Normally, any character can have multiple traits specified by its class or equipped by mutator.
We want to enhance the character progression by adding a new way how to get even more traits - by achievements in battles. This just means that any combatant, by given circumstances and actions can learn new trait. For example, if a guardian protects too often anyone with very low HP, he might learn the Sentinel achievement trait - granting a passive ability to shield ally when he is on low HP. Or when a character kills an enemy with more than half HP in one blow - he might acquire the Executioner achievement perk - giving him a chance to kill instantly a target with low HP when critically hit.
These special traits can be only acquired by doing specific actions under specific conditions and cannot be get in any other way.
Furthermore, achievement traits have some progress to be made until they can be utilized at full potential. So you need to repeat those actions to progress them and it's up to the player to recognize what needs to be done to progress achievement traits.
We have various tiers for these learnable traits and the more powerful the trait is, the more difficult it is to acquire it.
In this animated gif we show you how the Brother In Arms achievement trait is automatically triggered when your character attacks the enemy, thus the enemy is also attacked by the other ally.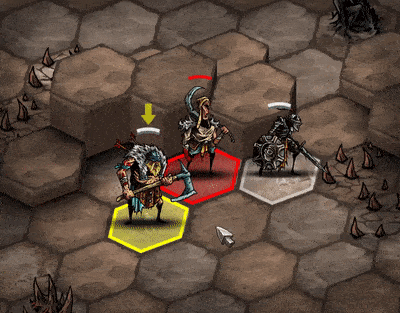 We are also constantly designing and implementing new classes into the game. Here are some concepts:
Valdor classes concepts: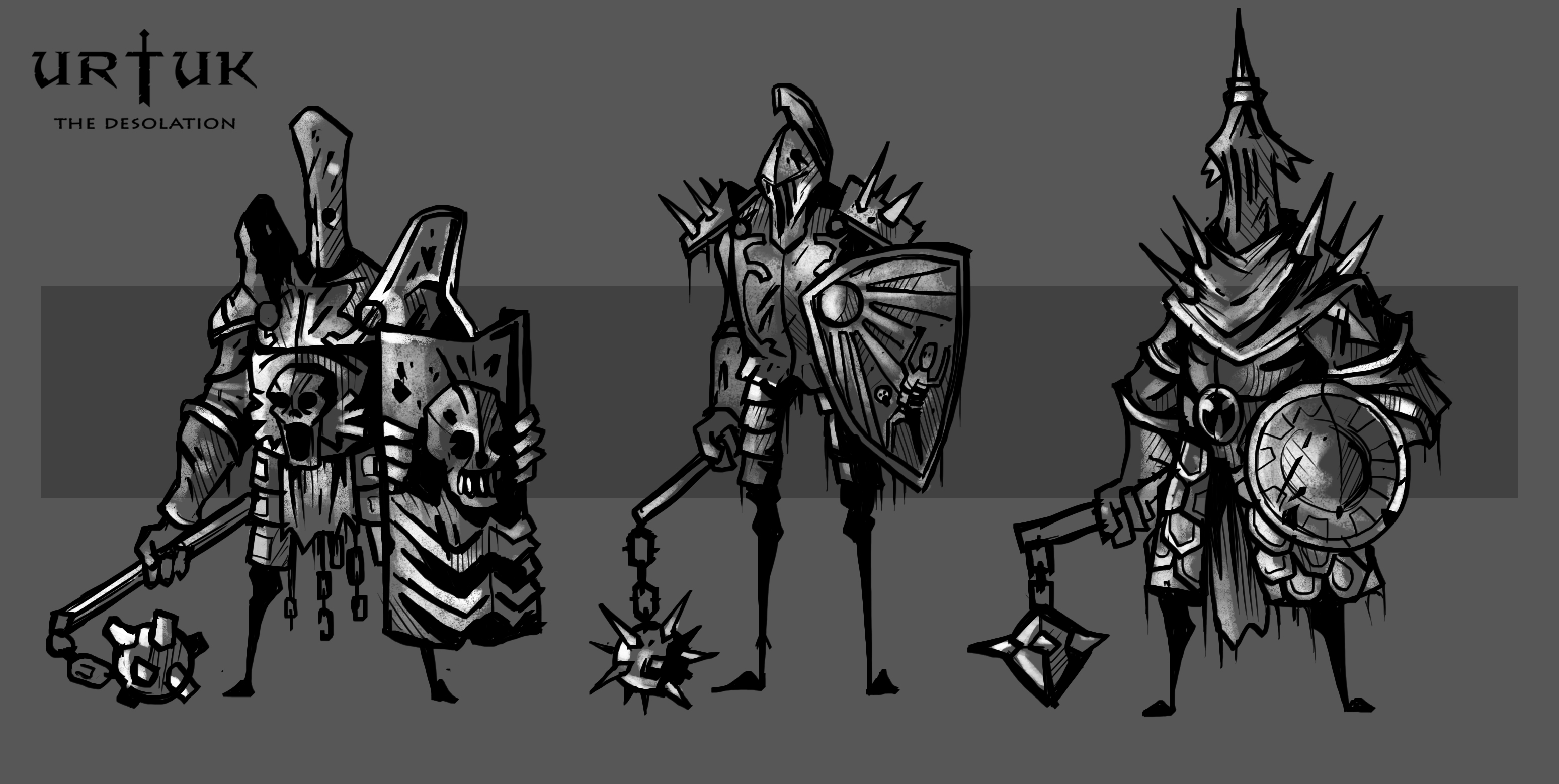 Swamp classes concepts:

Scavenger classes concepts: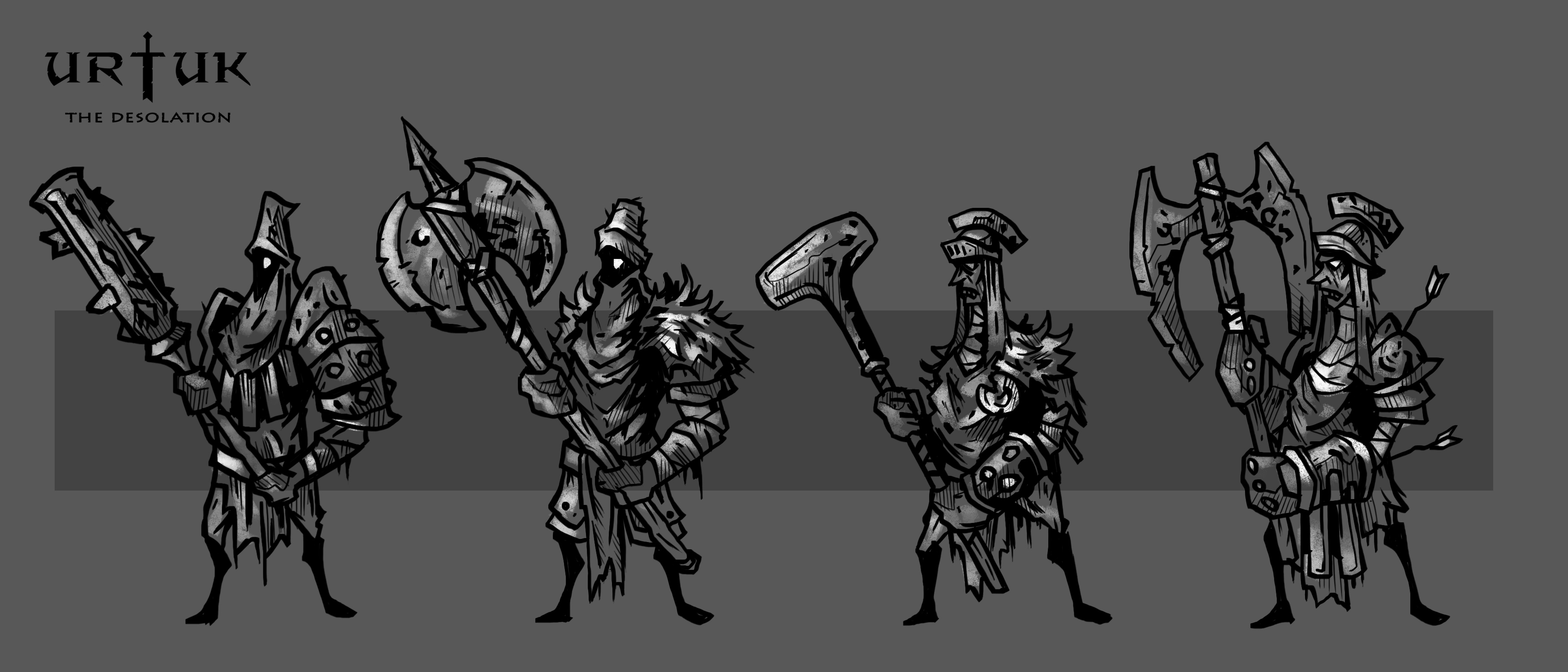 That's for today!
If you have any questions or suggestions please let us know!