After taking notice of the growing community around our incredibly out-of-date, but unique concept game titled F.AIR on Gamejolt, Odd Branch Publishing would like to officially announce Unfair: Airsoft Battlegrounds! This time we'll bring the battle to Steam!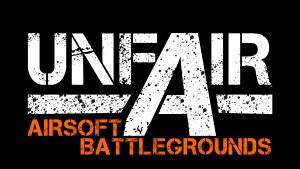 Unfair will be the predecessor of our original free-to-play single-player title, but this time we are taking the battle online! While there will also be some single-player options set up for players to enjoy, the main focus of the new title is to allow players to face off against enemies, team up with friends, or simply fight each other in a free-for-all style set up.
What makes an Airsoft game different from all the other FPS titles out there?
While our game will feature familiar modes, such as Team Deathmatch, King of the Hill, and Capture the Flag, there will be many Airsoft specific elements that will change the game. For instance, there isn't going to be a health bar because it only takes one shot to land and you will have to head back to the respawn before coming back into play. That's right, this means there will be no "Respawn in 3, 2, 1" type screen and instead you will...
Finish Reading the Article on the Official Blog -> Odd Branch Publishing