While you could play three of Typefighters' eight game modes in singleplayer already, all other modes where only available in multiplayer. This is not the case anymore: The game now includes an AI to take over the role of an human opponent. Naturally, the speed of the AI can be customized to match your skill level.
The visuals of the game where also updated with the most radical changes being made to the lines mode. All lines are now shown in the color of the player who controls them, make the current match situation more obvious: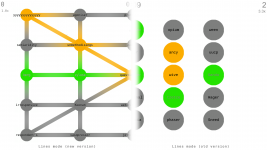 Aside from that we added lots of smaller improvements, including smoother shadows, more color indications and unobtrusive background animations: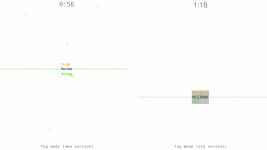 And last but not least, there are two more visual styles available to accompany the already present light and dark ones - based on the popular "Solarized" color scheme by Ethan Schoonover: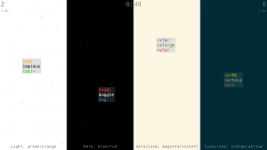 You can still vote for Typefighters on Steam Greenlight.