Update
Last weekend we exhibited TinyKeep at Update, a new event showcasing the very best games from the North West area. I'd like to give thanks to Andrew Bennison (our host) and his team at Prospect Games for putting on an amazing event. So many great talks and games to play, so very much looking forward to the next one!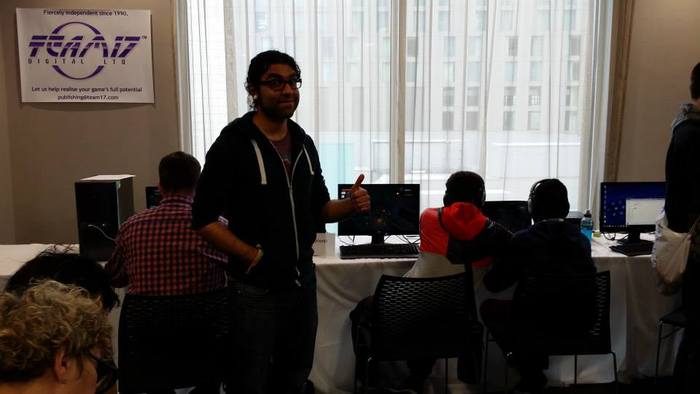 Jey (TinyKeep's sound guy) posing in front of our game next to Team 17's Flockers!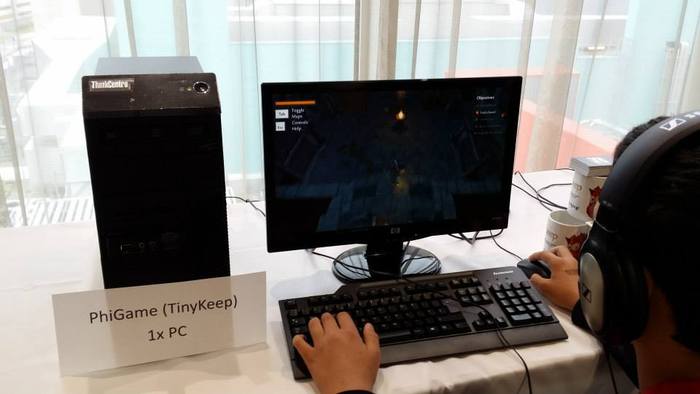 A random person giving a good go of our dungeons
Fire Traps
Aside from Update, I've also been working on a new game mechanic that will help dispatch multiple enemies at once...
With this basic system in place, we're starting to think about letting the player set fire to crates, barrels, bombs, fire swords, fire breathing (?) - you didn't think there was only one way to kill the horde did you? We're not THAT cruel.
Insomnia
This absolutely knackering month ends with one more show/event: Insomnia Gaming Festival, apparently the largest competitive (eSports) gaming event in the UK. Head to the Ricoh Arena, Coventry, UK on the 18th to 21st April to find out more.

I spoke to one of the guys from Multiplay (the people who organize the event) and there's going to be another expected 20,000 people attending. So apart from the above fire stuff - apologies for not showing that many new features in the past month, I've literally just been spending most of my time prepping for these big shows! Next month, I'll be back on track and I will be working Alpha Two...