Firstly the bad news! TinyKeep did not get selected to be part of the EGX Rezzed Leftfield Collection, so unfortunately we will not be attending Eurogamer's event this year. Apparently there were over 200 submissions, which made it incredibly competitive and as you can imagine it was very difficult for the judges to pick their chosen 20. However, this now means we can focus all our efforts on the upcoming Update Show in April, as well as submitting our game to other future events as well. So watch this space for more news on that!
Milestone #3 Underway
With that out of the way, I'd like to talk about the work we've been doing for the past few weeks. Our goal for the beginning of April is to have a fully playable "almost polished" version of the first Story Mode level. This build will be used to showcase the game at various trade shows, so in addition to having a complete playable level, we will also be including elements of voice acting, a fully featured soundscape and last but not least the first incarnation of the player character - our beloved Prisoner.
From Concept to Creation
Chantal Slagmolen, a good friend of mine and an amazing illustrator and digital painter recently offered to help get the initial concept of our prisoner character down. Of course we couldn't refuse so after a couple of iterations we ended up with this: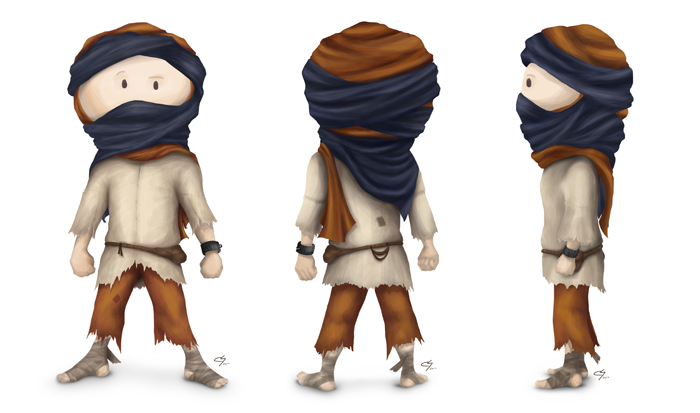 Sporting a set of dirty ripped clothes and foot bandages, the years have certainly taken their toll on our little prisoner. The original brief was to have a gender ambigious character, so they could be played as either male or female. In the end we concluded that this idea wasn't very suitable due to the amount of detail needed to get the face textures looking right, so right now we are focusing on the male version first. But rest assured in the final game you'll be able to play as either male or female!
The player fully modelled in 3D, taking care to keep the proportions and colours consistent with the other monsters from the game: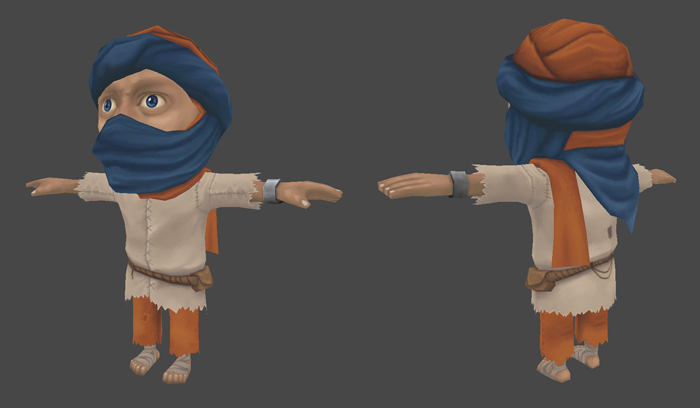 Initially we were concerned that the cloth headwrap would look too distinctly Saharan, so we decided to make it customizable so that it could be replaced with a number of other accessories or hair.

For this first demo we're including the headwrap, some hair, a beard, a hood and a medieval nightcap. Expect a more extensive set of accessories in the future!
Our new character customization screen: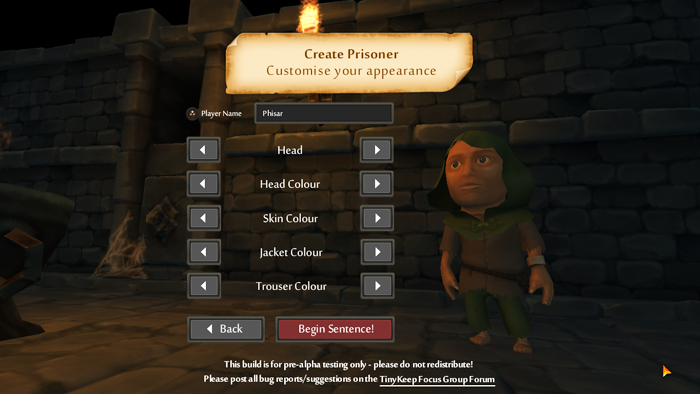 A few possible player combinations. My favourite is the forest ranger style!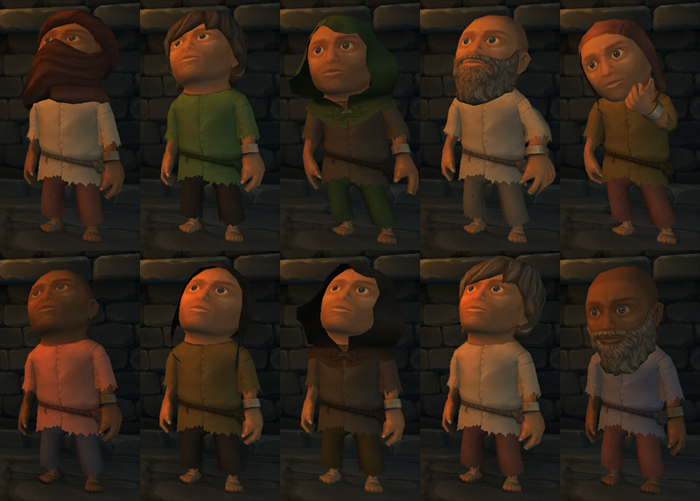 And finally here's a little sneak preview of the Story Mode, this is me playing as Aragorn in the starting prison cell: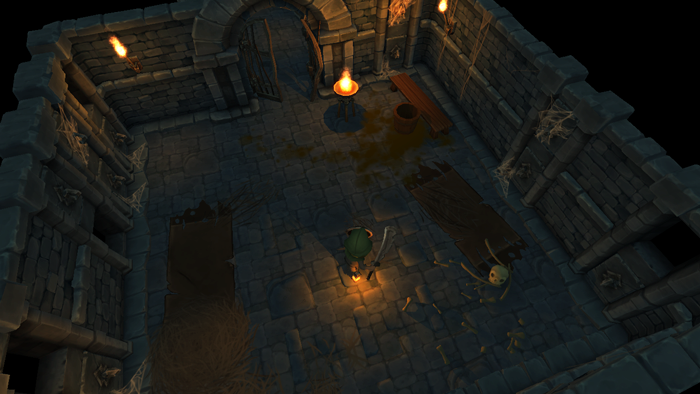 Incoming...
Next week I'll be back with some news about this: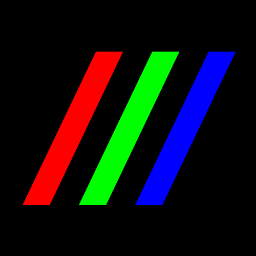 And this: