Though it has been available on Steam Early Access for some months, a new trailer for Time Machine VR reveals its launch date of April this year, alongside the Oculus Rift and HTC Vive.
The trailer also gives some insight into the story behind this first-person, exploration-heavy VR experience. Sent back in time to the prehistoric era, you must search for clues hidden in the past that may present a solution to a deadly virus that is spreading across the world in the present.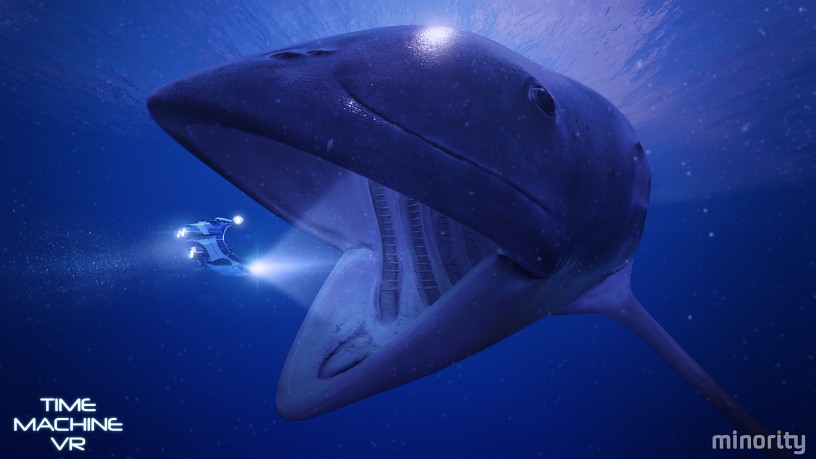 To do this, you pilot your time machine - which can fly, and travel underwater - close to as many dinosaurs as possible so that you can scan their DNA. You'll also need to pay attention to the prehistoric food chain, and use bait as a distraction in case one of the hungry, hungry dinos decides you're looking particularly edible.
The developer, Minority Media - creator of emotional indie title Papo y Yo - adds that, though the Rift and Vive editions will launch in April, a PlayStation VR version is also planned for later in the year.