Hi,

We are happy knowing people enjoyed our free demo and have more interest in this project. Because of this we have decided to involve the community more in our project. And as mentioned on March, 31, 2018.
Them & Us is now on steam early access!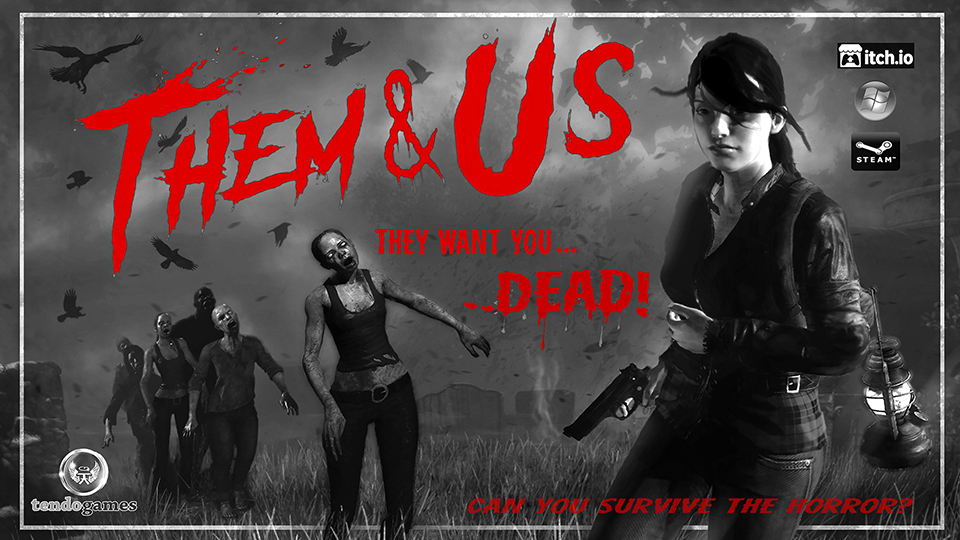 You can now test the game and send your suggestions and feedbacks while we developing Them & Us. We want to achieve an immersive game experience while in this stage of development.
The game supports full controller support including steam controller "Gamepad With High Precision Camera/Aim".

We have opened also a 10% discount for the first week of sell.
Why Early Access?
As mentioned above we have strong passion to create an old survival horror video game with beautiful graphic and immersive story. Retro style horror game that people used to love when they were young but nowadays is hard to find since game companies don't focus on this idea anymore.
I think that the community is part of the team already. We are opened to great and interesting ideas, regarding gameplay or story passages or what works and what not. Therefore we are planning to involve the community a great deal for our project while in this stage of development.

Best Regards,
TendoGames