The Beginning

It's nice to have a way to relax and take a break from my job as professional game developer. So in my spare time I like to be a game developer.
The Moonstone Equation started out as a simple spare-time programming project sometime in the last decade (around 2009). For most of that time it was just call Moon.
I'd written a shiny new directX engine so I thought making a platform game might be fun and as a creator and collector of puzzle it was only natural to include some of those too. Reasonably quickly I had a fun little character running, jump and exploring then pushing blocks around and solving puzzles. Ignoring my professional experience I thought to myself "great, I have most of the game here, I just need a few more levels"
As you can see in the shot below, I started out with a dog/bear like character, no lighting and some very flat colours.

Obviously my estimates about the remaining work were a little inaccurate. When you spend less than a day a week developing a game it suddenly takes a very long time create anything more than the simplest thing. But instead of letting this put me off my idea I just stuck at it and over the years made steady progress until finally arriving at this point; ready to release a game I've single-handedly created.
I think you'll be able to spot a few differences in the image below.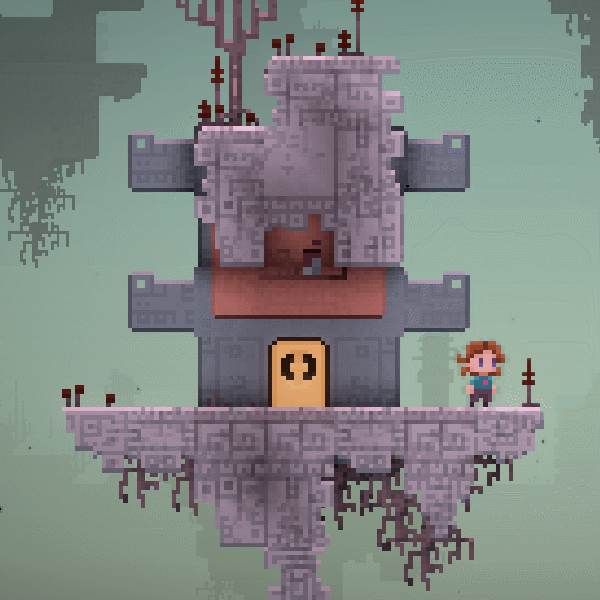 Whats in a few years
A lot's changed in the years between those original concepts and the final game. Lots of things got changed and so many other things needed creating; from NPC narrative and logic to musical composition and real-time light propagation. So much in fact that I ended up writing a separate article to serve as a warning to anyone else thinking of following my development method.
Since 2009 I've also changed job twice, got married, become a father and professionally helped create and release five other games. Anyway, I think you get the idea; It took lots of time. I'm proud of what I've created but it was so much effort I don't think it can ever happen again.

What now?

So now I really am nearly finished making The Moonstone Equation and I'd like to get it into peoples hands and see if they actually enjoy it as much as I hope they do. Obviously I could just give it away but it would also be nice to hope that it could make enough money to buy me a nice meal or some new shoes.
This brings me to my humble request. If you think this sounds like your sort of game please click the link below and vote for my game, then tell all your friend to do the same it might be there sort of game too.