Hi all!
We've made some progress and we want to show you our new stuff :)
First of all, a new gameplay video showing the new lights, lava streams, several image effects and new decorative elements.
Second: A video showing how one of our designers has made the Jelly hit/wound animation
And that's the final result: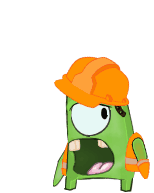 Currently we're improving a lot of things and we've added a lot of new stuff to show it in our kickstarter video. For example, this is a gif showing the security cameras, a feature needed to implement the stealth system!. In next updates, we'll show you how the main character can hide himself to avoid security cameras and other enemies.
An the last thing, the new mobile platform. You can see the old one in the first video of this post.
Hope you like it!