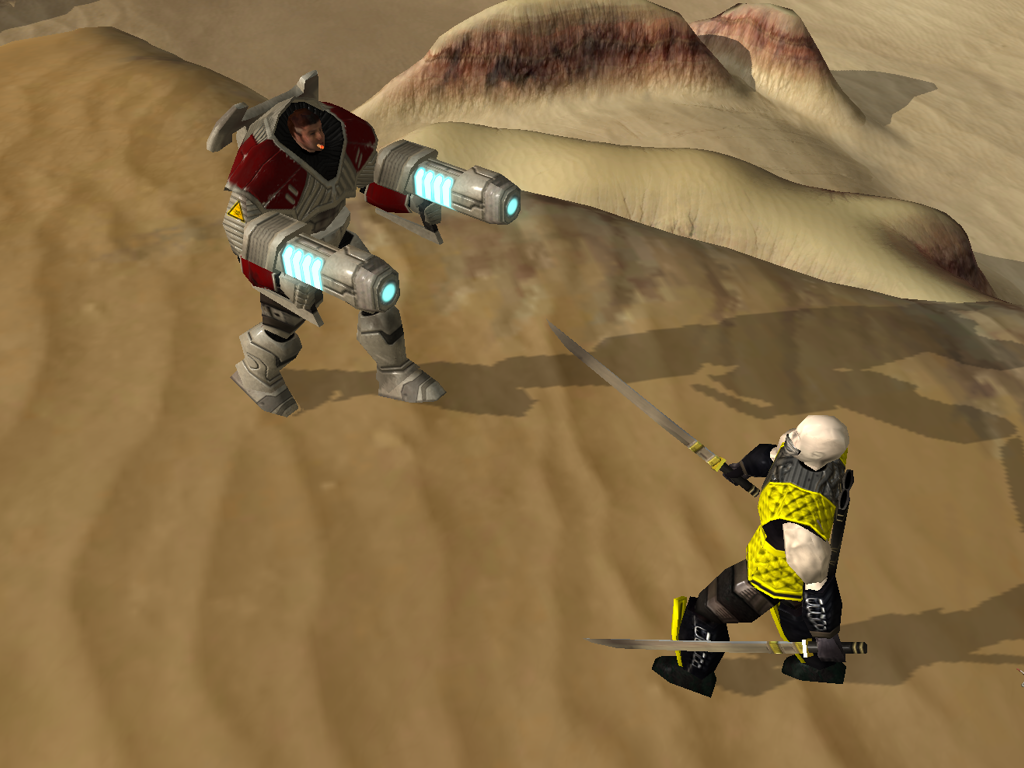 Progress has been quite slow lately. The last releases of The Cursed focused on fixing issues that were introduced by two engine updates. As the game is running robust again I could focus a little on additional gameplay features namely a hero system though.
For the beginning I did script a simple linear leveling system: a hero gains XP whenever enemies are killed close to him by himself or allied units. When the hero reaches enough XPs he will automatically level. Whenever a hero dies he looses XP (penalty) but keeps his current level even when he looses enough XP to fall back into a lower level. Killing an enemy hero gives you a XP boost in contrast. By now five levels are planned.
The two heroes so far:
Imperial Sarge:
- tank, medium range, medium damage
- jumpjets
- changeable weapon: dual chain gun and dual plasma guns
Cursed Shade:
- medium hp, very strong melee attack
- can cloak
- can create decoy units
All heroes will have an "inspiring aura" that will boost the stats of nearby allied units in some sort of way (like the cursed witches or imperial priests can do). I have some other ideas but additional proposals are very welcome.
Expect the heroes to be included in the next release. =)