It's been some time I wrote about The Architect.
The launch of the game is going as scheduled. Yesterday I launched the Greenlight page for the game. Today I'm going to write about beta preparation and tomorrow and the days after will be for popularizing the game in press. I know, that many say that it would be better to write to the press way before the Greenlight campaign starts, but I think beta should overlap with the press releases, hoping to get a push on Greenlight by posting the beta there too.
Let's get back to the to the beta preparations.
Since I developed the game on a MacBook Pro, and I'm an avid touchpad user, I got some feedback about mouse usage - it's pretty hard to learn it. The mouse has two roles: side-scrolling and raising/lowering platforms. Left mouse button does the raising and the right one the lowering. It seems this setting is unusual for some, so now got a mouse to play & fine-tune the game with.
Another issue, that the latest FollowFriday on Reddit and the feedback I got from friends is the steep learning curve. Currently I got only one introductory level.
Of course, the feedback I get sounds like this: "This level is hard, should make it easier" - now go and figure out what to do with it.
I've been thinking what to do since I got this feedback. The solution I found is to have 2-3 secondary levels, where the player can train. These are optional, so if an experienced player wants to skip them, it's their choice.
The introductory level was looking this way. I wasn't content with the left side of it either (too many red platforms):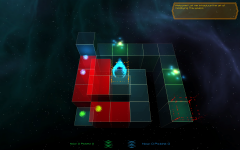 Now, that I added the secondary Magnetic Distortion Fields it looks a bit different, but kept the same structure mainly: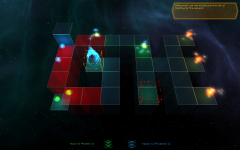 Since we're getting closer to the beta, and preparing the game for press & release, I've been experimenting with different levels. One of them is centered around Magnetic Distortion fields - in fact, there are only couple of Space Modifiers.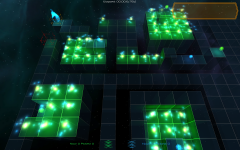 You may have noticed, that I made a slight change to the camera's angle. Now it's 60 degrees instead of 49.49 (love this number) because controller users found it hard to raise some platforms that we're lower then the ones in front of them - the controller's aim is centered on the screen.
Due to popular request, I added level rotation. It's instant 90 degrees rotation, and I think this fits well with the control scheme.
Until next time! ...and watch for the beta coming soon!