We have been working hard on "Hunters of the
Dead" and here is a picture from the battle, showing our progress. It is in a pretty decent stage. The battle is pretty much finished and we already have the minimum require features for launch. As you can probably understand the battle functions pretty much the same way as in "Plants vs Zombies". Except for that the Hunters are not "rooted" so the player gets to be more active.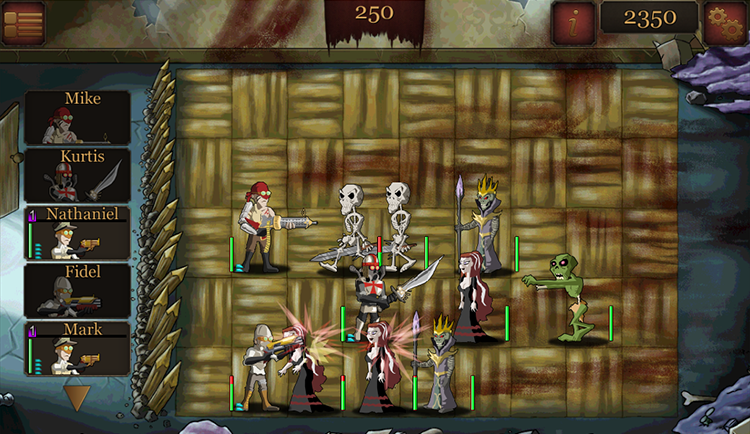 Onto some more specific details now. The game is roguelike, as we have already mentioned, and with every roguelike game, the real challenge is the "Restart" point. It seems very easy for the player, after a long run, to say "Fuck it, I am done with it". So the trick is to provide the player some bonus on every restart proportionate to the success of the last run. Two possible scenarios exist right now. To provide the player with additional "slots" so that the player can start with more hunters, or to have him unlock new characters to start with. The second one is obviously better, but needs extra content to be created. We will figure it out sooner or later.
Happy Hunting!