I promised an explanation on the melee system but I hadn't gotten around to doing that yet.
The reason is I'm really loaded with work on my day-job the past three weeks, and I still am, but I'm really trying to squeeze some time to work on this.
Sketches
Those three weeks, I found myself sketching just to get my mind off the stress.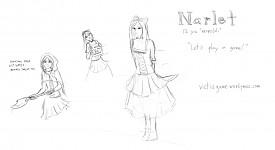 Narlet: 12 y.o. "necrololi"

One of the characters in the story.

The undead occur naturally in the world of Victis. But Narlet is arguably one of the more successful experiments in creating artificial, man-made ones. Like the Frankenstein's monster, she's made up of different body parts.

She's arguably "successful" in the sense that she has the undead prowess to massacre enemies twice her size, but the problem is the playful and childish laughter that comes along with it.

While her orders are to serve her dark masters, Narlet has some other ideas, and it seems to include the main character in the equation...

Combat Role: Melee DPS
Narlet: Still not sure if I did her properly. Any younger and that would have been questionable. Nevertheless, she turned out close to what we've planned for her.
---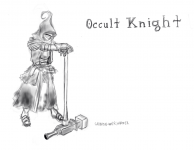 Occult Knight: This is my current favourite. It was supposed to be "Witch Knight" but Kingdoms of Amalur beat me to it. Since they're witches, I wonder if they should be female? Hmmm.
The cannon-warhammer follows the same idea with the rest of the weapons. Upon hitting the enemy, the user can pull the trigger to fire the weapon at point-blank hit.
---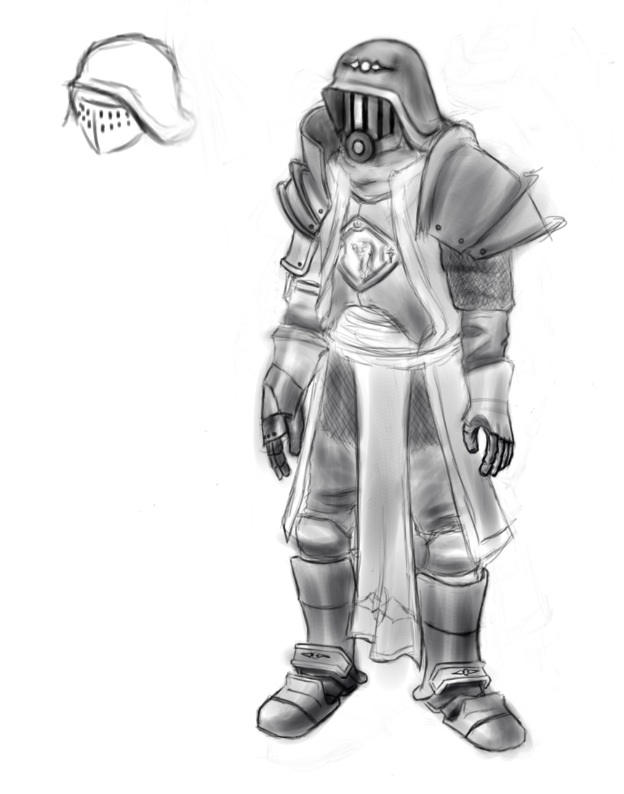 Dragurian Heavy: I tried making a "Dragurian Heavy" soldier. I don't like how it turned out though.

---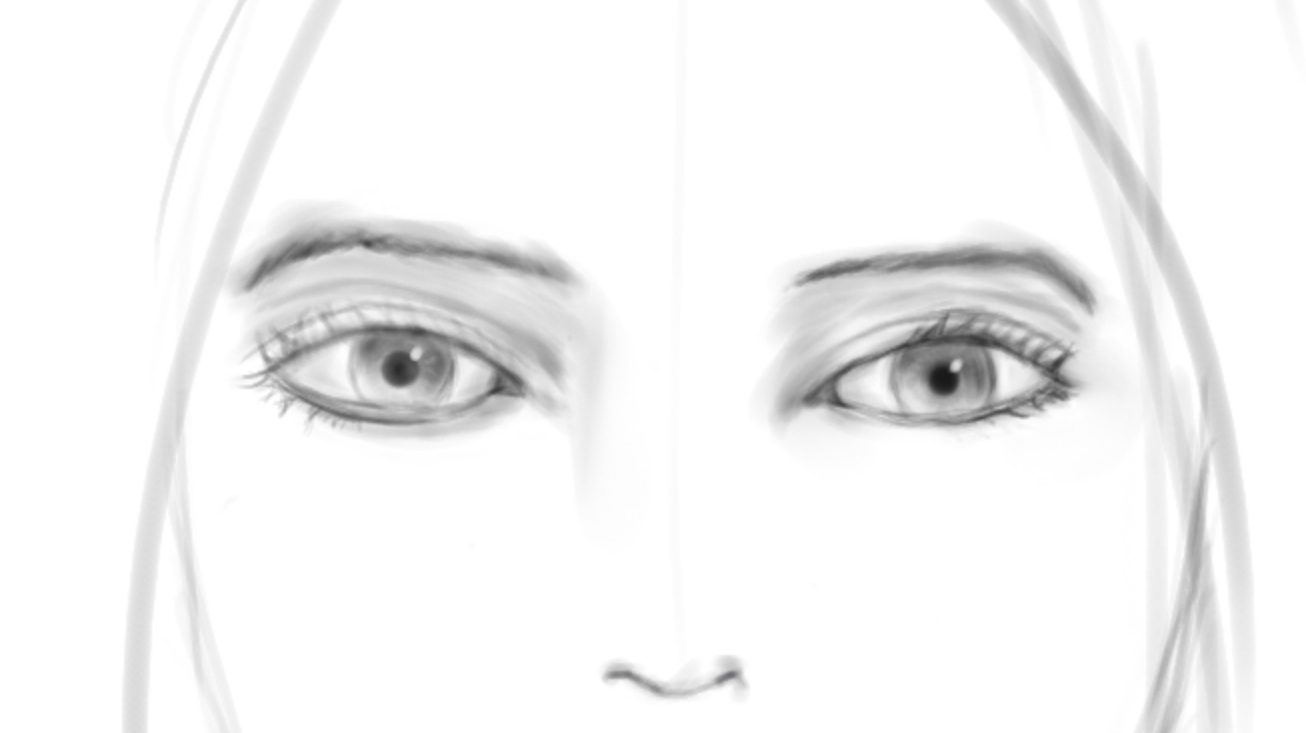 Serin: Obviously needs work with the symmetry. Kudos to Stan Prokopenko for the tutorials!
---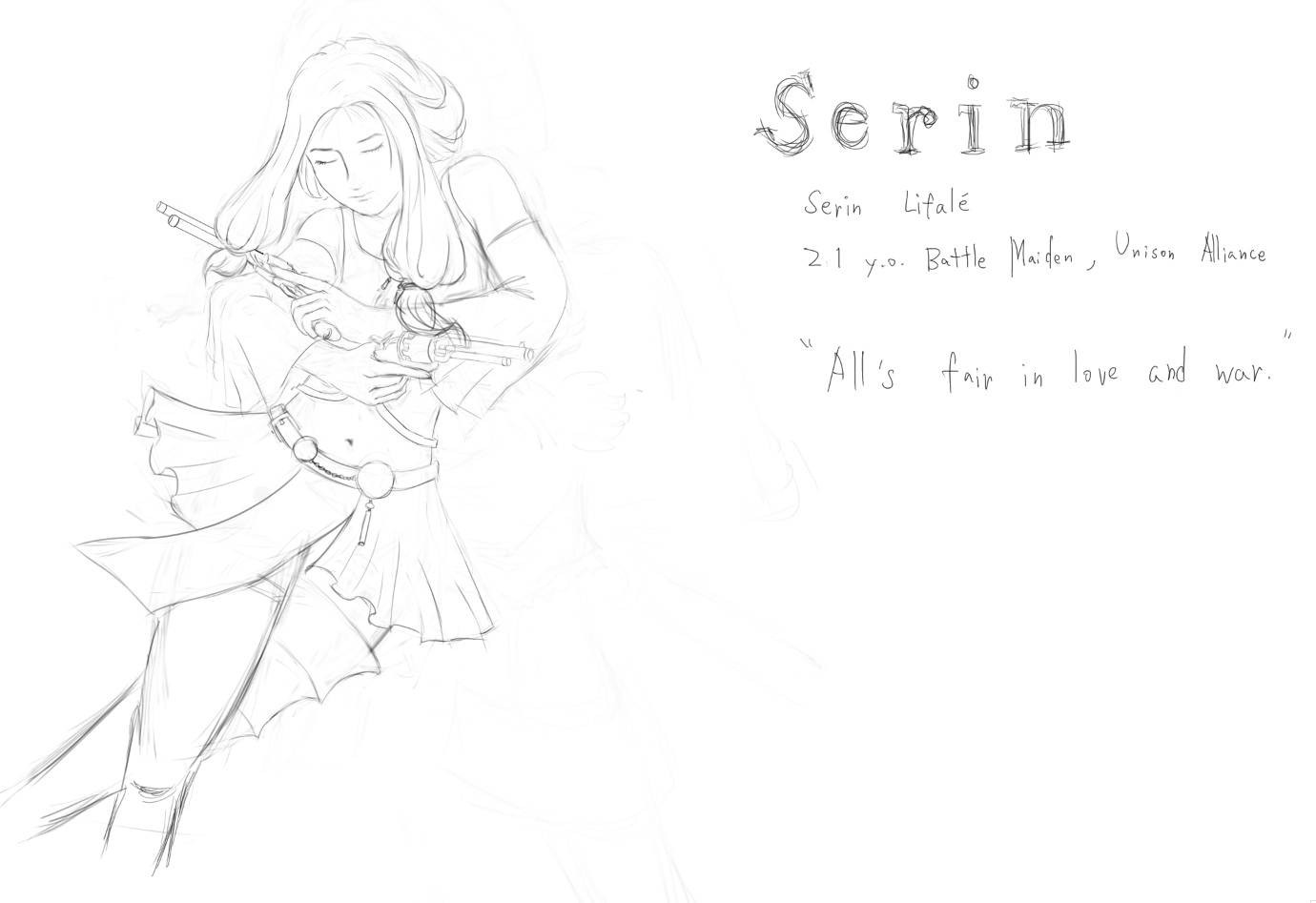 Serin: I was not confident that I could draw Serin properly, and I certainly still think this is not good enough. Its like trying to draw a fleeting beauty.
Behaviour Tree Editor
In other news, I've made updates on my Behaviour Tree editor.
Sorry for the voice and volume, this was done in a hurry. I'm really busy.
If you don't know what that is, basically, it's what powers the A.I. system. Here, I have a tool to make these A.I. systems and tweak them while playing the game.
I may release it as open-source if anyone wants.
So far, the editor can now be used to edit the properties of actions and conditions (even while the game is running), drag nodes around, change their colours, and load/save Behaviour Tree files. Files are saved in JSON format.
I was surprised and annoyed there was no ready made free code to draw a color picker dialog box in runtime for Unity, so I made one. But it was surprisingly easy, thanks to the HSBColor code in the Unity wiki site. I can also release it in open-source if anyone wants.
Also quite nice is the file dialog box code in ImprovedFileBrowser. If anyone is looking into making a runtime file dialog box, that's a good place to start.