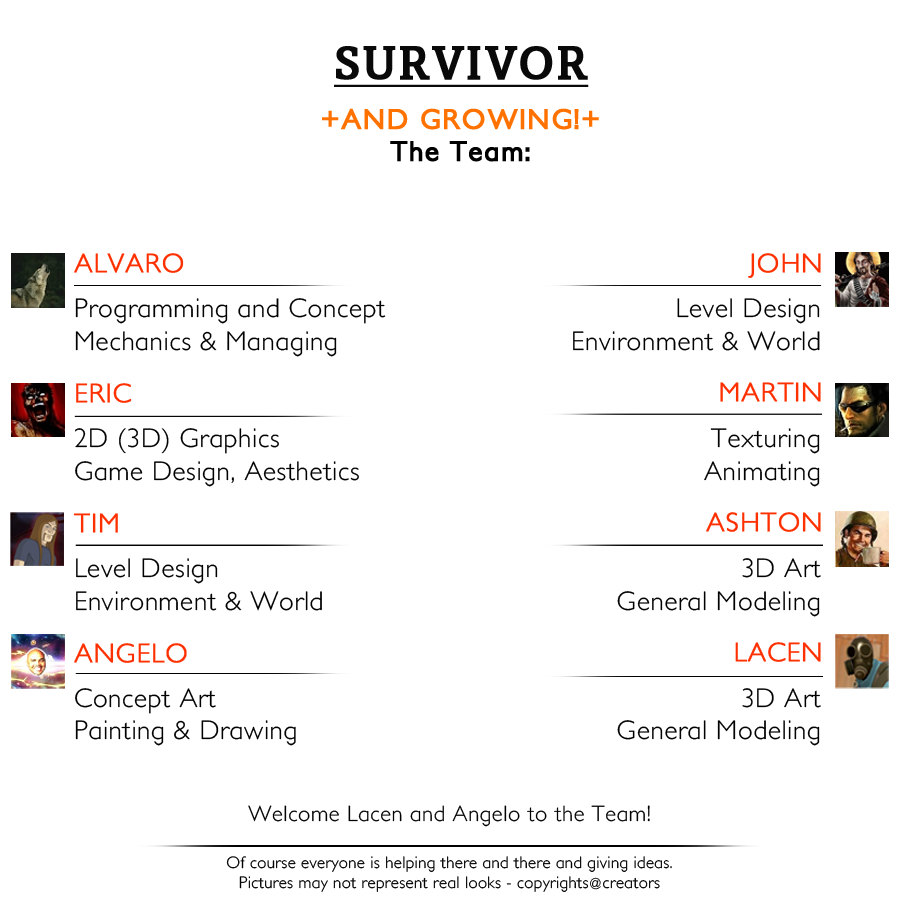 Edit: Sorry for the Update spam @ Followers, some Evil mind demolished our gameand developer page and a mod had to recover everything...but lets move on:
Hello Folks, It was really time to put up some news, - vacancy slowed us down a bit but we have some new members and the help of a great composer working with us too!
First of all, you maybe noticed the new Logo - but because noticing is not enough, here is a high resolution Picture for you - There is a lot of Detail but its still WIP however.

We are now more or less through the brainstorming for the Map,John and Tim brought out some
concepts and we are gathering everything to get the real map together on paper and want to start on UDK as soon as possible.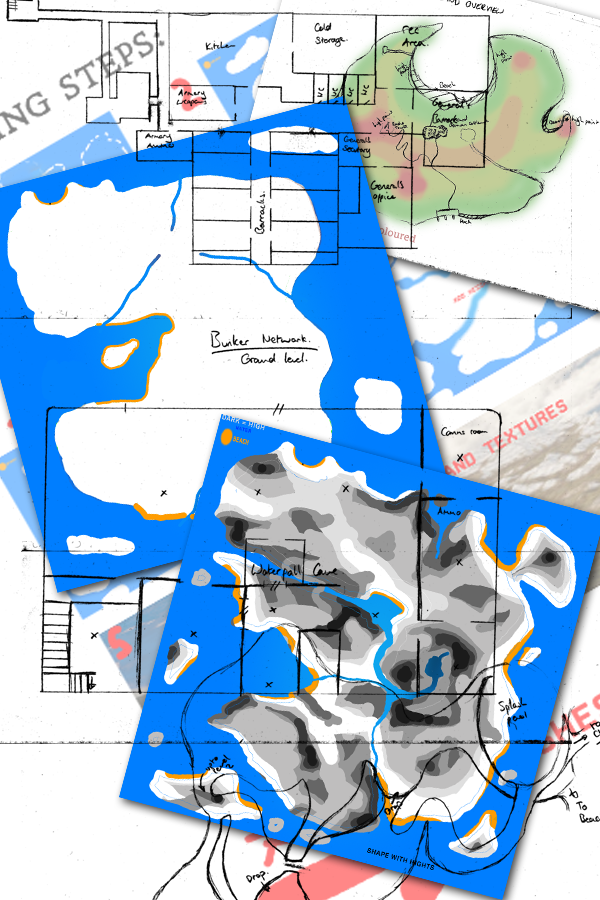 Here are some models we are working at right now, sadly our last 3D modeler jumped off and with him the progress on the fireaxe we were working on,
but now we just got our new modeler Jacen today, and we have those 2 Models whose are getting the UV and texture treatment.
They have 5000 polys +- ingame, and there is no third person model because we use True first person.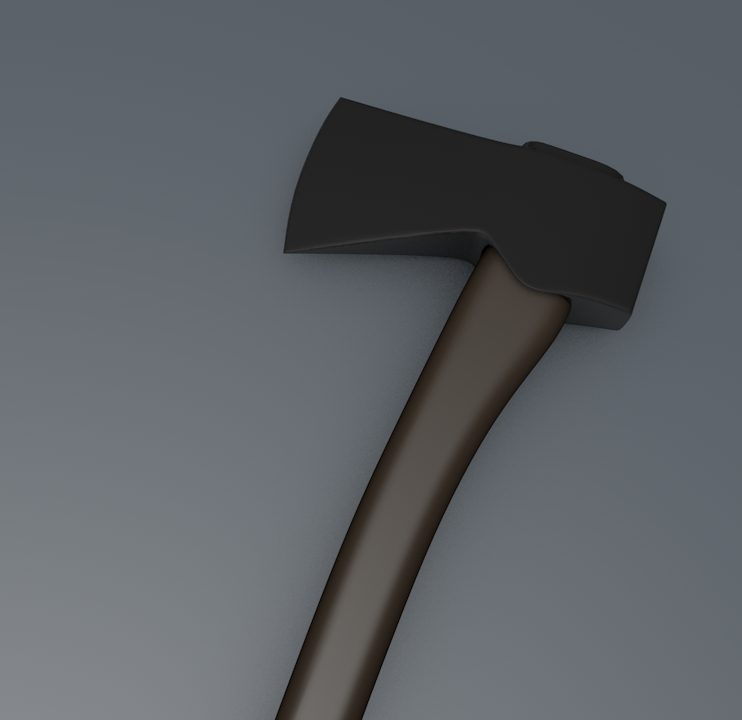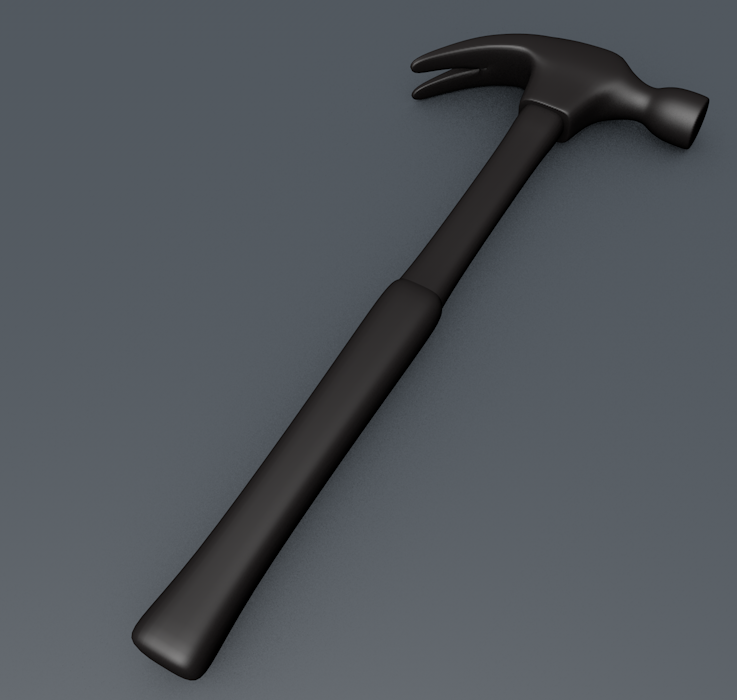 (This was the old fireaxe, it needed a lot of work and is going to have a total remake now.)
The axe on top and the fireaxe will be one of the more rare items, until you find something useful you gotta craft your own stuff!
For the Redesign we also changed our Font, to which one it is is a secret :P
We think using "Serifs" fits the theme of the game better, and overall the Aesthetics of bought or custom fonts are just a lot above most of the ones you get for free.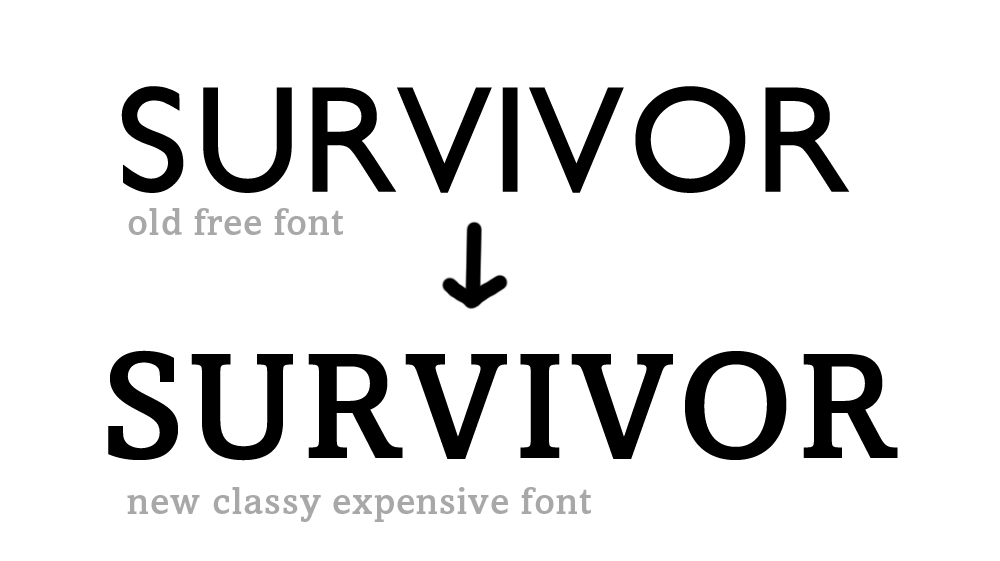 Here is our updated Inventory, sadly we have to scratch the button design and use a line-oneinstead, because we have an Issue with drag and drop we don't know how to fix.
(if you're experienced with this and don't mind helping , send us a mail!)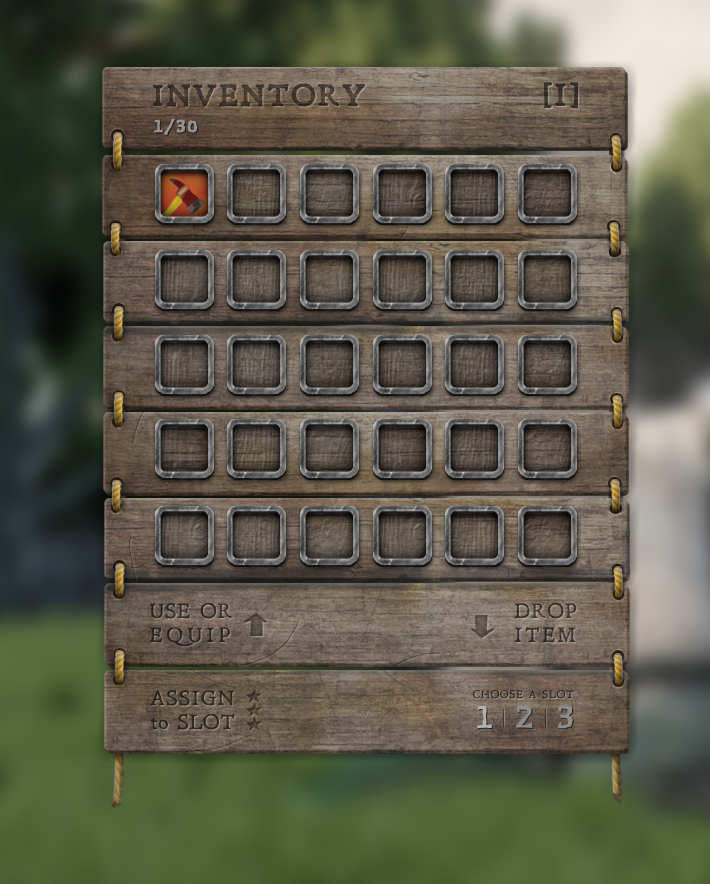 Alvaro did also a lot of nice improvements of the Code, worked on the Interface, A lot on the fighting system and made a pretty nice hit-detection-mechanic, he improved the blocking for melee weapons, which is now holdable and the animations are a lot smoother ( We still need an dedicated animator!)
Sadly, Alvaros work is not so nice to show on a newspost, but it really holds the whole game together and he works a lot! We are really far on the code.
Here is the first piece of concept art from Angelo:
But don't get overwhelmed by the vacancy feeling - there is no peace on the island.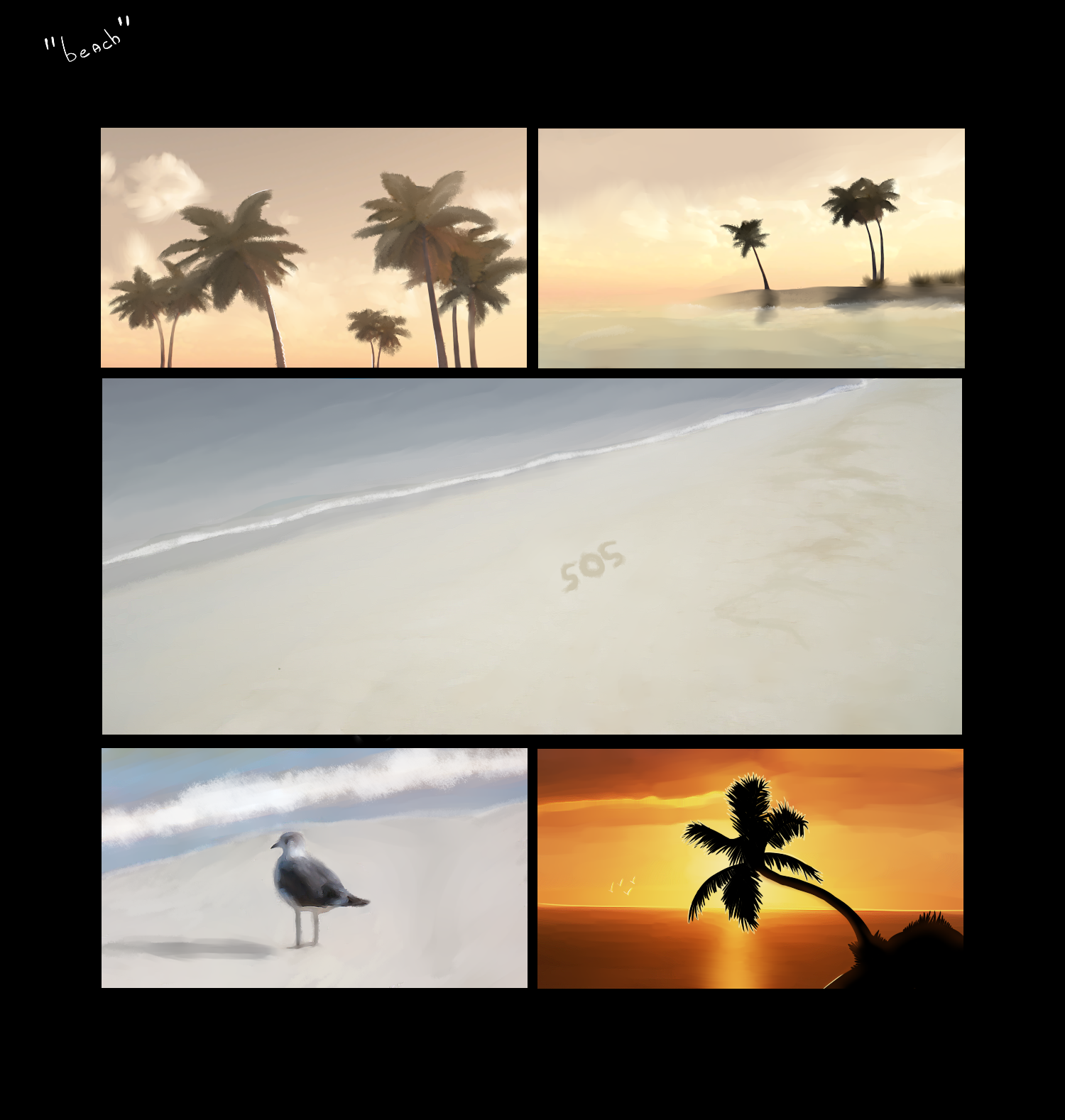 So thanks for viewing, and stay tuned for more updates! We hope you liked this post and excuse the spam again, someone deleted our pages and we had to let them recover. Please leave us some messages ;)
Greetings, - The Team