Hello Folks!
We want to share more of our progress to you, and so here is it:
- Part of the melee collision code rewritten so it handles Hits better
- Added melee Combos blending rate-Added Editor changeable options for the cuteableTree(Hit Count)
- Added TESTING Journal with flash movie (A 3D Interface part in form of a book)
- Added Debug/Testing HUD-Melee Hits now use particly systems when hitting anything
- Added support to pick up multiple Items at a time-Added pick up animation
- Added Stamina system and spring animation + camera animation
- Added workbench and looteablecontainer test classes
- Added weapon equip/unequip animations-Sleeping is partially done - only the menu left
- And much more
We are getting really fast forward! We don't want to bore you with too much text so here are some images:
1. Random Image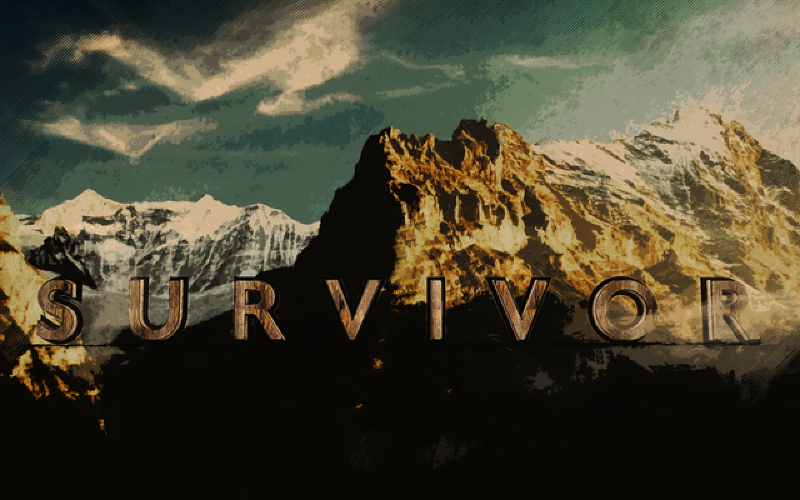 2. Inventory progress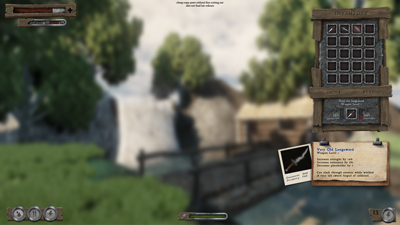 Img267.imageshack.us
Click the link to see the whole picture.It is actual ingame size if you watch it fullscreen. Notice the new Tooltip Frame for all the Item descriptions on the bottom right and the new playerframe on the left top.
4. Some 3D Models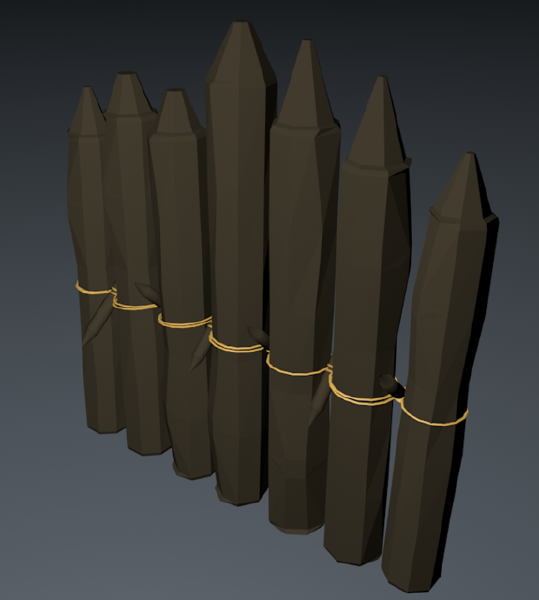 A very early barricade model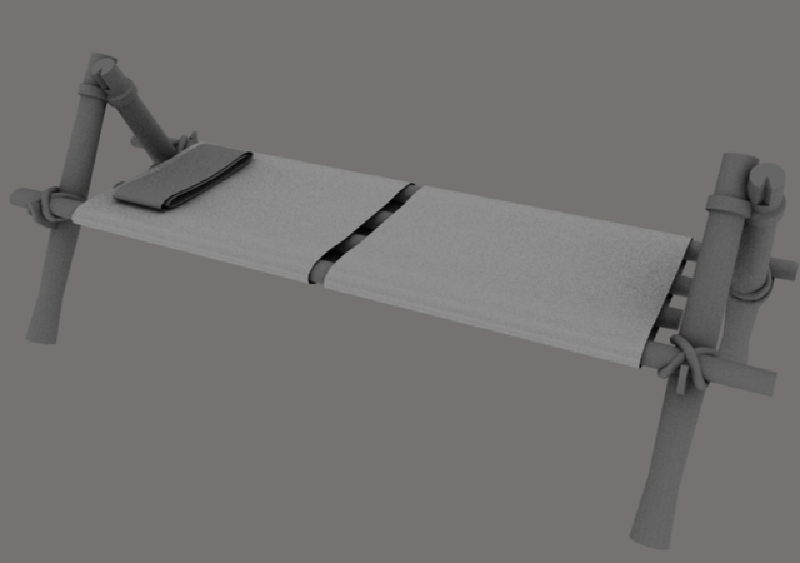 A model for the bed where you sleep in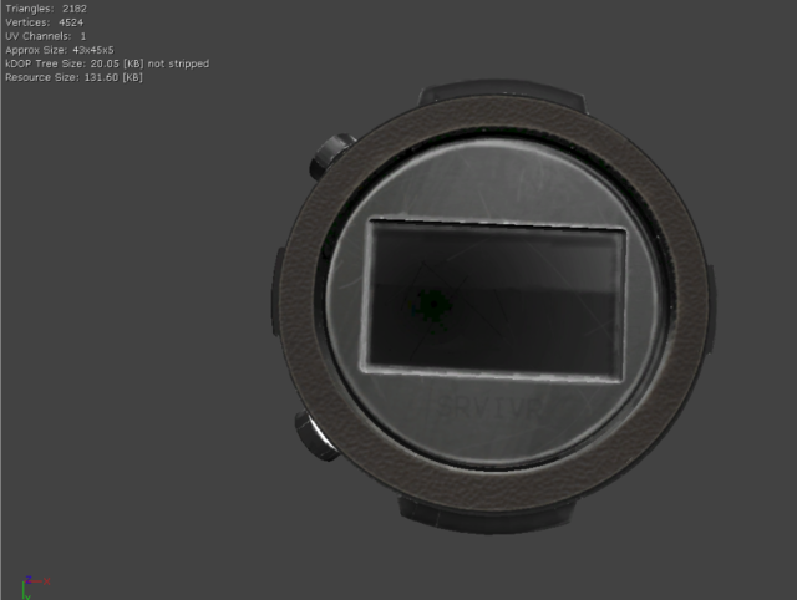 A watch for the scaleform sleep interface will be smaller ingame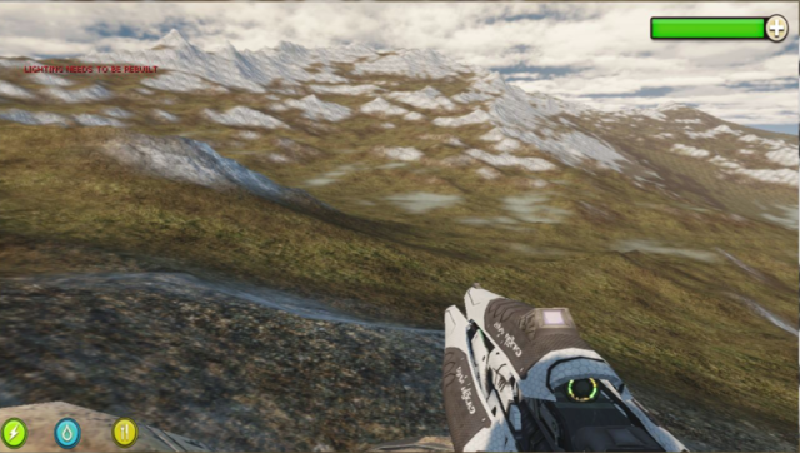 Here is one of a couple heightmaps we did (for basic Terrain). But we really need a level designer with experience. Here are some of the mechanics for you to see:
So we want to note that we are searching for a good 3D Artist and a Level Designer (UDK) and we could need a texture Artist too! (More info on the Job Board at Rising Soul Games)
But if youre very talented in another form, don't hesitate to write us, just send a message over IndieDB at "AlvaroAbreu" or "ShrikeGFX"
We will show you everything we think is worth mentioning, and a lot more if we have more members.
We hope you liked our small update and thanks for the read :)