Introducing Valecrest
A few days ago, Valecrest was a lively port city. You arrive to find a ruin, choked in glaciers. Citizens crowd around dying fires and look to you for help. Will you brave the frigid dockyards to find the source of the catastrophe, or will the ice claim you as well?
Strawhart's design team has been working hard since the last update to bring Valecrest to life! This world challenges the player's ability to move vertically; they'll need to be quick and creative to scale the city's dizzying spires. Of course, they'll have new magicks and puzzle pieces to aid them in the climb. We'll have more to share on Valecrest and its puzzles in the coming weeks, so keep an eye out!
Dynamic Environments
January also saw us put a lot of work into Strawhart's dynamic environment system. Zones will change in your absence, the sun will set if you linger in the woods for too long, and your actions will govern how your homestead develops.
We hope you'll enjoy the new perils and opportunities that these dynamic environments offer. Just remember to watch your step, whether you're venturing to Valecrest for the first time, or returning home after a long adventure!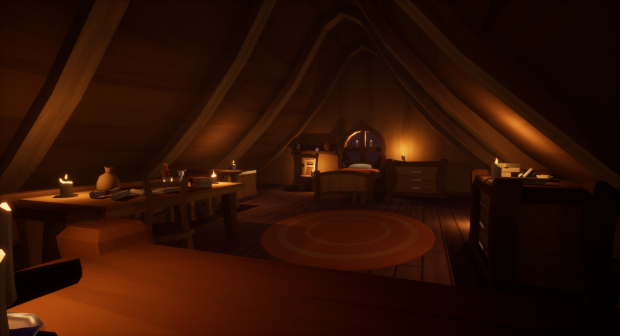 It's always nice to return to your room after a hard day's adventuring.


Want More Strawhart?
Thanks for taking the time to check up on Strawhart's development. Feel free to leave your comments below; we love hearing from you! If you want to hear more from us, you can follow us on Twitter and Facebook, or you can watch our Official Teaser Trailer right here on IndieDB!

See you next time!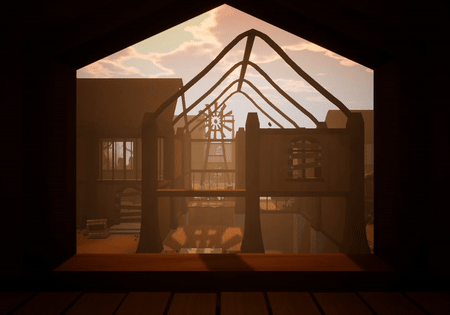 Westharrow at sunset.