Stomping Grounds is a game where Elemental Titans are forced to fight for our amusement in custom-built arenas. Fast-paced gameplay and no-limit customisation settings make Stomping Grounds the perfect game for parties and gatherings. Use the Elements to smash your friends!
Our newest build took a little longer to cook than we expected, but we're finally ready to show you all what we've been up to! Check out our Greenlight trailer and please vote yes!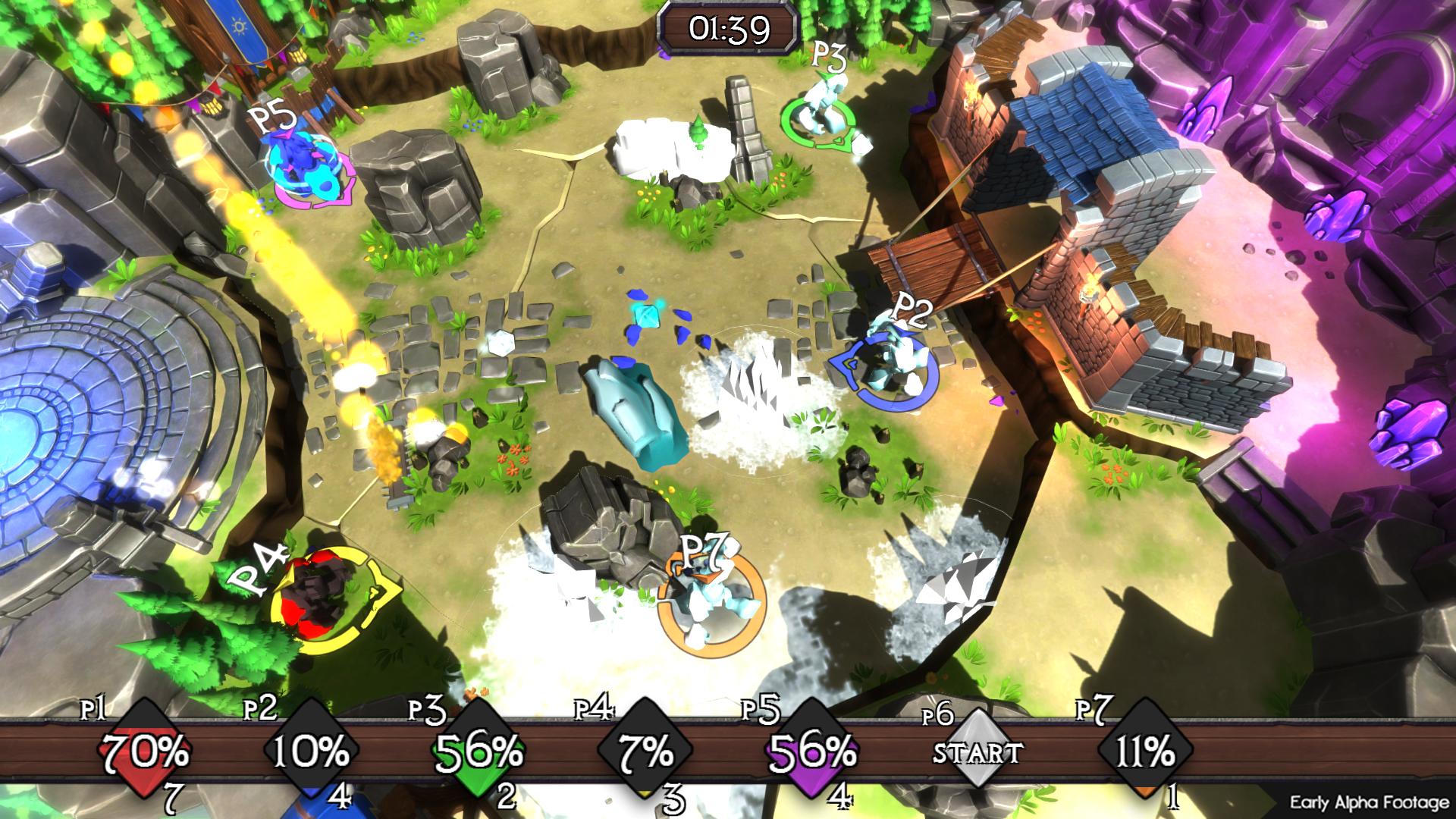 Features
Eight Players, One Screen

- Take local multiplayer gaming to a new level with eight players on a single screen. With a dynamic camera and map system players will never be away from the action for long!

Choices & Customisation

- Choose from legions of Game Modes each with an entire set of rules just waiting to be tweaked to how you prefer. There are also multiple characters and maps for a varied and exciting game session.

Glorious Artwork

- Interactive elements of the map sway in the wind and destructible pieces create new pathways to fight. Our bright, clean artstyle keeps players focussed on the game without unnecessary clutter.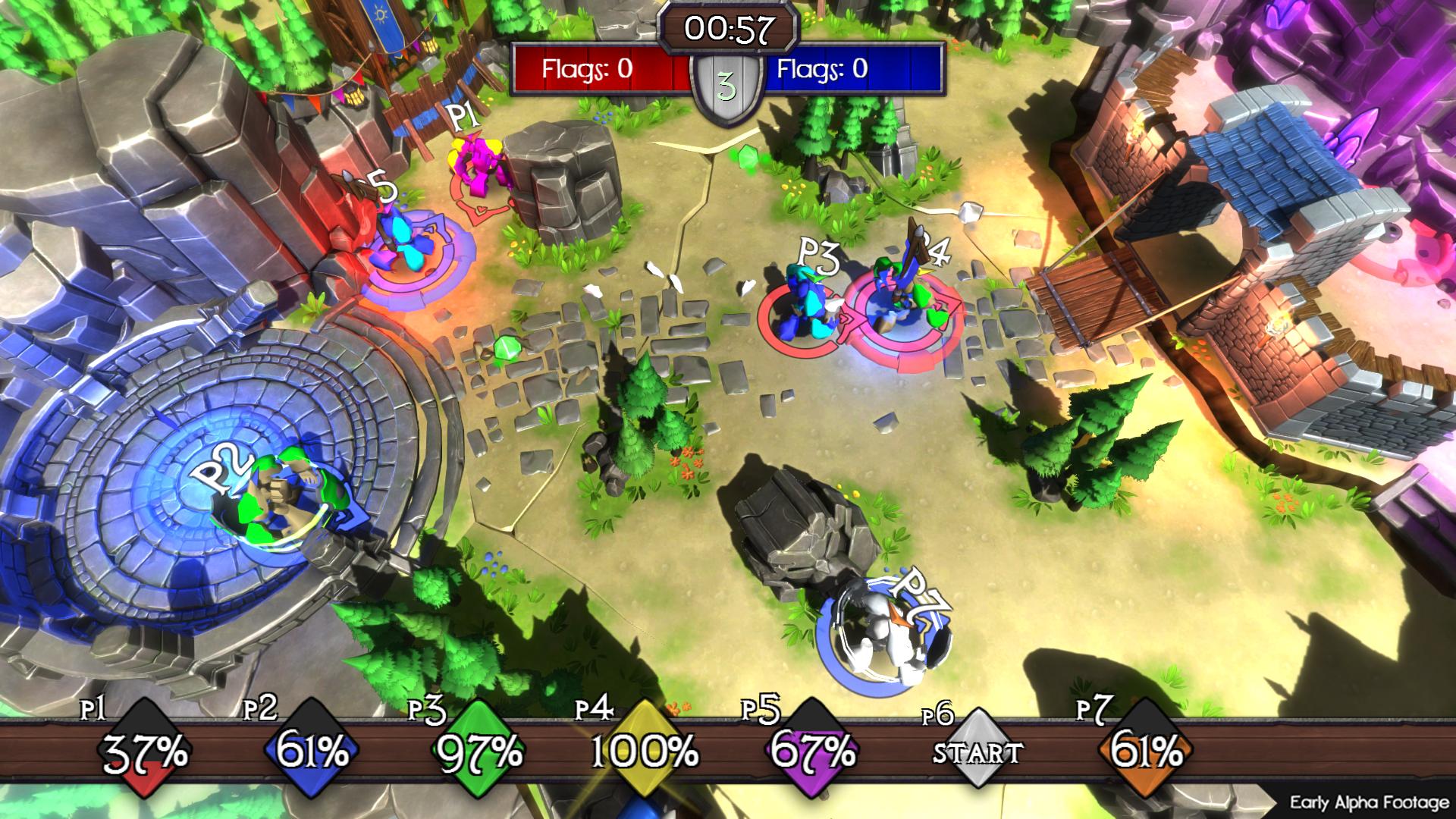 Those who have seen our game before might recognise that the core gameplay and philosophies behind Stomping Grounds remain, however almost everything has had a major overhaul to create an all-round better game:
Changes From Pre-Alpha
Reworked Game Engine - An entirely new way of working with physics, more responsive characters with new control inputs, drop-in play and dashes!
No More Cooldowns

- There is now an "energy" system wherein all actions use energy, and more can be earned by collecting smashed Titan's Power Gems.

More Characters & Maps

- Stomping Grounds now has six elements to play as, with four maps available to play on.

Even More Game Modes

- Last Titan Standing remains, to be joined by Deathmatch, Capture the Flag, Bombs Away!, Gold Rush and Soccer modes.

Amazing New Artwork

- We've been hard at work adding several layers of polish to our graphics. Nice, right?
Don't forget to check out Stomping Grounds on Steam Greenlight, Facebook or Twitter! Or you can follow the Melon Dogs in their day-to-day development at www.melondoginteractive.com, Facebook and Twitter!