In Spellwrath, the player will actually be able to see inside his buildings he constructs. The Indoor Scenes are used as a way to show some depth to the actual world.
But these Buildings aren't purely cosmetic! The Blacksmith will allow you to craft new Weapons for your Knights. The Tavern might hold new Quests.
And it's coming along great. Actually, I think the Indoor Scenes look far cooler than the Outdoor World.
Here we have a naked Chef preparing meals: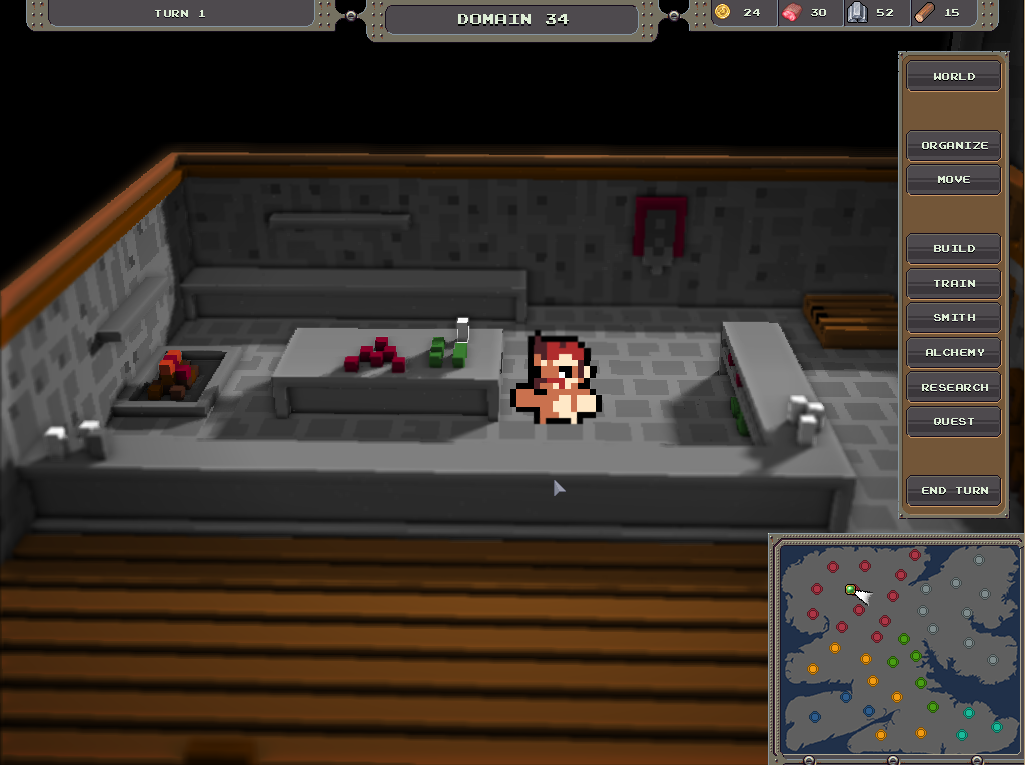 That's all for today!
-Michael