In a post on the official Unreal Engine community feed, Epic Games has announced that the latest round of the Unreal Dev Grants program will be distributing $1 Million in funding to 37 teams creating games using the Unreal Engine. This is a significant increase in total funding since the last time we covered the program, which reached just $80,000 in funding for developers, and included VR development projects.
For this latest round of funding, each of the 37 teams receive between $5,000 and $50,000 in no-strings-attached funds, free from any obligation to Epic itself. Chance Ivey, Epic's Partnership Manager, says of this latest round of funding:
"The Unreal Dev Grants program was designed to give studios and other developers a boost to bring their promising working prototypes to market, and to give back to the wider Unreal developer community as they use the engine in interesting ways."
We'd like to congratulate each grant recipient; many of which are prominent IndieDB community teams whose projects we have seen grow from initial conception to active development. We've listed those recipients below. If you'd like to apply for future Unreal Dev Grant opportunities, visit the official page to find out more on how to apply.
---
Solar warden is a Six-Degrees-of-Freedom space shooter combined with an overarching campaign with real time strategy elements – jump into your fighter and combat the Silicoid menace up close, while you command and dispatch the Solar Warden fleet for reinforcements as you see fit.
---

Conquer your foes with flaming hot pants, buns of steel, toxic tighty whities and more. Brief Battles features over-the-top gameplay, colourful heroes, ridiculous game modes and hilarious combat powers.
---
M.A.S.S. Builder pits citizens of the world against invading aliens that have destroyed great amount of Earth. You will build, customize, and control the ultimate M.A.S.S. (Mechanical Assault Skeleton Suit) that will eventually save the world, or at least, have fun creating and customizing your perfect mechanical suits.
---
a multiplayer hide-and-seek shooter game that pits a team of Ghosts against a team of Ghost Hunters. Ghost players have the ability to transform into household furniture and hide in plain sight in an effort to evade capture. At the stroke of Midnight, the Hunt begins.
---
Oceanhorn 2, which was showcased in the Unreal Engine booth at GDC 2018, is the upcoming sequel to the action-adventure mobile game featuring exploration in a colorful world with items, puzzles and battles.
---
Raji: An Ancient Epic is a video game set in ancient India. Chaos unfolds as demons invade to conquer the human realm with ambitions to overthrow the mighty gods themselves. Amidst this chaos, a girl is chosen, her destiny to face the demon lord Mahabalasura.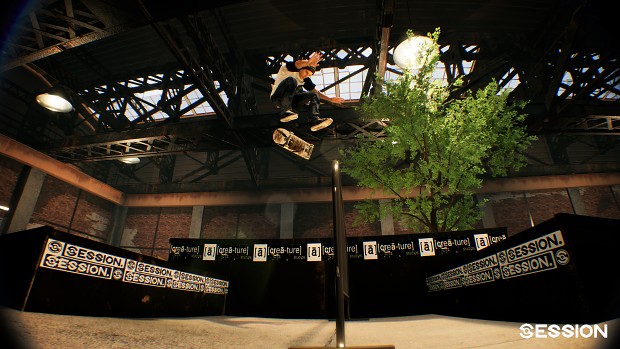 Skateboarding simulation game by crea-ture Studios Embrace skateboarding like never before with our unique dual stick controls and video creation tools. Skate, film, share and repeat!
---
Smalland is a survival game that shrunk you and throws into small creatures' world without knowing why. Before you go after the questions, you must find a place, food and take care of your other needings. Because the terms of surviving have been changed and the world wants to eliminate you.
---
Someday You'll Return deals with intimate concepts of fatherhood, fears, lies and refusal to accept one's past. While the story contains strong horror elements it's not always the most obvious monsters which are the most frightening.