Hi everyone! After 3 years of development, today, We are more than happy to announce that our

"So Many Me" will be on Steam and OUYA on this July, 17th.
All that said, We always feel thankful for your help and support. We hope you guys enjoy playing the game as we do. If you know any good places to share this news. Please don't hesitate to share it. Spreading out the word about the game to your favorite community/press/youtuber is indeed a very big help :)
Note: Desura and Humble Store would be our next stop!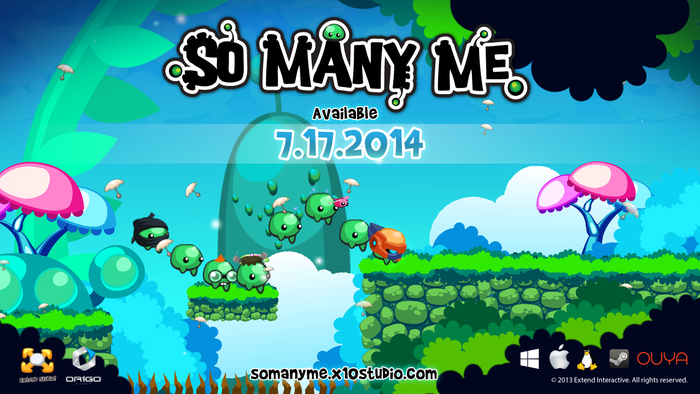 Official Trailer: