Progress Update 1
Hey guys. We thought we would give you a quick update on what we are up to at the moment. We are getting a few more items set up for player interaction and finishing up a few little scares but our main focus at the moment has been creating a whole lot of new assets and getting them textured and ready for Unreal Engine.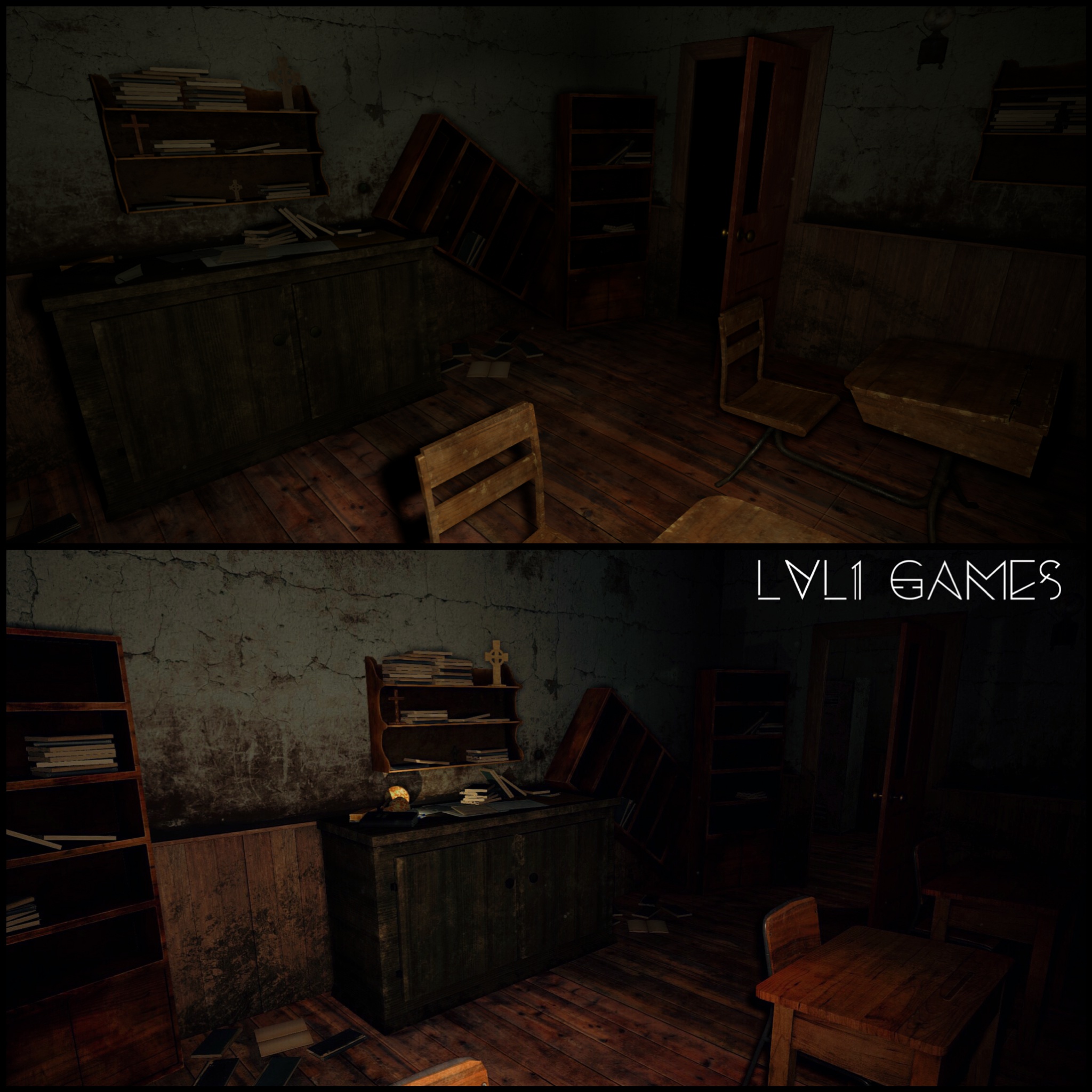 The above image shows our new student desks in the top image and our old desks and chairs in the bottom image. Here's a look at a few more of the new assets. We use Maya for modelling, Mudbox for sculpting and for textures we use Photoshop and Substance Painter.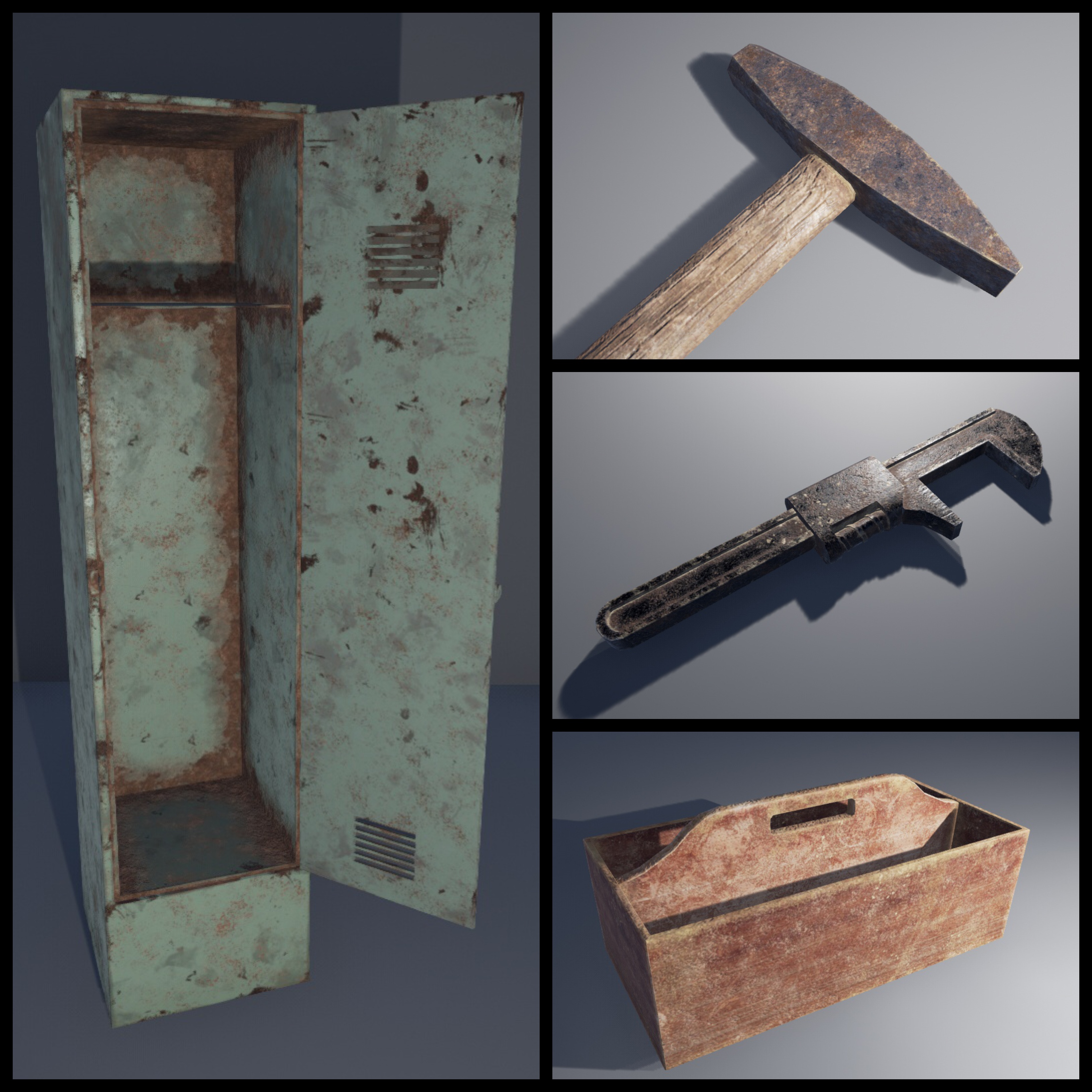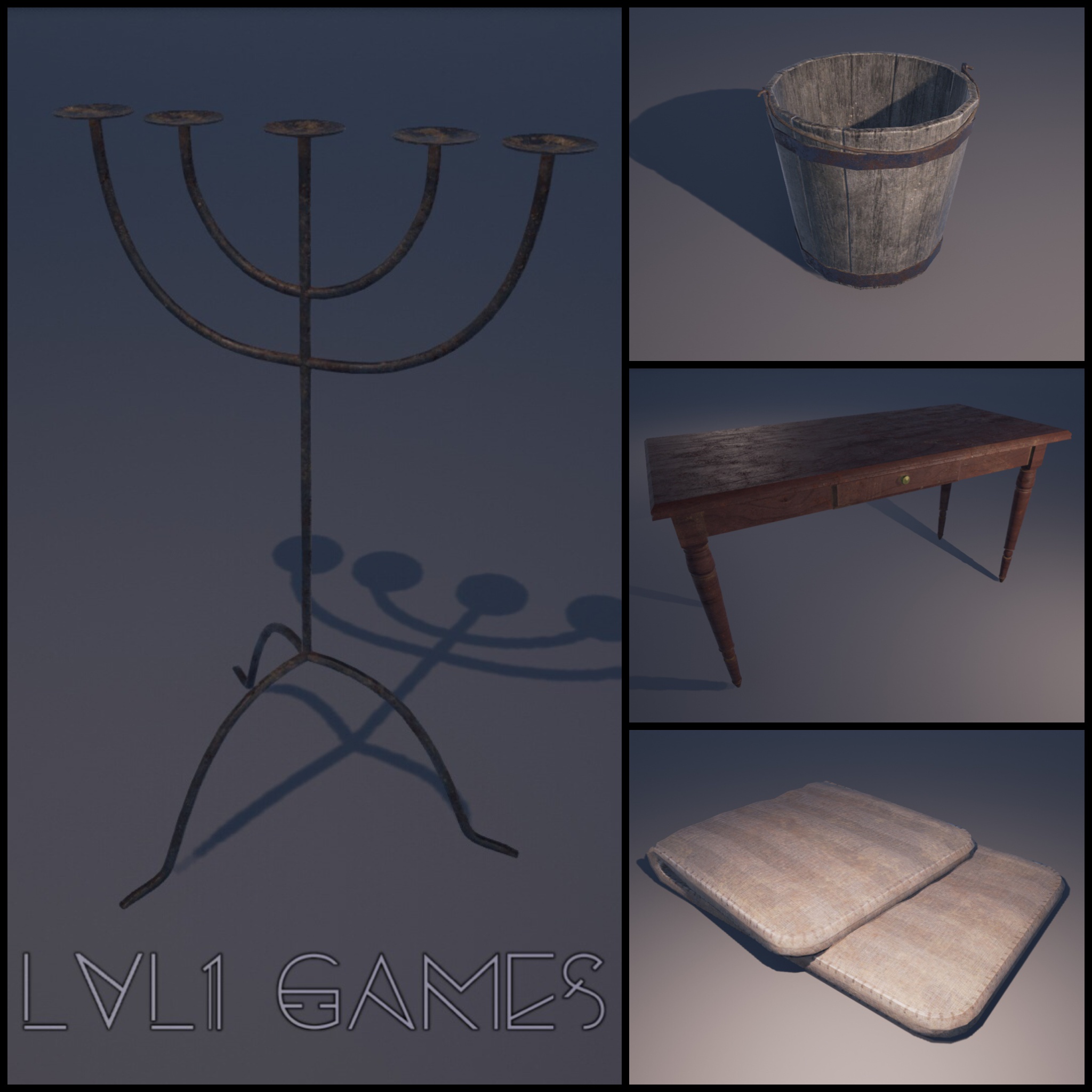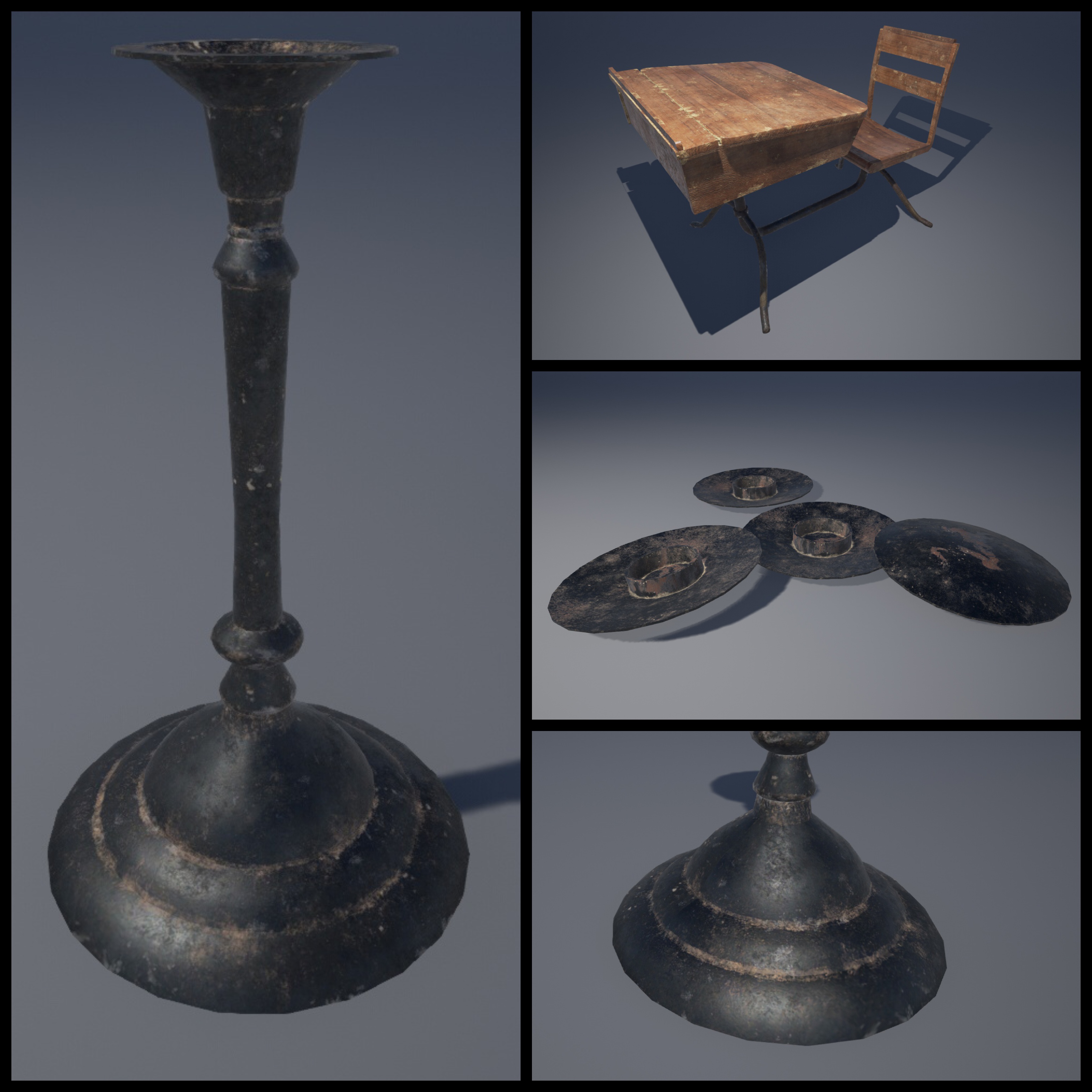 We have posted a few new screenshots with these assets over at our website so feel free to check them out there too. Let us know what you think about our new assets. We will post some more as they get made and screenshots will continue to get posted here and on our website.
We also upload a lot of content first on our social media pages so feel free to leave us a like or follow us on our Twitter, Instagram and Facebook.
We will keep you as up to date as possible more progress.