Life's catching up; holiday on the horizon, moving house, couple of weddings - so it looks like Shallow Space might catch itself a little hiatus at least for a couple of weeks. Just as well really; I'll stop far short of calling the project a curse but it certainly is life altering. I knew it from the day I started typing it would alter my place in life, any lone wolf will tell you that by sheer definition it's a solitary existence, coding is best done in a dark room without distraction – that in itself should speak volumes...
The bit I struggle with is criticism, you might have seen it on Twitter or YouTube, the occasional flippant remark from me in response to an offhand comment. I think a lot of indiedevs may hide away not for fear of copying or simply forgetting about the marketing factor but because of that fear of criticism. It's something I'm going to have to get used to I know, but I'm not here to pretend to be adequately socially equipped, I'm here to make a game and essentially the fans will have to swallow my erratic personality as a bonus prize.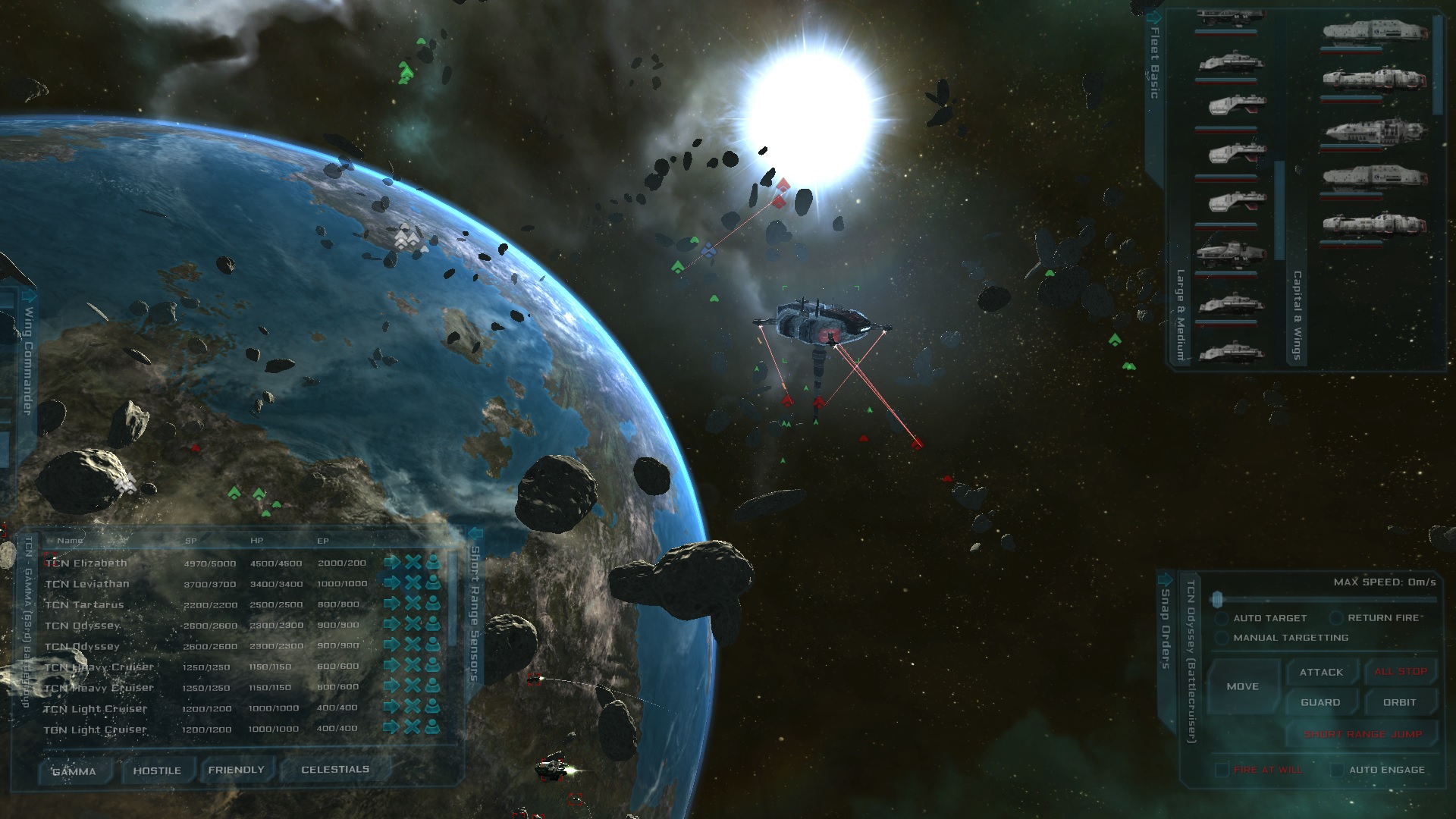 So I've been focusing on AI, the sector generation parameters and getting everything playing a little more nicely together. The randomised asteroid fields will now cater for much larger play areas, the larger installations and ships will command an escort that will respond reactively to situations brought about by other AI or player ships. The trouble is that you hit play and sometimes it's an exciting state of total war and other times the ships seem to evade you not particularly interested in the fight. Well the game isn't all about fighting though which will become apparent later on so perhaps it's how it should be which leads me to another somewhat strange point; this game has a soul.
It's true, but then when you continue to throw so many methods, classes and parameters into the pot, it's easy to forget that the complexity of the output increases almost exponentially - especially when you're letting the computer decide some stuff for itself. I often sit here scratching my head thinking 'I didn't program it to do that' and with the 3 dimensions of movement and the prohibitive turret arcs which the AI are aware of, it often has the feeling that there is something much smarter afoot as they seep into your lines, polluting your formations. I look forward to more of that surprise as the title continues to evolve but hope the public can stomach it.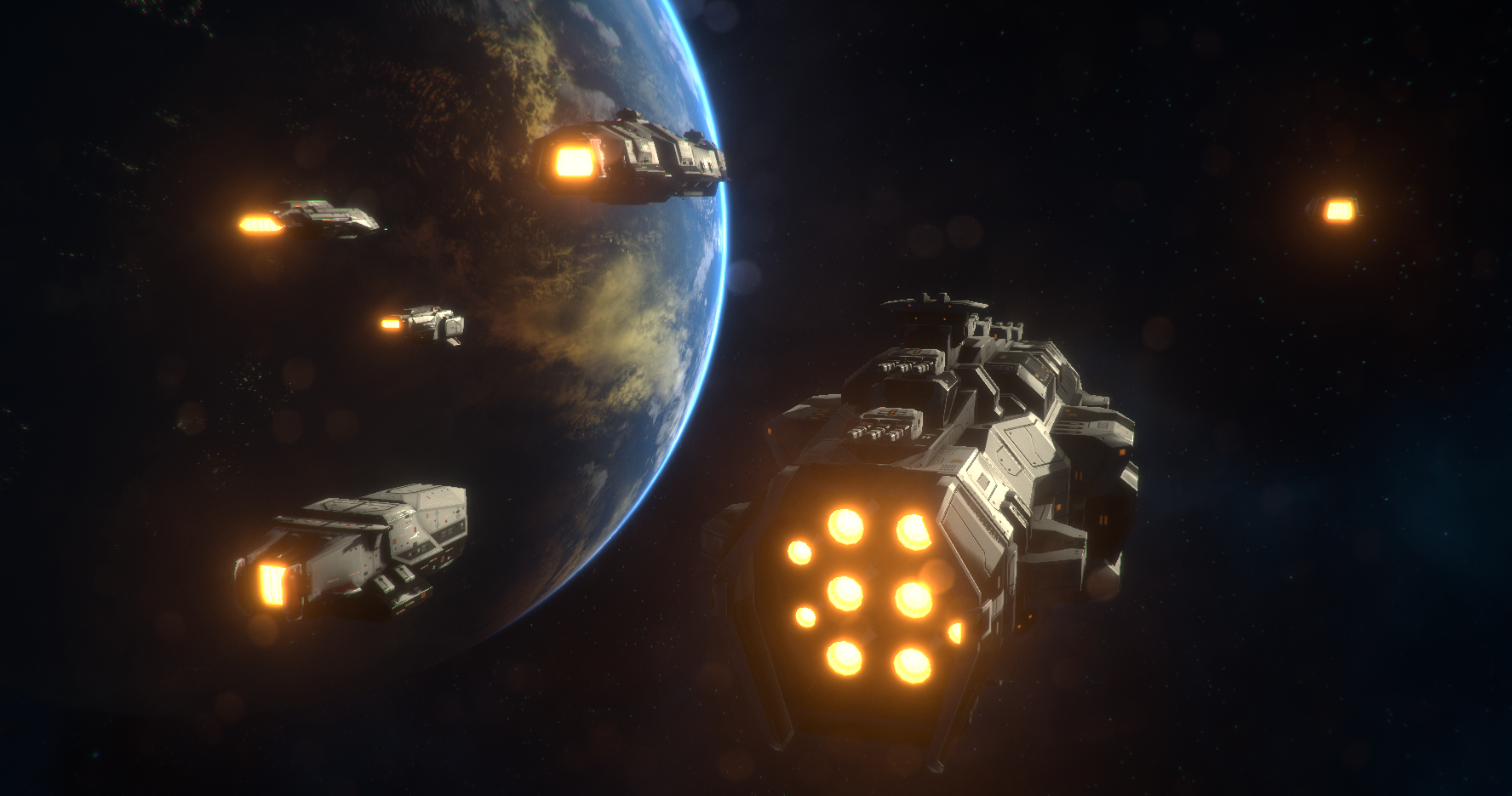 On the other side of the fence Alex has sunk his teeth proper into the pretty, he's doing well - making the most out of our limited place holder assets. I sometimes feel he would be more suited spinning himself round in an executive leather chair overlooking Hollywood boulevard but it suits the project just fine. It's the mechanics that matter most to me, but dressing the face of it seems is more important nowadays, undeniably good looking things sell; it's an integral part of the human condition.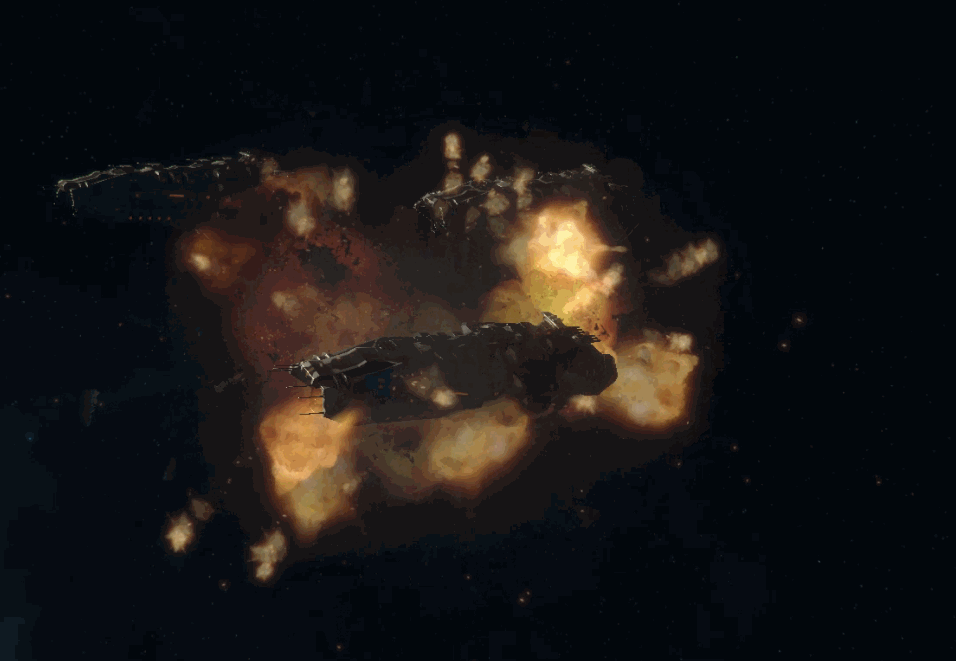 What makes space battles really shine from an eye candy point of view is the explosions. Sure, everyone knows there are no big booms in space but I'm not practising science fact, I'm practising science fiction. Even still they actually serve a purpose, soon I'll be implementing missiles and once I've optimised fighters it'll mean the flak cannons will need to make a return and as someone in the comments below rightly pointed out, that'll really add depth to the battles.
Some more refined sketches starting to appear now from our mystery artist, some amongst you will recognise him from his style – it's very distinctive. So we have 5 subtly different styles of ships, which style do you prefer? Hit the comment button and be heard - bit of market research, it'll be interesting to find out…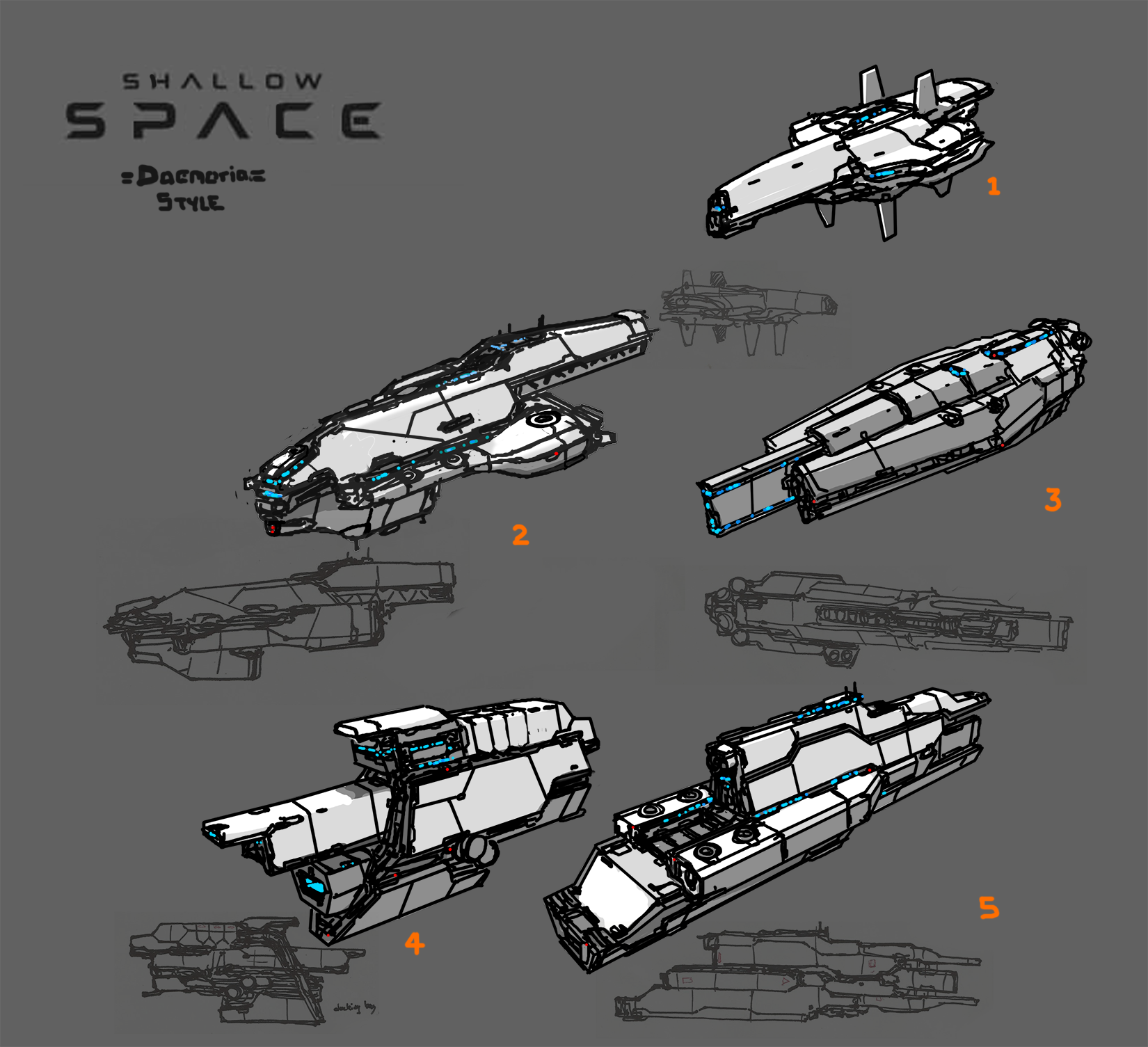 This week I'll put together another video, I'll be playing the game a bit more this time which reminds me of the funniest part about all of this... The fact that I feel I might end up actually regretting making Shallow Space! Because you see I've little doubt now that this will be the game of my dreams, but when all is said and done I'm probably not going to actually wanna play it.
So I envy you as the future player, and the team and I salute your continued support.
James