Settling on a difficulty for a game is tough. We're not making Super Meat Boy, where the high difficulty is a major selling point, but we don't want to make the game a casual stroll in the park either.
What we're going for now is tough for a casual player and challenging for an average player, but probably a tad bit too easy for hardcore gamers.
In order to add some extra mileage for those wanting to push their characters to the limit without putting huge road blocks in front of "normal" players, we added a feature to the arena called Challenges!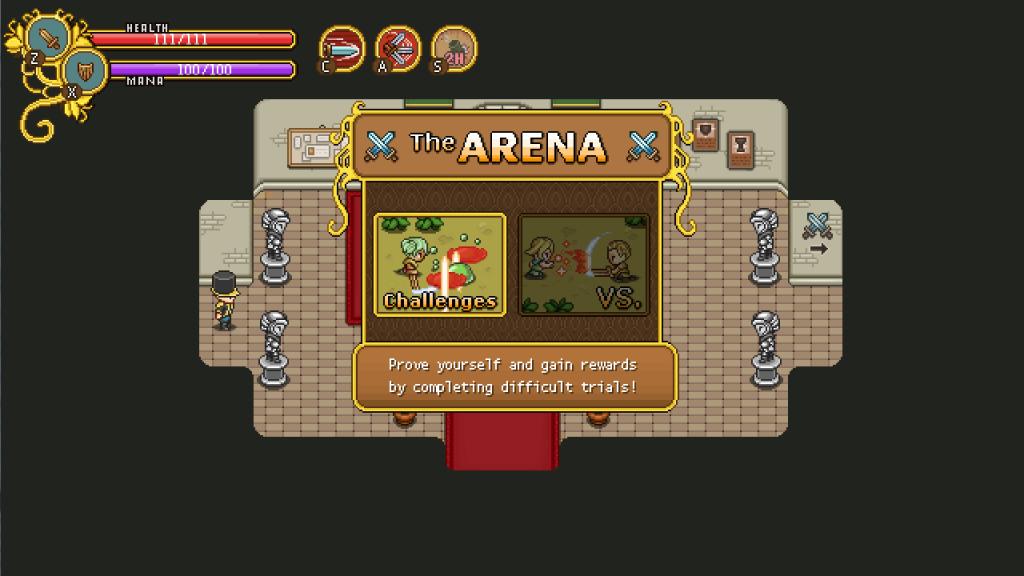 At the top level, you can select between Challenges and Versus.
Challenges are just that. Designed trials where your performance will be graded! In multiplayer, you'll cooperate in these.
Versus is a collection of mini games where you can challenge your friends to a farm-off, the noble art of chicken herding and other wacky mini games! We might cover this in more detail some other time.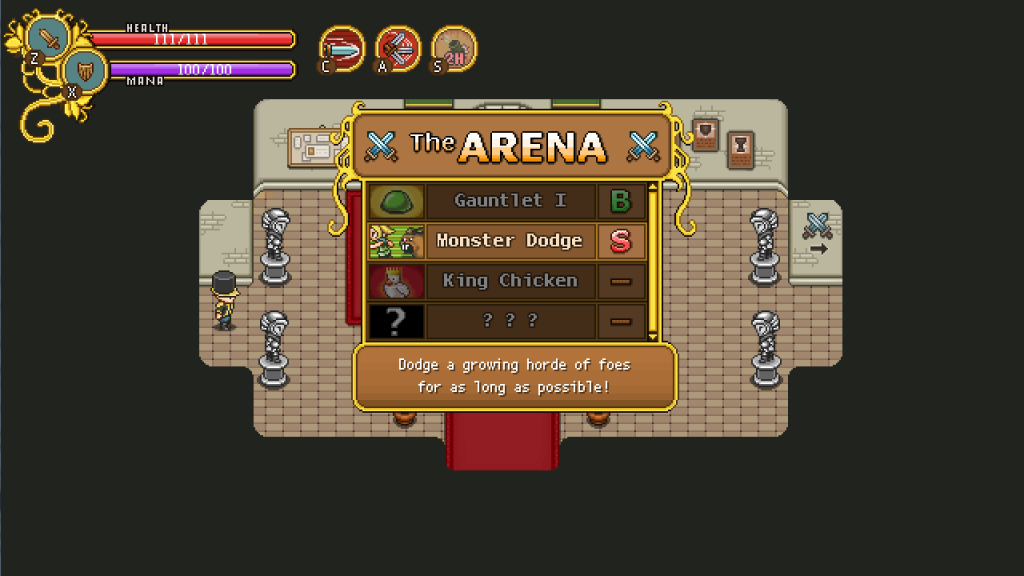 In the Challenge menu, you'll see a list of all unlocked challenges, together with your current best grade (the grades go from 'C' to 'S'). You'll unlock more challenges as you progress through the story!
Most challenges will be tied to the combat mechanics of the game. For example, you might fight through waves of difficult enemy constellations, or battle a nightmare version of a boss!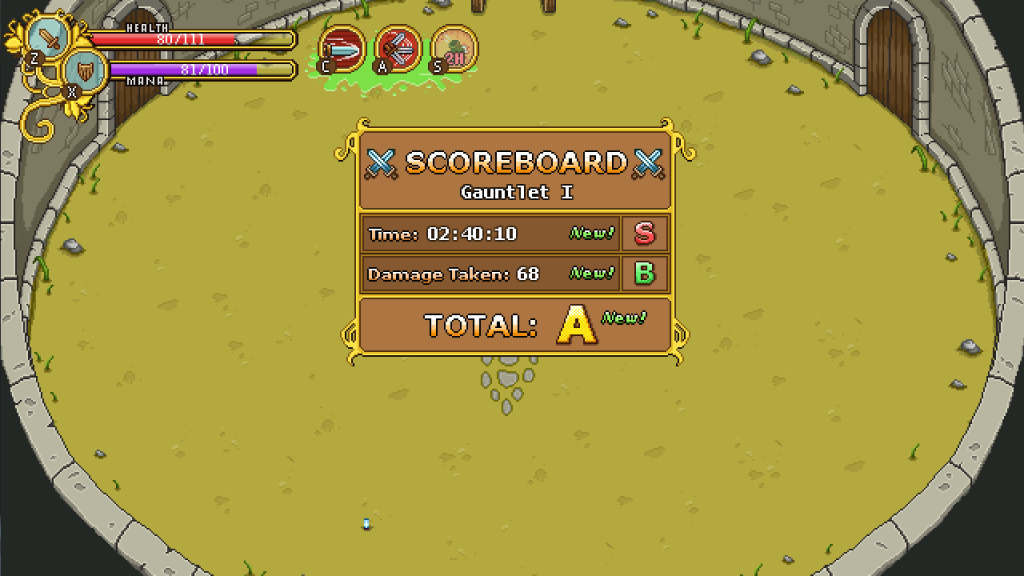 When you've completed the challenge, you'll get to see a scoreboard with your grades!
When you return to the arena reception, you'll receive different items depending on what grade you got. Whenever you beat a challenge on S-rank for the first time, you'll be rewarded with a unique item!