For those who dont know about scribbled arena, a short discription of the game
Scribbled Arena is a multiplayer Twin-Stick shooter, made with doodle art, coming soon on Steam!.Disguised in the playful doodle is a fun multiplayer experience where skills are rewarded! Get in your awesome tank and wreck your enemies into oblivion! Dive into the single player mode & have a great arcade style experience or get into the multiplayer and show them who's the boss!.
So the Mumbai comic-con festival was held on 19th&20th dec where we showcased our game, where people could come and try out our game. It was an wonderful experience where we could interact with the amazing audience and get to know how they thought about the game after trying it out, what they thought should be improved or changed or added, it was a great way to extend the awareness of the game and meet game enthusiastics. Also we managed to get around 1000 subscribers in just 2 days who wanted to play the game when it was to be released on steam.
Here are a few images of our experience at comic-con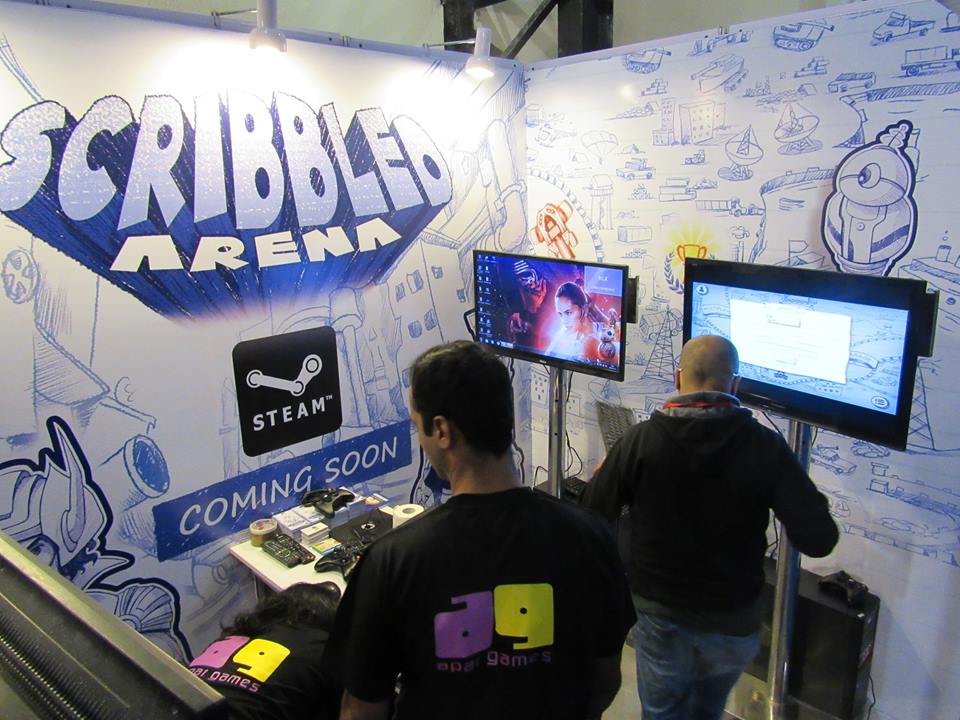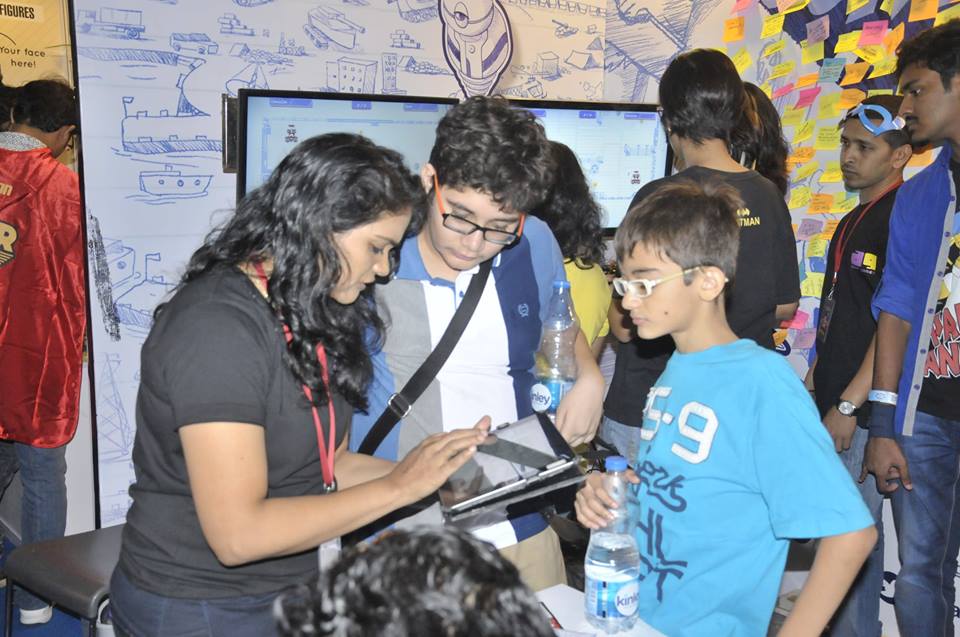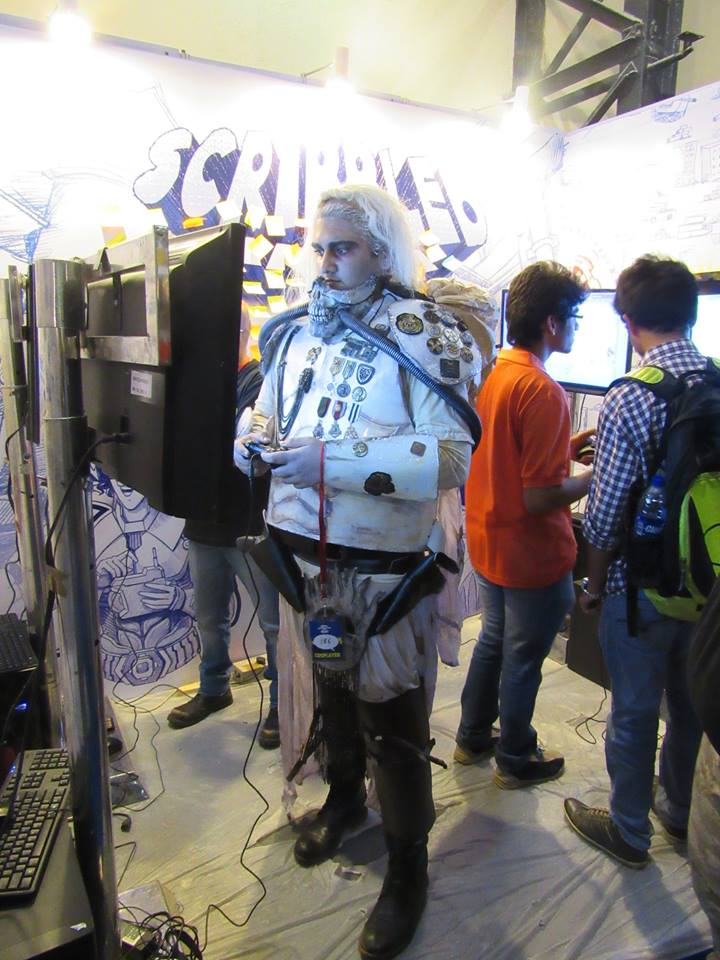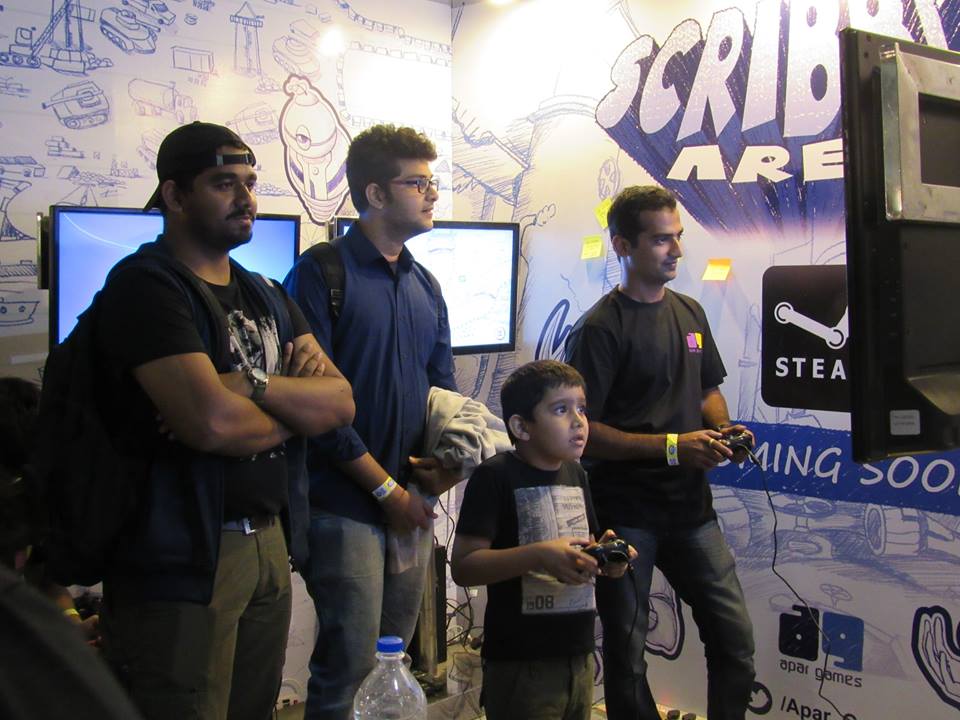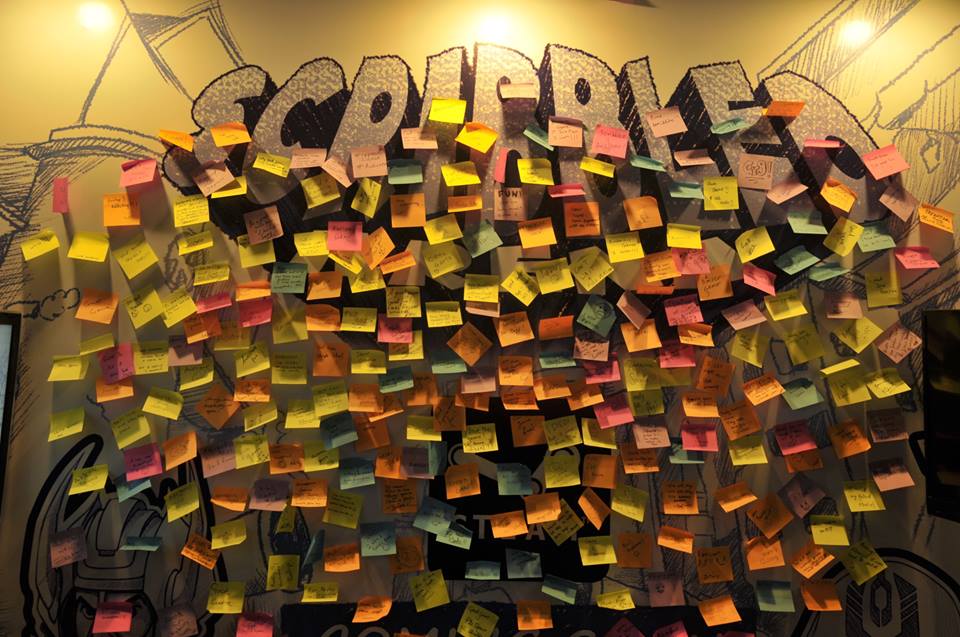 We came up with the idea of putting up the feedback of the audience who played the game on the wall and this is what it looked like.
Although Scribbled Arena is on android already, it's coming soon on steam. The neat hand drawn art style of this isometric multiplayer shooter translates a whole lot better on big screens and it promises deep customisation options and more than a few power-ups to help you even the odds
here is the link of the pocket version of the game you can find on google play