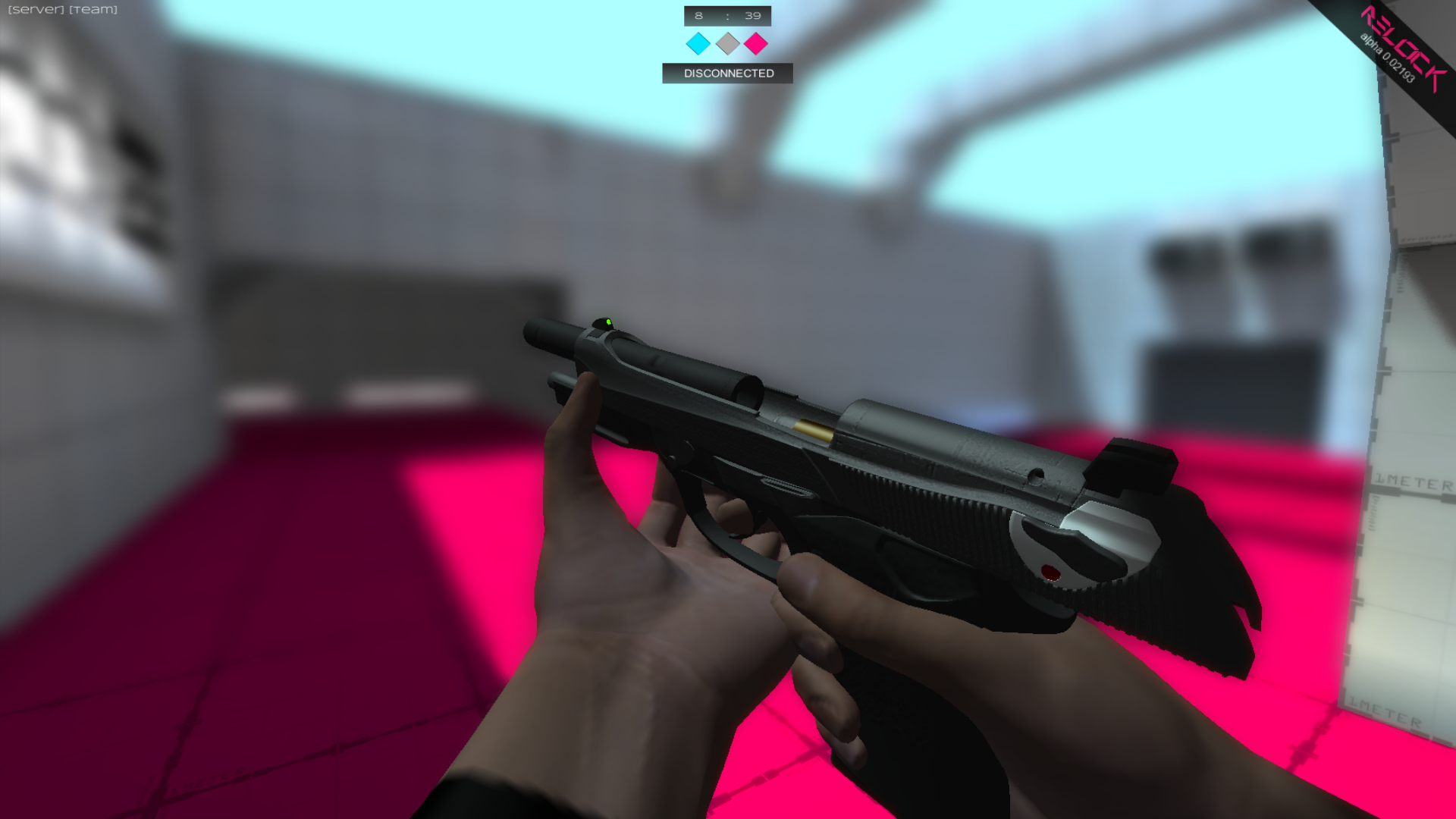 The screenshot above is build 0.02193 for

Kickstarter Backers Only

.
Hello everyone, Booleanz here. I think it's time for me to explain why the campaign has been delayed.
The campaign is going to happen but there is something I need to admit. I'm a perfectionist.
A prime example of this is that I have re-written this post about three times, trying to explain everything in the best way possible.
Being a perfectionist is a bit of a curse - I am often not happy with what I am about to release, I tend to judge my own work very harshly and I re-create things over and over until it's just right.
You are probably thinking "but how can that be bad, that means it's going to be great because you have focused so much on it" - but It's not that simple.
When you are developing a game for a long period of time you start to worry and obsess about little things, today I was worrying about one of the blind-firing animations because it looked a bit jerky, basically when you are crouched behind a wall you can point your gun over it and fire (I made it look right but fussed for a long time on it) it is definitely not easy to ignore little details about your game when you really want people to enjoy it.
I have been recording myself during the development process, the ups and downs included. It has made me realise something - It's important to get past this step, understand and accept that I am never going to be 100% satisfied with my creations and thanks to some of my peers I have been convinced to explain this to you all so you can understand or at least not be in the dark about it. It's an important step in the development process for the game which started off as a hobby/side project, which is now a gigantic monster that I could have never imagined myself doing - let alone doing it all by myself. And I haven't been engaging in the community as much as I'd like to, but now we have the forums and I am happy to answer any questions that you guys have.
What am I trying to achieve with the game? Well, it's more than just a game that was inspired by Receiver. It is a game which I feel shows that a vast majority of AAA shooters have lost their touch. Too many shot-callers have no idea what makes games fun and It's too easy to jump into an FPS and get a bunch of kills, there is no real challenge any more. I remember as a teenager I would jump into CS 1.6, It was great and took up a large portion of my teenage years but then came along the first game I played which had Iron sights. I was absolutely blown away, but in a strange way I also expected it to happen eventually (the idea that games would become more complex, handling would be more detailed) but after iron sights became a standard in the genre that was pretty much it, nothing changed until a few years ago.
The final thing I want to achieve is to give hope for other developers. When you tell someone you are making a first person shooter by yourself they generally think you either can't do it, it will be made of cubes or you will cancel it. I want to show to other developers that a single person working on a game can do it. The standard; you need a AAA studio, 50 guys and a publisher to make an FPS game which is in-depth and fun doesn't need to apply any more.
TLDR; And finally, the original point of this post - the Kickstarter is delayed because there is still video work that needs to be done. Things that have contributed to the delay are trailer audio, the demo that I plan (but not promise) on releasing alongside it, and the build which backers will get immediately after the campaign ends.
So that's it, here we go.