ProjectStormos.com
Hey everybody! Just wanted to go over some of the details in the new version of Project Stormos which you can download here.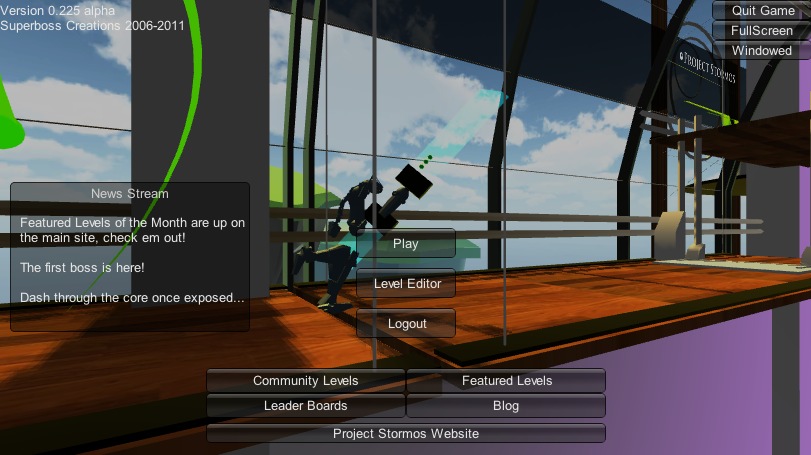 The first thing you'll notice is the new title screen, which offers a lot more links to the community as well as the new Featured Levels section and Blog (Subscribe!). Make sure to let your fellow community level designers know what you think of their level designs. The best and most creative one's will be reviewed and featured up on the main site.
The website has been revamped so that people can get levels easier and make comments on basically any page. You can now discuss strategies on the leader boards for any level. I'll be making game design and development posts as well to keep you updated on the game or just to give insight into some design philosophy.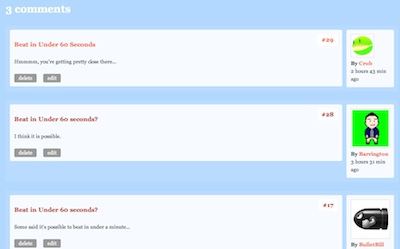 A new in game feature you will notice at the end of every level completion is the new World Rank screen. In previous versions it would let you know your best local saved time as well as notify you that you score has been uploaded. Now in game you can check your world rank on the level you just completed as well as who the next person ahead of you is. It will let you know how far ahead of you they are as well so you have a target to aim for.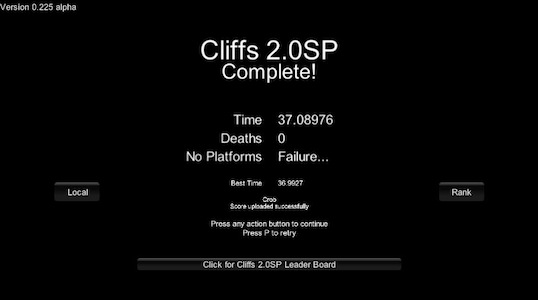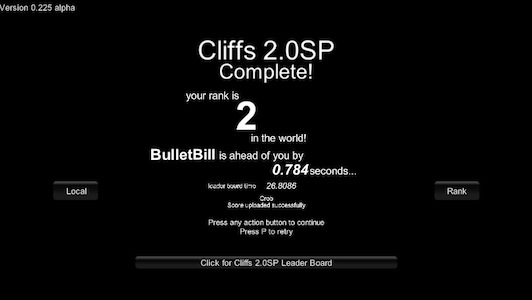 If you get really good you might even get the World Rank number one spot like this player here.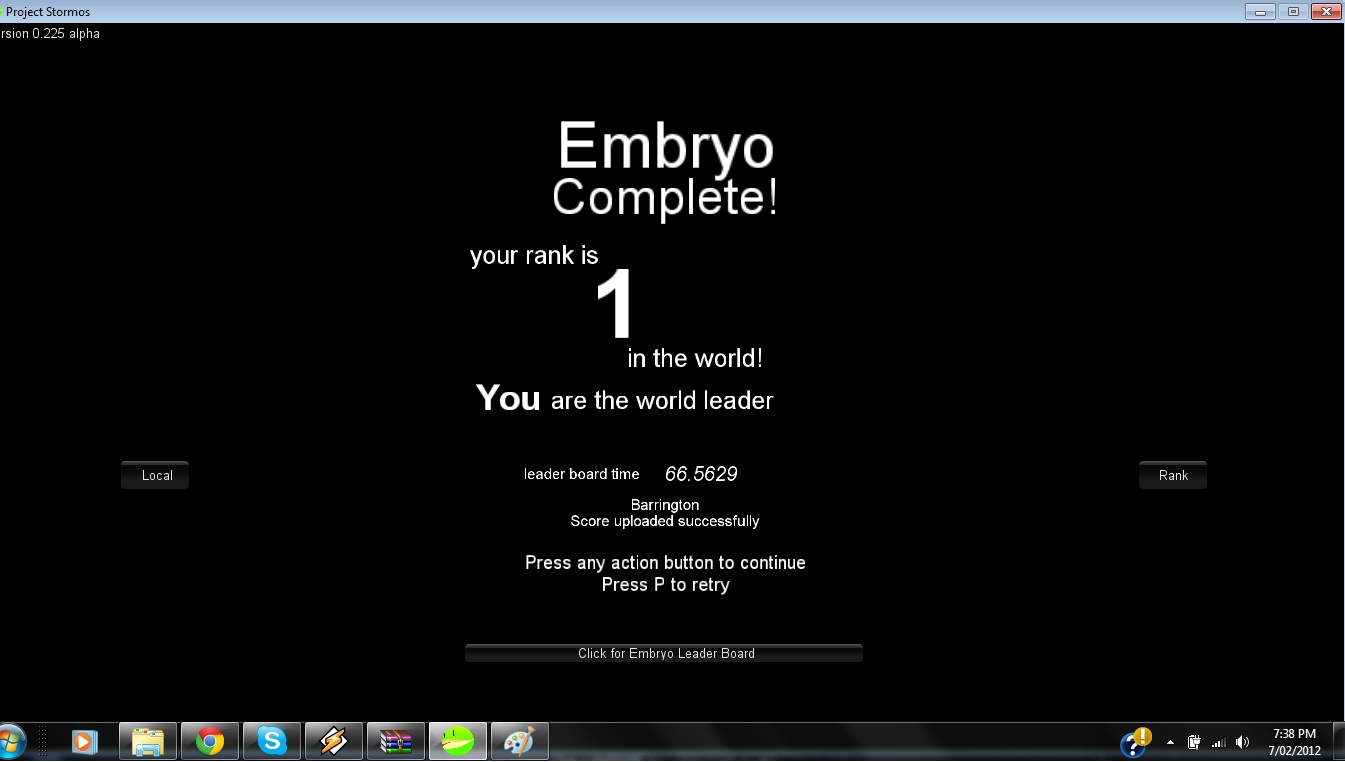 Times are getting pretty fast on that first boss...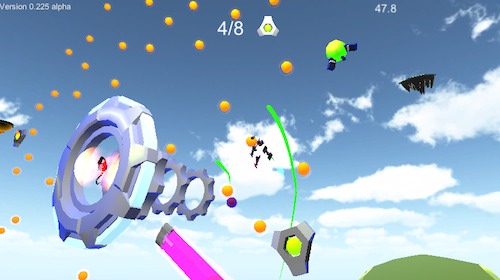 As always you can make an account here, buy here, and download here. Thanks everyone let me know what you think of the new version and I'll be writing again soon about what's coming next, hopefully with some video and screenshots. I hope to see some awesome user levels as well, I'll be sure to play them all.
-Rob
p.s. Happy to say the new version just got nice feedback over at Slushy's blog Slushytv.blogspot.com.au Check it out.