Portal Mortal - Version 0.6.0

Some changes in this build are:
Added possibility to write your own text on usable triggers, like "Examine", "Touch" and "Observe".
Added option to clear wanted tile layers.
Added fusebox to control items on rails.
Added option to set editor grid color in config.ini.
Added level codes related to level upload and download.
Added options xoffset and yoffset to theme related config files.
Added German language files. (Translater by Termoteros)
Fixed an issue, where mouse would completely disappear during edit mode when trying to save new level.
Fixed a crash which occured when player flicked switch during an online game and there was another player in edit mode.
Improved portal physics.
Improved players physics to be more consistence between different FPS.
Improved saw and mechanic base movements.
Improved menu graphics and layout.
Improved blood drawing, if there's decoration set on top of solid block.
Improved level search and backend.
Admin can now change theme during multiplayer.
Option "show_fps=1" can now be added in settings.ini under [settings].
Plenty of small undocumented changes
Read "README!.txt" for more patch notes!
KNOWN ISSUES:
There's a chance that the main menu will be partially visible at the start of the game. Hitting ESC won't do anything and the menu appears to be open.


To fix this, the player must resize the game window juuuust a little bit.
Screenshots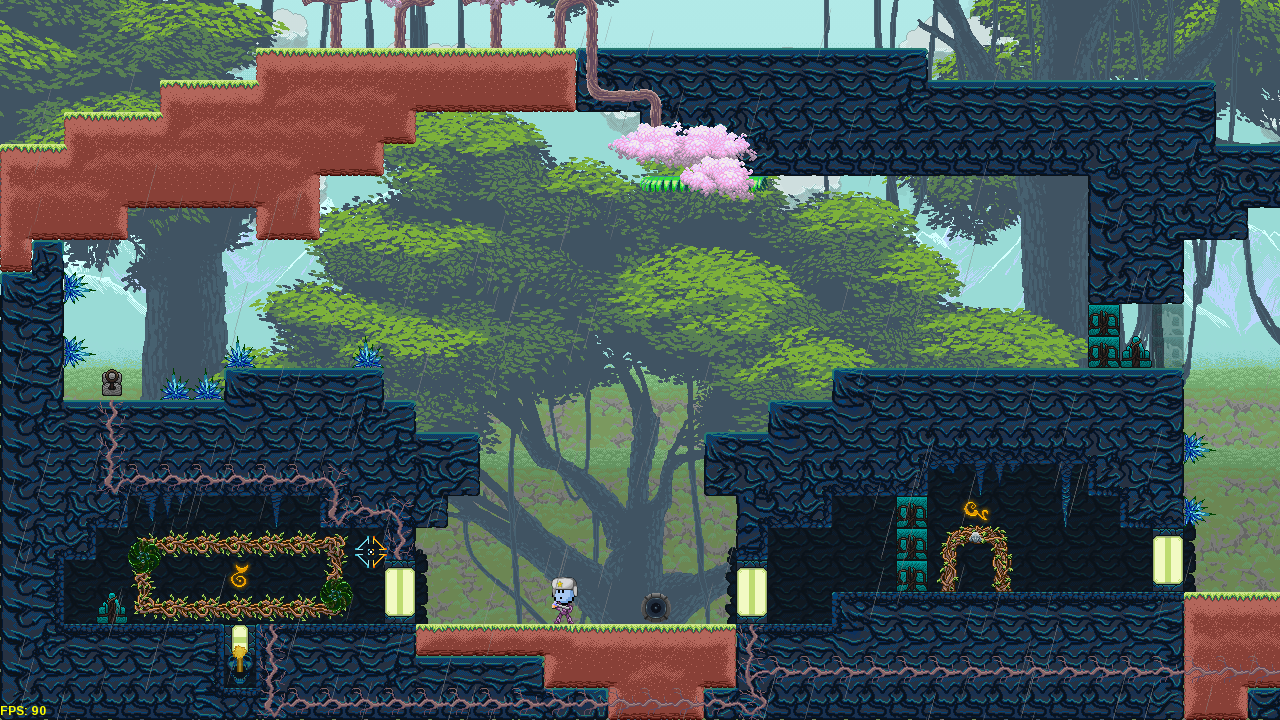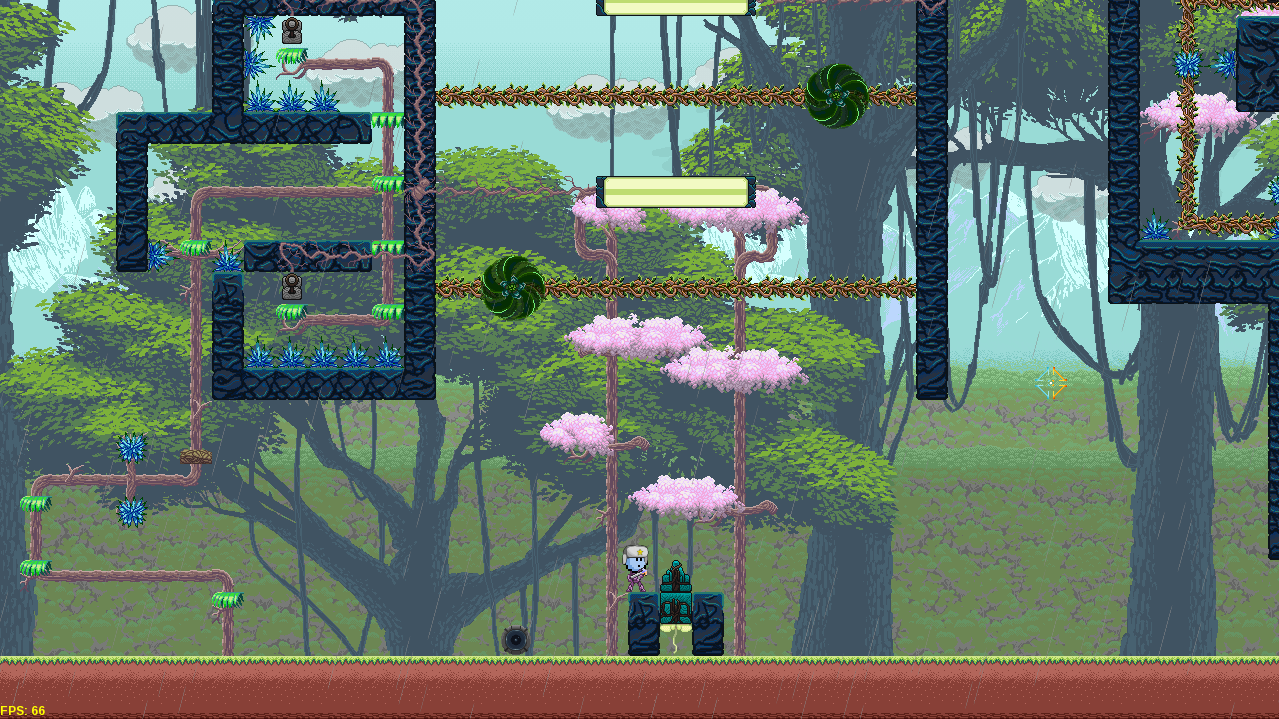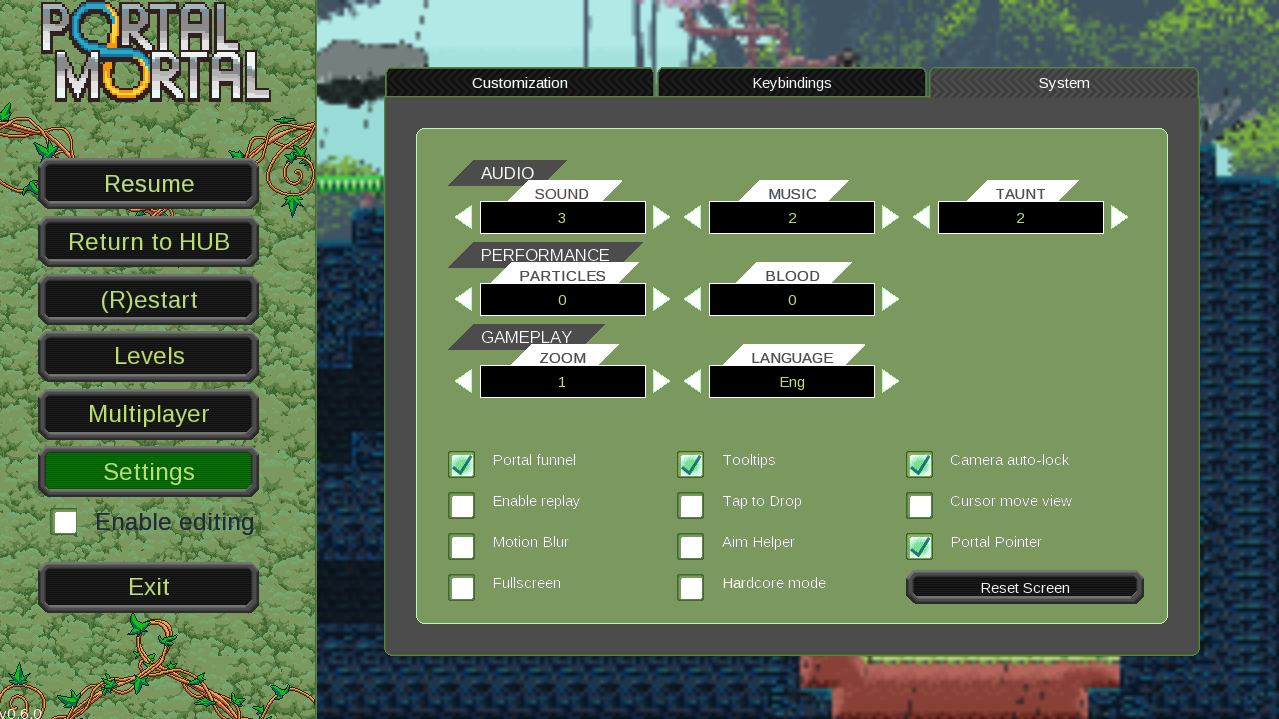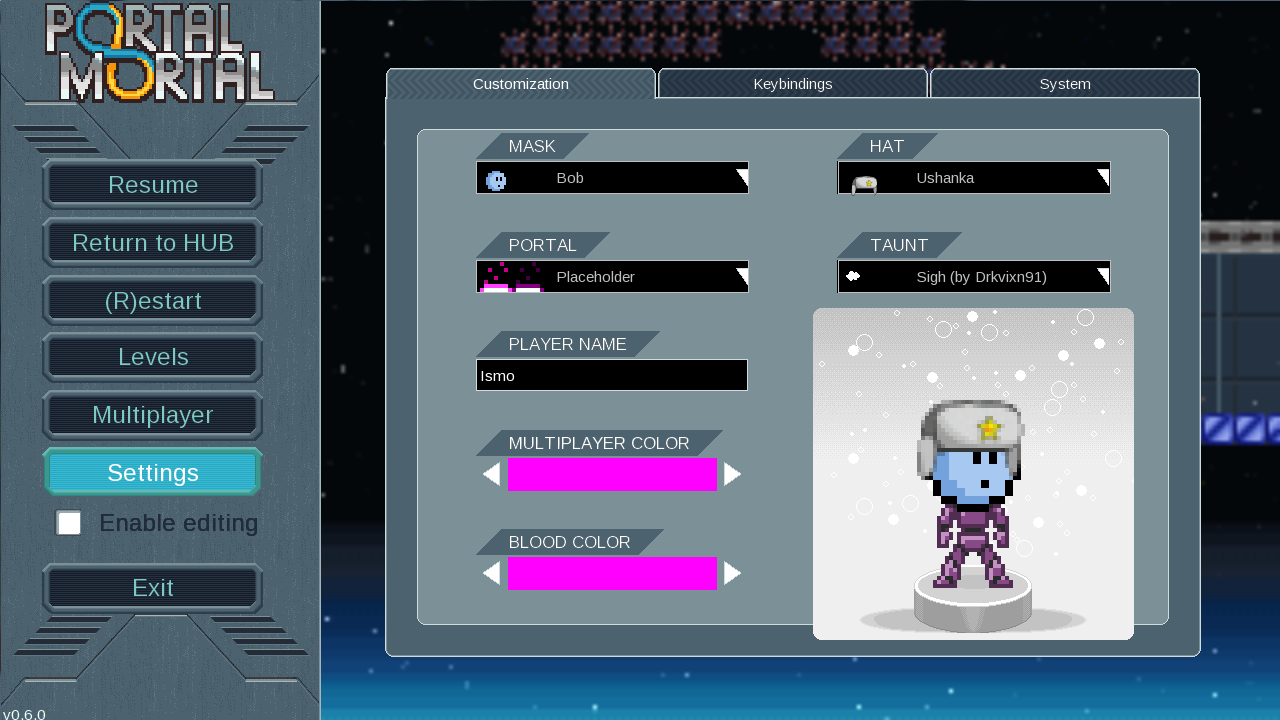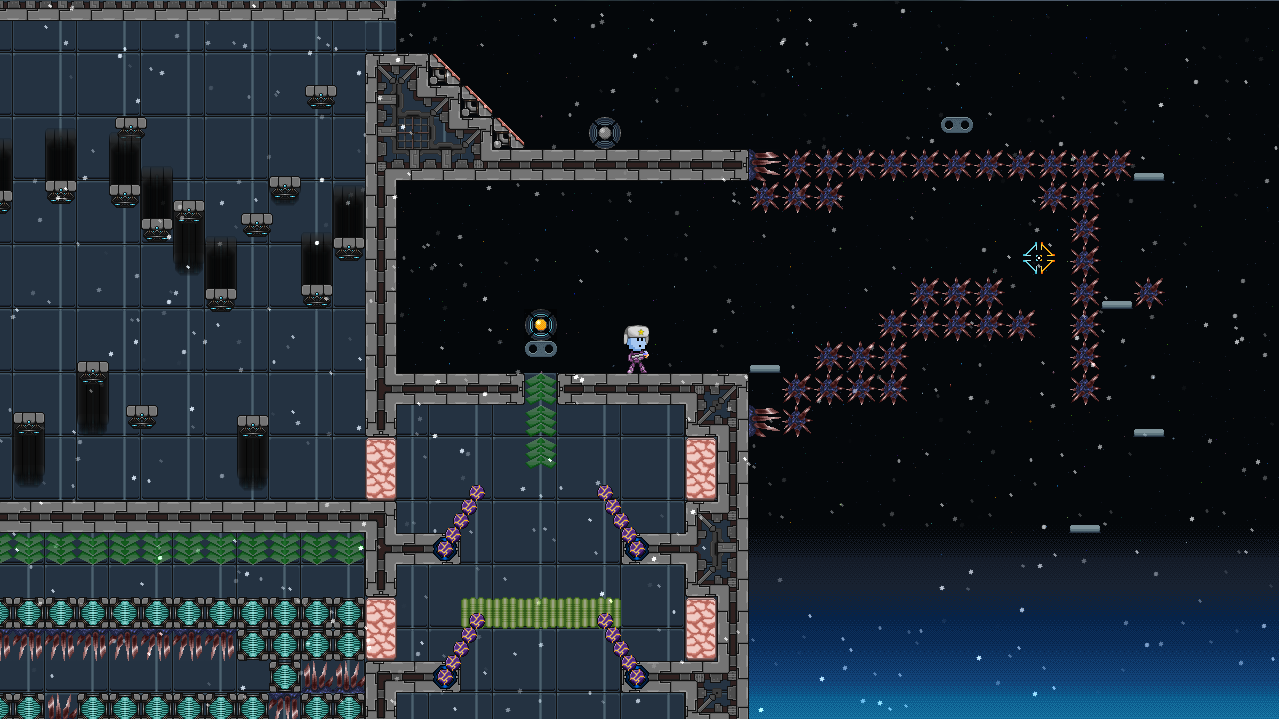 What's next?
As you may have read from the title, I'm looking for a publisher! I need someone who could help me with advertisements and provides funding. Hit me with a message or contact through various social media links listed below, if interested!
In a less than two weeks, I'll be traveling to London for Casual Connect 2019 event! I'll be showcasing my game there in indie section. Hopefully it'll start something fruitful for this project...
Due to previously mentioned reason, I had to wrap this build earlier than I wanted. I have to prepare special build for the said event and make sure it'll be as representative as possible, reflecting its current development state as well as possible. There's still work to be done, but I'm nearing the finish line. And I am nervous. Really. Nervous. Never been in any event of this kind ever before. So if not anything else, at least plenty of experience!
Reddit: Reddit.com
Website: Portalmortal.net
Twitter: Twitter.com
Discord: Discordapp.com