Since releasing the Sacrifice of the Vaal expansion in March, we've been working hard on our next major update to Path of Exile. Today, we're proud to announce Path of Exile: Forsaken Masters.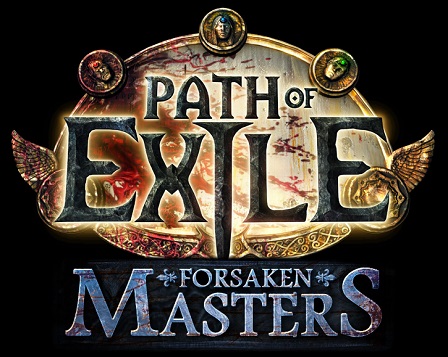 Some say that Dominus exiled the dregs of Oriath to the shores of Wraeclast. No, he exiled anyone who was going to give him trouble, who was going to cause ripples in his progressive theocracy.
Seven men and women, masters in their fields, stood against Dominus' tyranny. Some with words, others with steel. Seven masters forsaken, sent to die in a corrupted land. Seven masters who lived, learned, and now thrive in Wraeclast. Seven Forsaken Masters who can train you... if you choose to help them.
We've announced four of the seven Masters and will be revealing the other three over the next few weeks. Along with many unique mission variations, each Master has its own specialised crafting options, a different Hideout tileset and tiers of Hideout decorations to unlock.
Train with the Masters
As you roam the wilderness of Wraeclast, you will sometimes cross paths with the Forsaken Masters. All seven of them have their own unique missions that they either need your help with, or want to train you to handle. Haku asks you to cleanse an ancestral area and recover a lost Karui spirit. Vorici will train you in the art of assassination.
Completing missions for the Masters will increase your reputation with them. As you progress through the eight levels of reputation with each Master, you gain access to more of what they can offer you.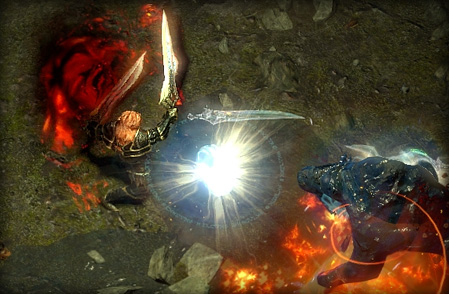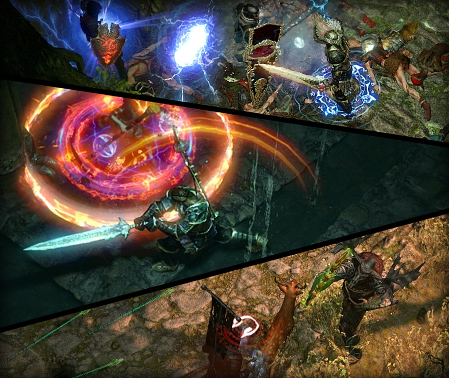 Dozens of Mission Variations
The seven Masters each have their own style of mission and each of these missions has many variations. As you explore deeper into Wraeclast, the pool of available variations increases to challenge you in new ways.
The Master Assassin, Vorici, may task you with aiding him in an assassination against one of a number of well-guarded targets, leaving no survivors. The guards may have powerful mods, or be protected by traps or Rogue Exiles. Or he may want to simply send a message by grievously harming his mark, or incapacitating and robbing him, or leaving a witness to the bloodshed. Perhaps you'll have to free and rescue a helpless hostage.
All of the Missions and their variations can occur anywhere in the game, including within end-game Maps.
Customise Your Hideout
In their extensive travels throughout Wraeclast, the seven Masters have discovered ideal locations for an Exile to use as their own secret Hideout.
Once you've earned a Master's trust, you may be taken to a Hideout, where you can create your own personalised town. Masters residing in your Hideout offer you daily Missions and train you in advanced crafting options.
Use your Hideout as a quiet place to craft after battle, or expand it and use it as a personalised Guild Hall with hundreds of decorations.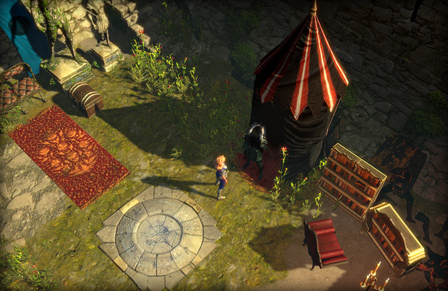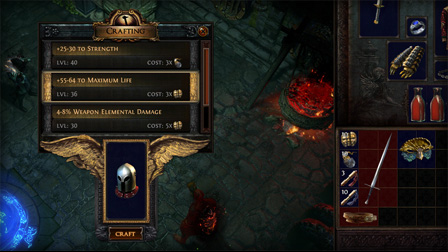 Upgrade Your Crafting Benches
Each master specialises in crafting different types of items. As you gain reputation with your chosen Masters, they train you in their various specialisations. At a Crafting Bench in your Hideout, you can manipulate items in new ways, such as modifying their sockets or crafting special mods.
As you level up your Masters, you gain access to more crafting options and special abilities such as being able to modify the sockets of corrupted items.
New Items and Mods
Not only can the Masters help you craft new mods onto your items, but they also function as vendors that sell you items ranging from Skill Gems to Unique items.
Mods added by Crafting Benches appear in a brighter blue on items (pictured to the right) so that it's clear which mod will be replaced if you craft another mod onto the item.
At higher levels, each Master also sells Magic items with a specific, new, build-defining mod. These can be used as-is or crafted further with either the new Hideout Crafting Benches or the traditional Orb system to create powerful items based around these mods.
The expansion also includes 16 new Unique Items, some of which are exclusive and may only be found in one or the other of the new Challenge Leagues.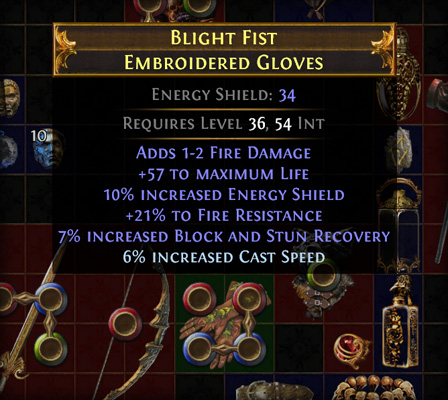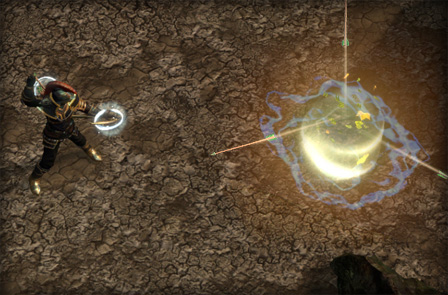 New Support and Skill Gems
Tornado Shot fires a piercing arrow that fires arrows in all directions upon impact.
Herald of Ice and Herald of Ash are self-buff skills that reserve some of your mana pool to add elemental bonuses to your attacks.
We've also overhauled many of Path of Exile's Curses and added some new ones such as Poacher's Mark.
The new Support Gem, Generosity, increases the effect of your auras on party members but prevents them affecting you.
New Challenge Leagues
With the release of Forsaken Masters, we're starting a pair of new Challenge Leagues - Rampage and Beyond. These leagues are self-contained economies and provide an opportunity for players to demonstrate their mastery of Path of Exile.
The new leagues contain eight difficult challenges. Players who complete five of these challenges will be rewarded with an exclusive microtransaction effect. Completing all eight challenges rewards you with another, different, exclusive microtransaction effect. The first 50 players to complete all of the challenges will receive a Rampage/Beyond t-shirt.
These challenge leagues last for three months. We'll be starting a second set of challenge leagues in December.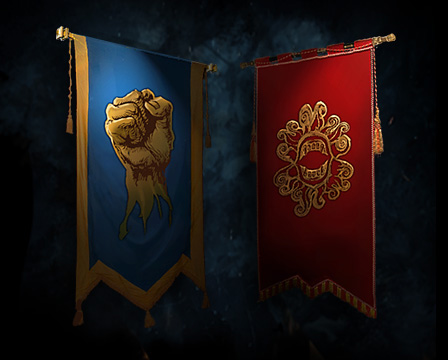 Rampage Challenge League
Rampage is the upcoming standard Challenge League. Details of the Rampage League have been unveiled on MMORPG.com!
Beyond Challenge League
Beyond is the upcoming hardcore Challenge League. Full details of the Beyond League will be unveiled in the news update on August 15!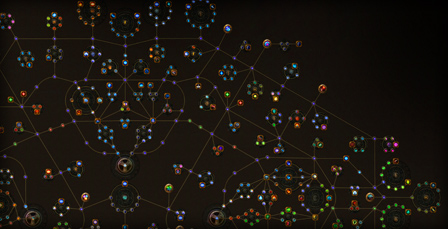 Updated Passive Skill Tree
We've redesigned large portions of the Passive Skill Tree - mostly focusing on the Witch, Shadow and outer Ranger areas.
We've also made extensive balance improvements to the core game that are supported by these changes.
All players will receive an optional one-off passive tree reset so that they can adjust their characters to these changes.
Revamped Existing Content
During the development of Forsaken Masters, we've revamped many of the existing boss fights in Path of Exile. Encounters with Merveil, Brutus, Captain Fairgraves and other bosses have been made more intense and surprising.
We've also added more lore for you to discover as you explore Wraeclast. Snippets of Wraeclast's history can be unveiled as you discover lore scattered around the existing acts.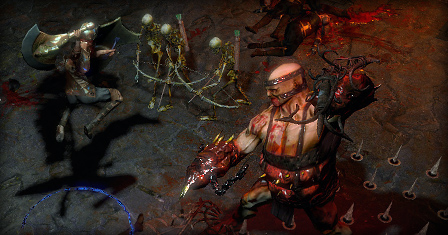 Coming on August 20!

Path of Exile: Forsaken Masters will be released at 3pm on August 20 (US Pacific Time). This is midnight in the CEST timezone and 10am on August 21 in New Zealand.
This article is not the full patch notes for Path of Exile: Forsaken Masters. We'll be releasing those patch notes a day or two before the expansion is released. There are dozens of other changes included such as a new Quest Tracker, Tutorials and PvP Spectator Mode.
We're so proud of this expansion and can't wait to share it with you. There are so many interesting mission variations to explore and powerful new possibilities with crafting. Half of our development team is addicted to building custom Hideouts! Over the next three weeks we'll be updating this article with reveals of unannounced Masters and other content. Enjoy!