"Of Guards and Thieves" Early Access started now!

OGAT ("of Guards and Thieves") is on Early Access phase, this mean the development of the game is still in progress.
So Why buy the game? ..and Why buy the game if there is a free version playable?
The answer is simple, the free/lite version has limited content and will not give you access to many of the advanced features of Ogat.
In contrast, buying the game, you'll have free access to all the new content that will be released during the development, up to the full version of the game.
In this way, you will give support to developers, allowing them to finish the project in the best way.

What it Early Access?
Early Access is a full purchase of a playable game. By purchasing, you gain immediate access to play the game in its current form and as it evolves up and through 'release'.
*For more informations related with Early Access see this page Steam EarlyAccess FAQ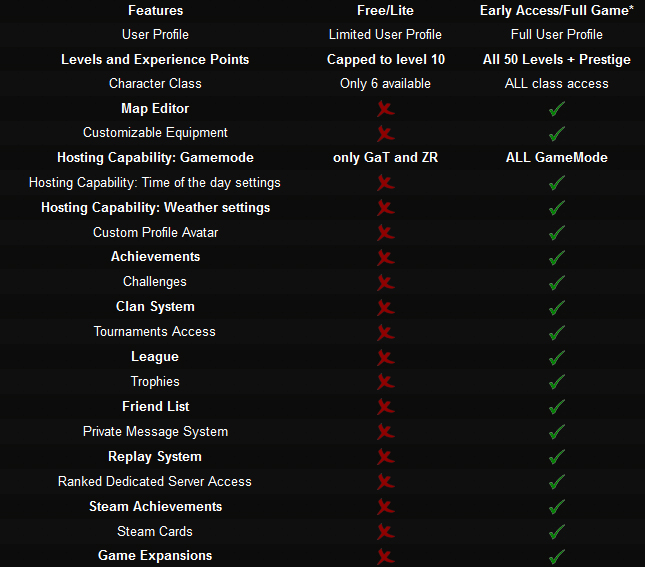 *To know what are all the differences between the Free/Lite version and the EarlyAccess/FullGame version read the Early Access page on the OGAT Wiki
Who wants to purchase the Early Access and help us continue the development in the best way can 'buy one of the packages available in the Store

Perks Sample
To give you the opportunity to help us with the development of OGAT, we will give you different choice to do that.
Here a sample of one of the package you can select on the store.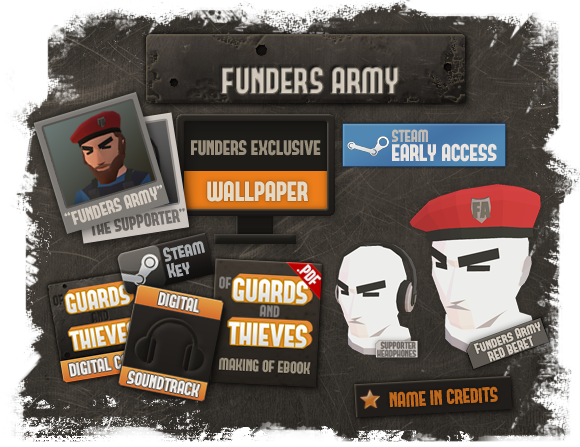 Actual Content available immediately for Early Access Account

Actual Rewards Available for special Packages
Early Access Key
Special title on User Profile
Clan Name reserved
Name in Credits
Special Profile Avatar
Special classes Skin
(more rewards will be released soon)
Freedom Friday
"of Guards and Thieves" is now released on Desura and is now available in the Freedom Friday with..Priston Tale, Of Guards And Thieves, Absent and Killday have a party celebrating the 6th of July, and you're invited! Bring chips...


Gameplay sample with Early Access Content by "THEPIXELPIRATE"
Download the game for windows/mac/linux here: Subvertgames.com
..or Play directly on your web browser on Kongregate. and Join our Forum to take part in the development!