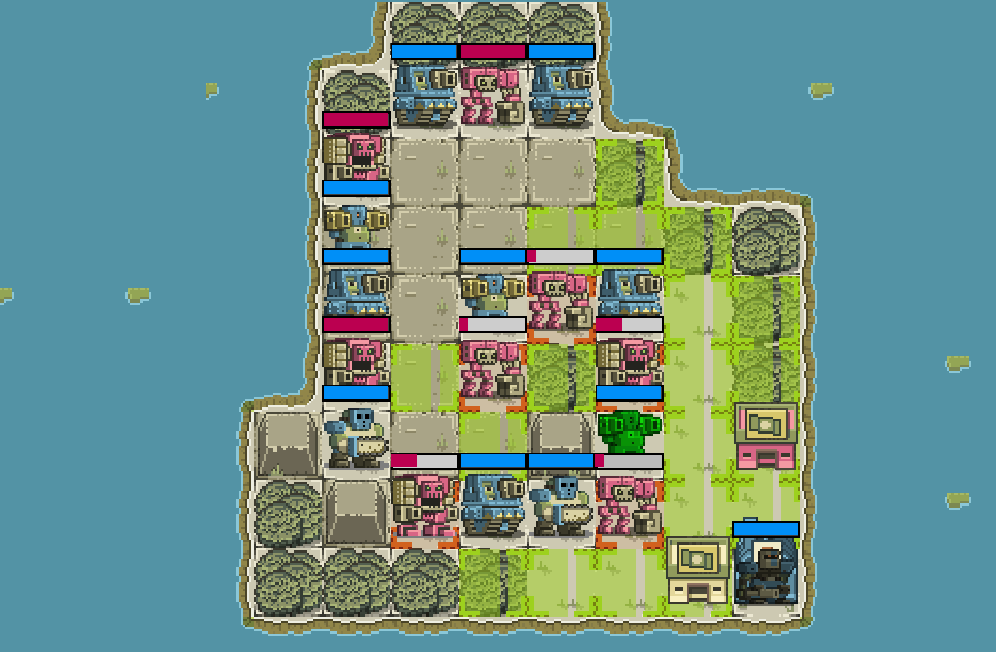 Mutant Gangland - Alpha 1 Update 6 has been released
Performance update on Android devices: Should run smoothly on most android devices. No more 1 second lag when selecting a unit.
Second player AI now ends turn properly when playing against a Mutant.
Buy menu now properly displays unit prices.
New shell script for Linux users, that sets the LD_LIBRARY_PATH to the /libs folder.
Two new maps (newisland and flanked).
Improved camera scrolling.
Map scrolling using WASD.
You can grab the game now for all platforms (Windows, Mac, Linux and ANDROID) right now.
Update 6 marks the beginning of our travel towards alpha 2 and new goodies. First of all keyboard support is almost finished. There's a hidden option inside Game.lua that allows you to trigger keyboard support that adds a game cursor which can be used to select units and play the game through keyboard. It will be improved during the next update to include support for navigating menus and, in the future, allow for gamepad integration.
The next update should be a pretty content-orientated one as we've started working on implementing map events and triggers, which, will allow us to design custom scenarios and objectives, paving the way for the campaign mode.