Let's start by showing you our frog appearance
This is our main character, Mò The Frog, while stays still and doesn't moves around. Basically this frog uses his tongue as a scarf, but while attacking, jumping or on the ground, he throws it and uses it to damage his enemies.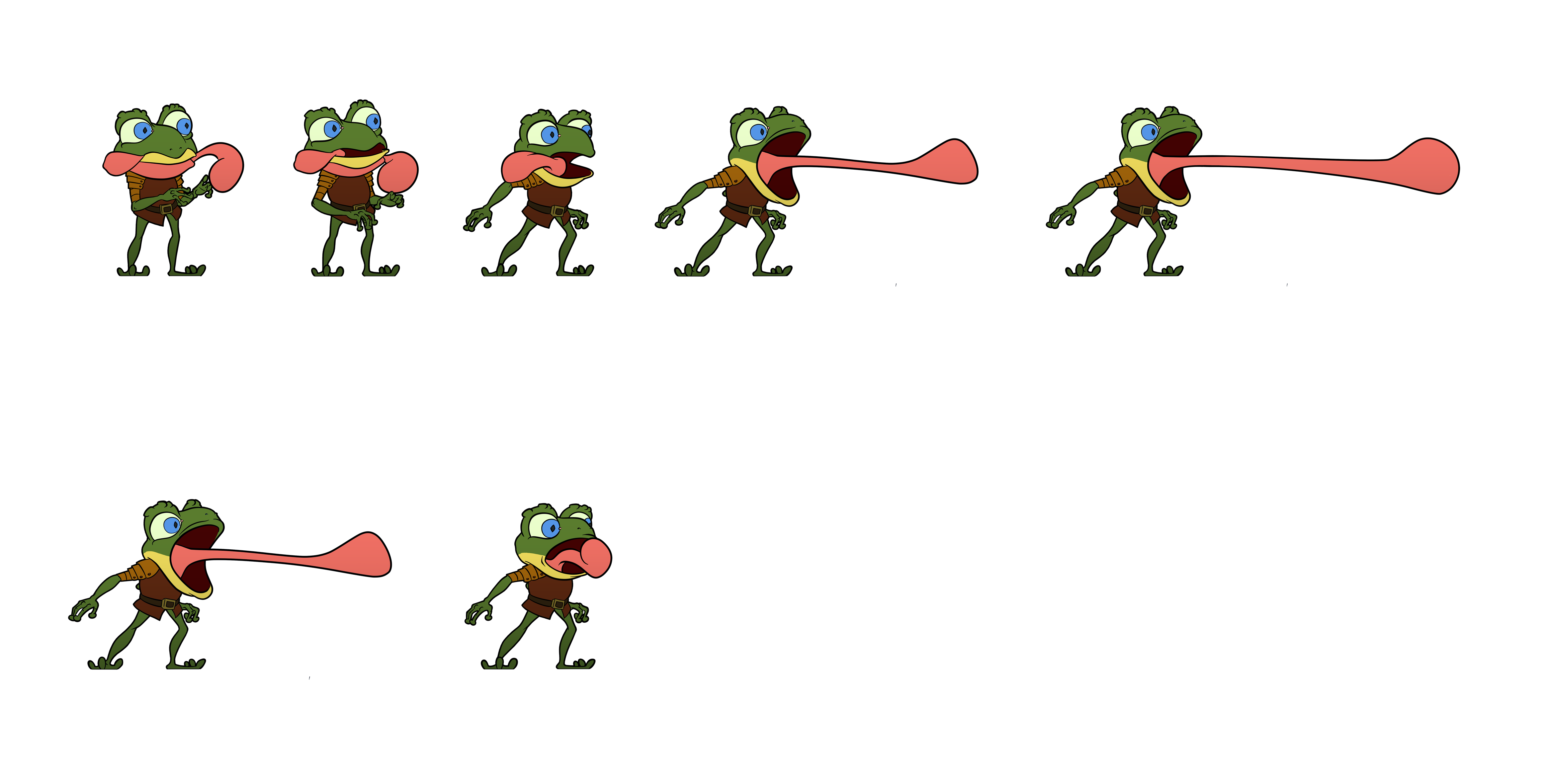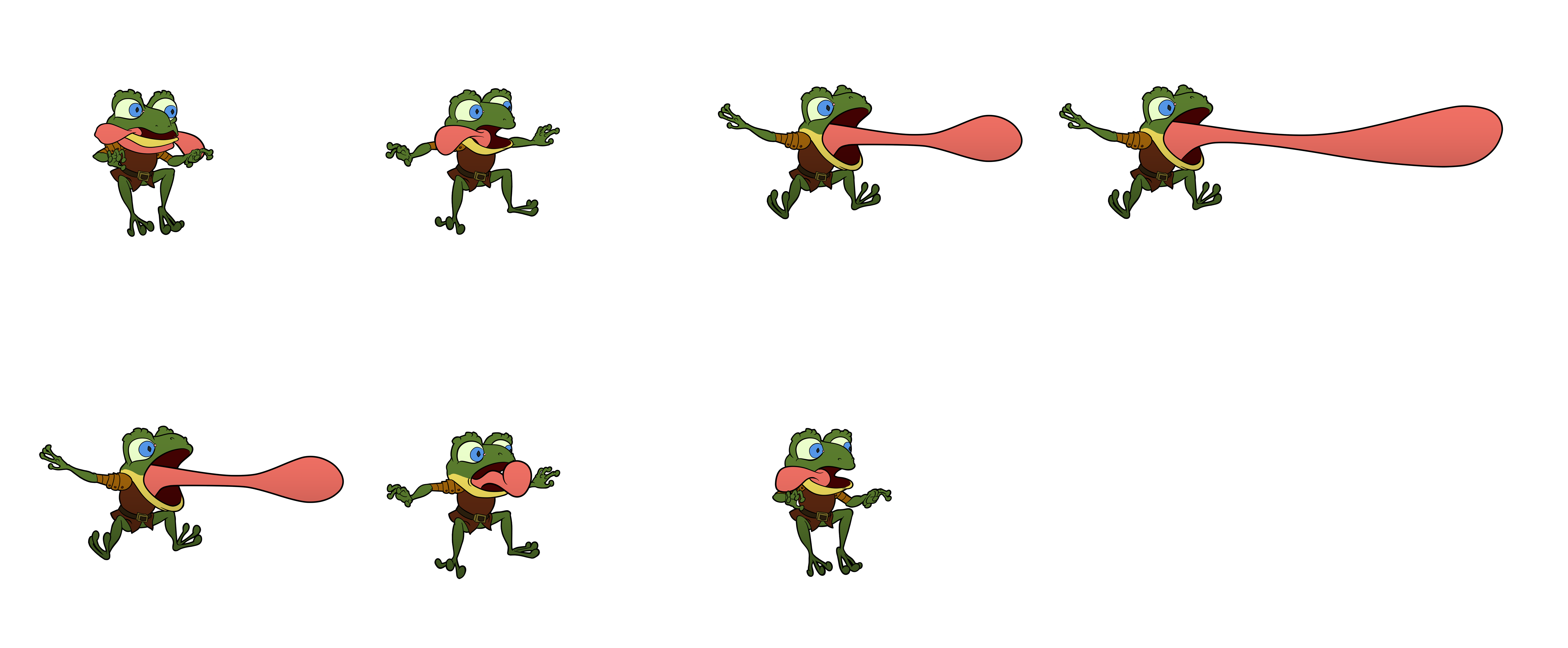 The last but not the least is the moving animation, a simple running where we can see more detailed the scarf tongue and also our main character silhouette.

I hope you enjoyed this little presentation and we hope you'll soon play this awesome game.