Hello everyone. I'm Lineker, the main designer for Imago Speculare, and I want to talk to you a little bit about gameplay. We already made a Dev. Diary video on gameplay features, but we feel like we could do a little more in here. If you haven't yet, you can check the video in here:

Imago Speculare is a hack 'n slash game and our combat follows the basis of Hack 'n Slash tradition: combos.
You will be using your weapons to perform a multitute of different combos, which can be chained endlessly, as long as the enemy survives, or you ar eforced to stop.

You will have six weapons to play with, the Babylon Sword, Babylon Shield, Babylon Staff, Tarasque, Vedas and Snakebite, each with their own set of movements and special attacks. You will start the game with the Babylon Sword, in a weakned state, but unlock the full power of Babylon very early in, grating you the fully powered Babylon Sword, Shield and Staff right before your first boss battle.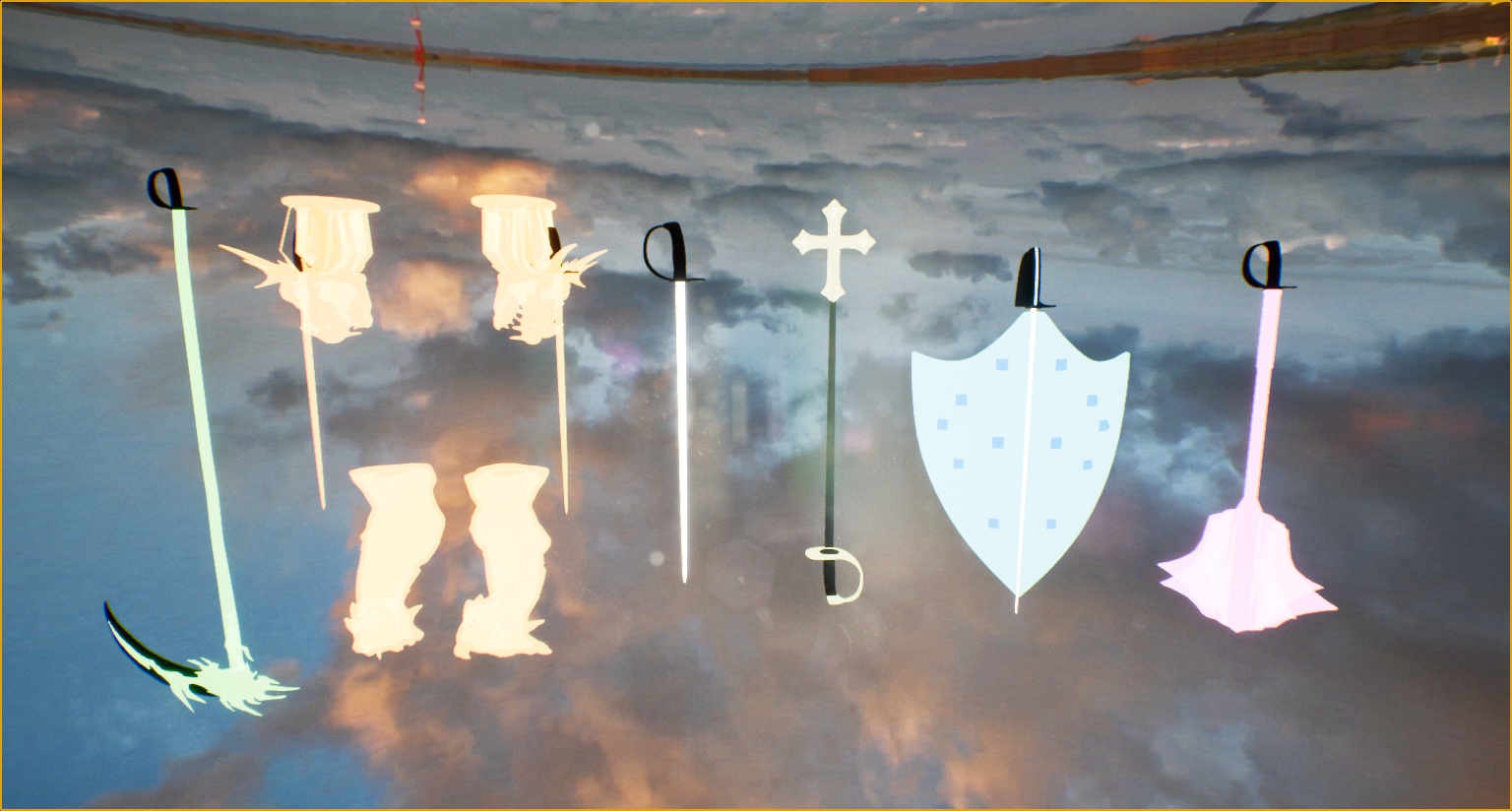 The game's core mechanic is the Miracle System. Right under your health bar you will notice a series of 10 circles. They account for the Miracle Stacks. Each weapon has one special attack that in some fashion will work up to build Miracle Stacks. The Babylon Sword has the Holy Strike special attack, a frontal slash that damages enemies and generates one stack of Miracle on hit. The Babylon Staff uses Penance, a special attack that regenerates health per second, as well as generating a stack of Miracle per second. Snakebite creates a copy of itself and launches it, generating a miracle of stack as it hits. The more you use your special attacks the faster it is to build Miracle Stacks. You cannot however simply spam those special attacks as enemies will eventually make their way around it, they've been designed to counter such behavior.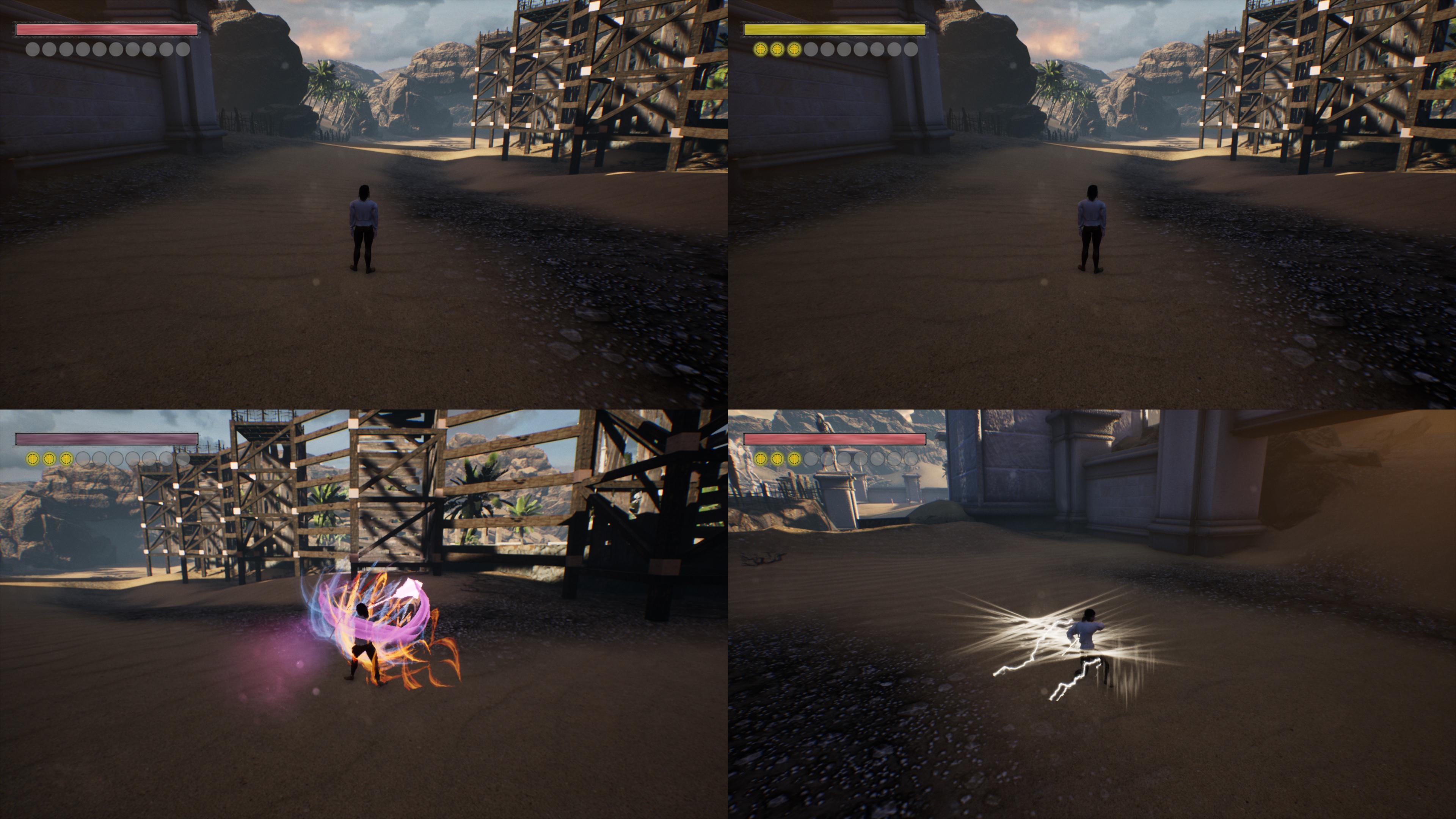 When you have succesfully built up your Miracle Stacks you can access the Miracle Attacks, the most powerful attacks your weapons can perform. Each weapon features three different Miracle Attacks, all at different costs with different effects. The Babylon's Sword basic Miracle Attack is Judgement, a frontal effect that deals damage and knocksback all enemies hit by it, at the cost of one stack of Miracle.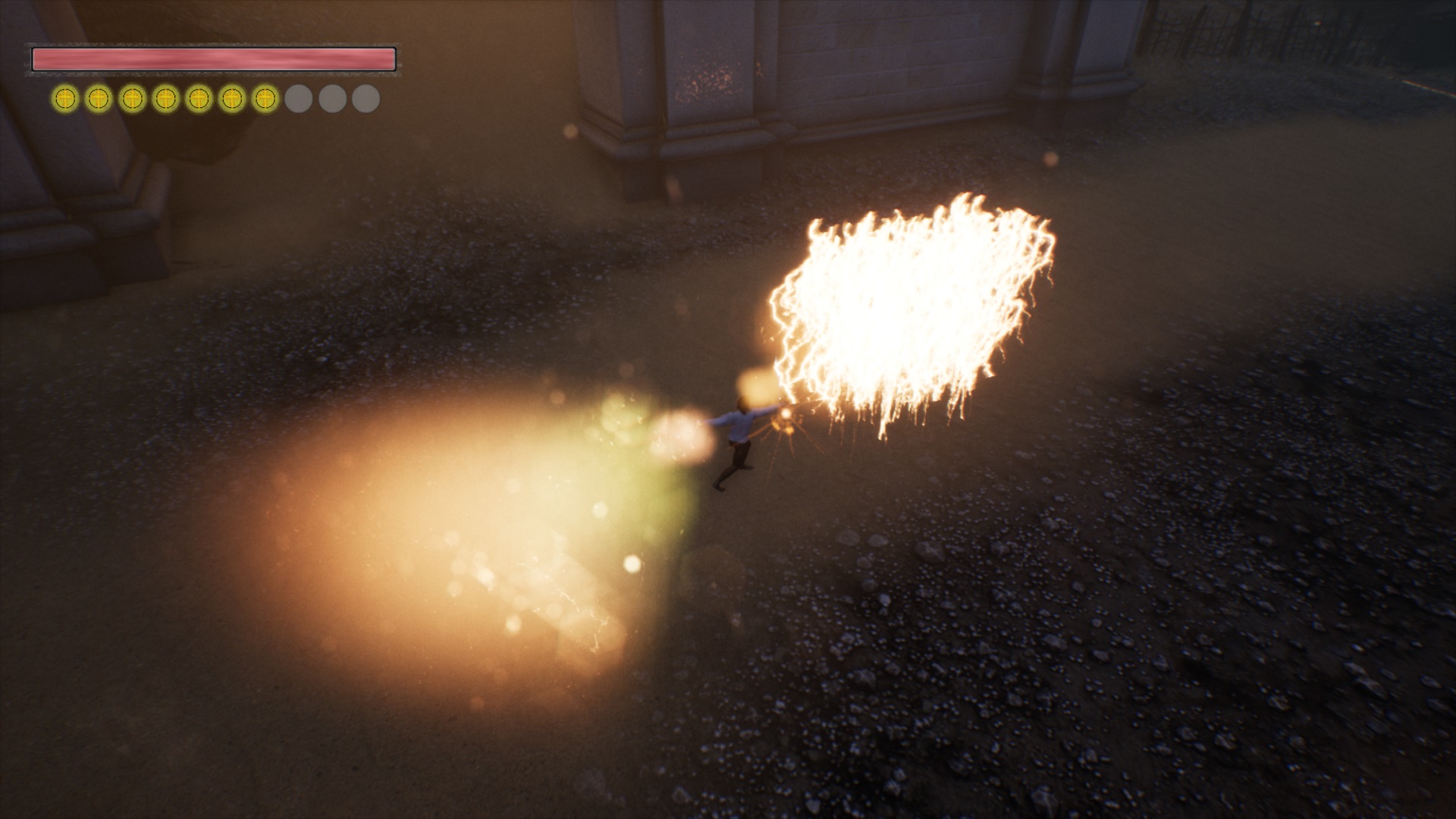 The Babylon Shield can use the Great Wall Miracle Attack, summoning three angelical shields to surround the player and block the incoming three attacks before fading, at the cost of three Miracle Stacks. This is the second Miracle attack from Babylon Shield, the first being Sunder Armor, you can guess what it does.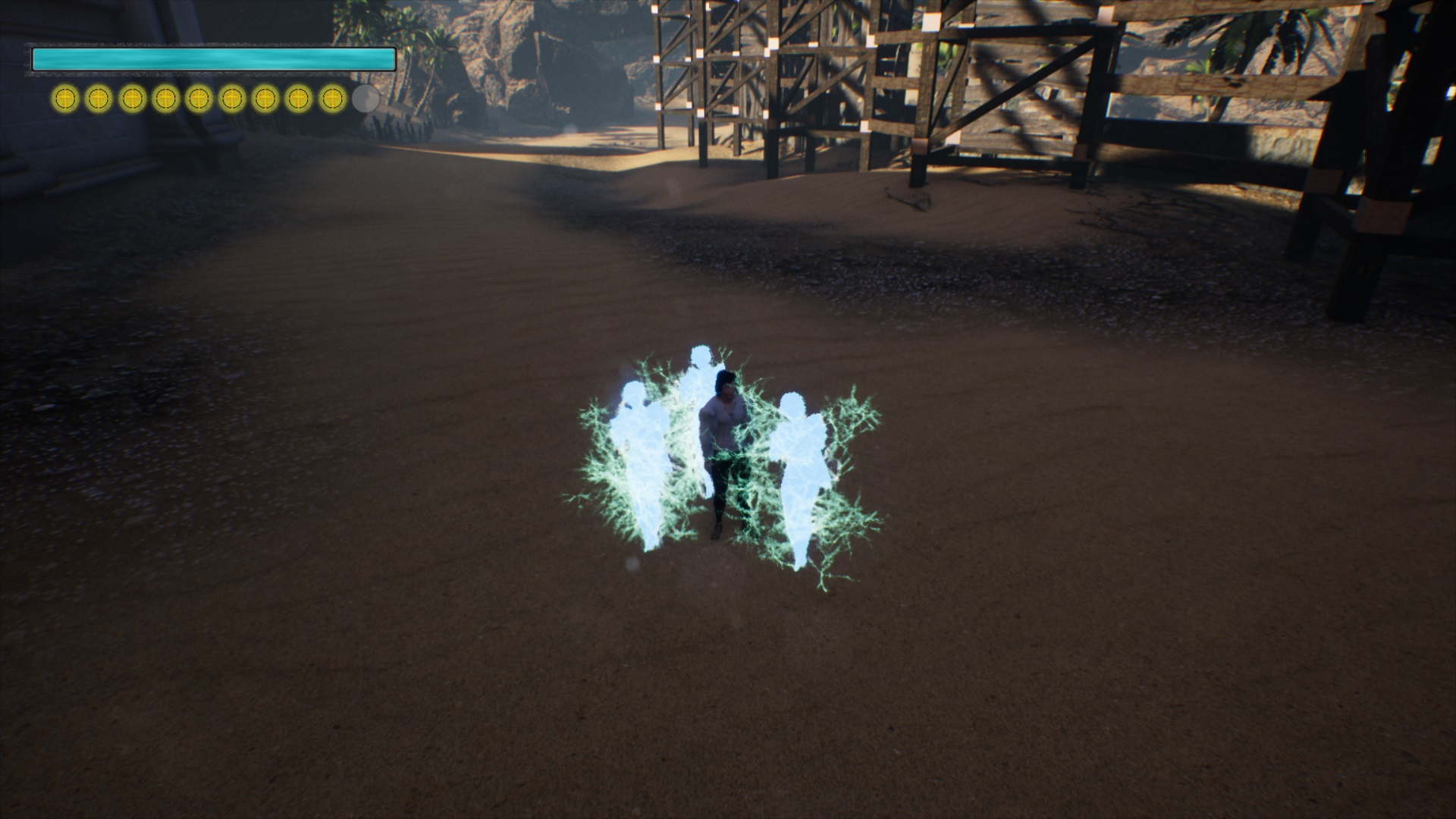 The Babylon Staff's ultimate Miracle Attack is Final Miracle, a passive effect that will revive the player upon death as long as he has at least five Miracle Stacks available.
Tarasque can strike at enemies with the Hurricane attack, a flying whirlding kick hits everything in range of it, while allowing the player to move while attacking, at the cost of three Miracle Stacks. A very powerful crowd control attack.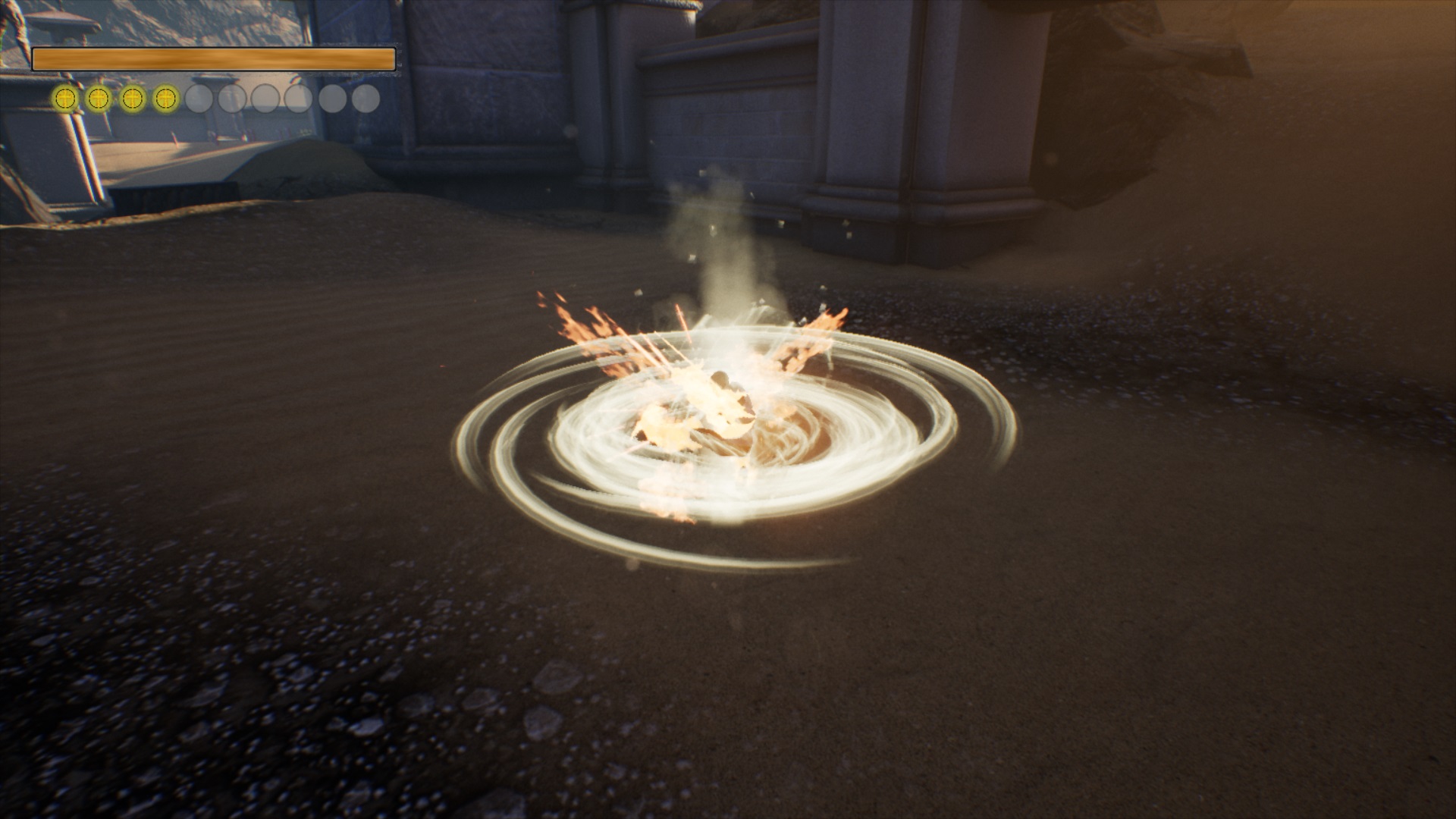 Vedas can perform Earthquake, a powerful smash attack that explodes the ground and sends away all enemies hit by it, in addition to dealing heavy damage, at the cost of one Miracle Stack.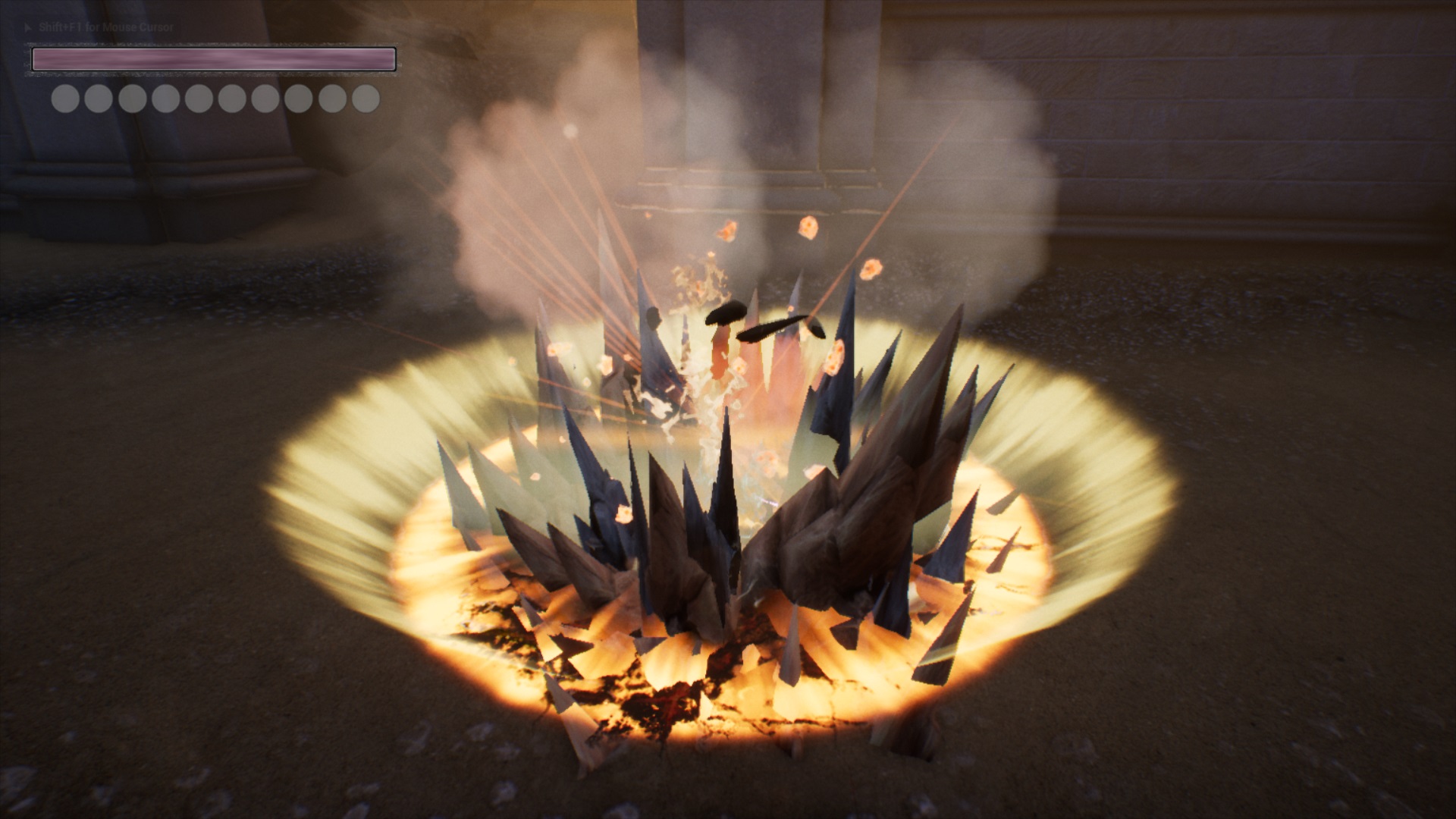 Snakebite's final and most powerful attack is Blade Storm, a rain of ghost scythes that follows the player and hits everything in its path, dealing low but constant damage as long as the spell lasts, one of the game's most powerful attacks, at the cost of ten Miracle Stacks.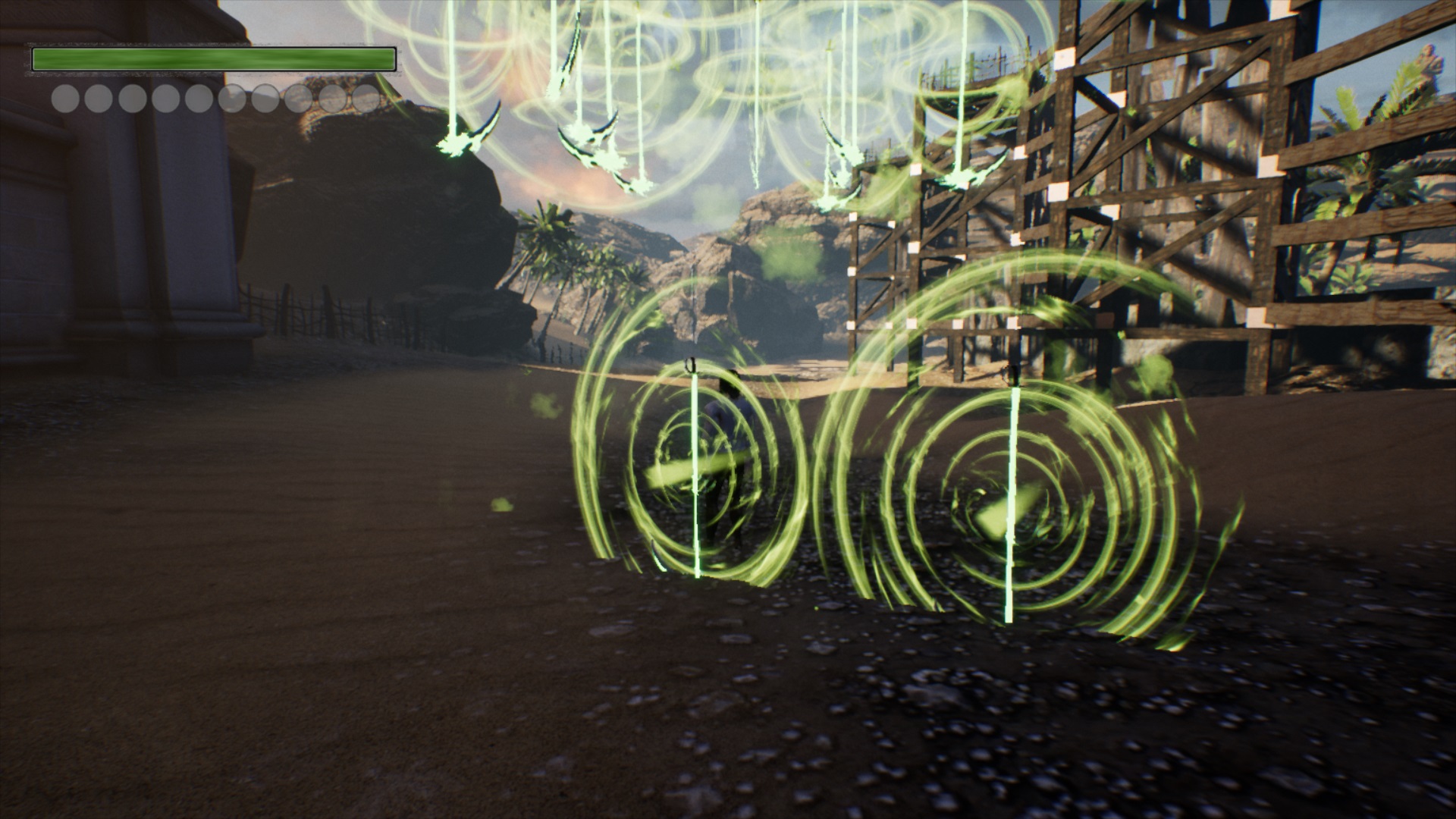 The combined power of regular combos, air attacks, special attacks and the Miracle Attacks make up for the gameplay of Imago Speculare, allowing anyone to get the basics of the game and make their own playstyle, and allowing those who master it to create powerful combinations.
Aside from the Miracle System, Imago Speculare also features its own Talent System, used to empower Christus' weapons and the character itself.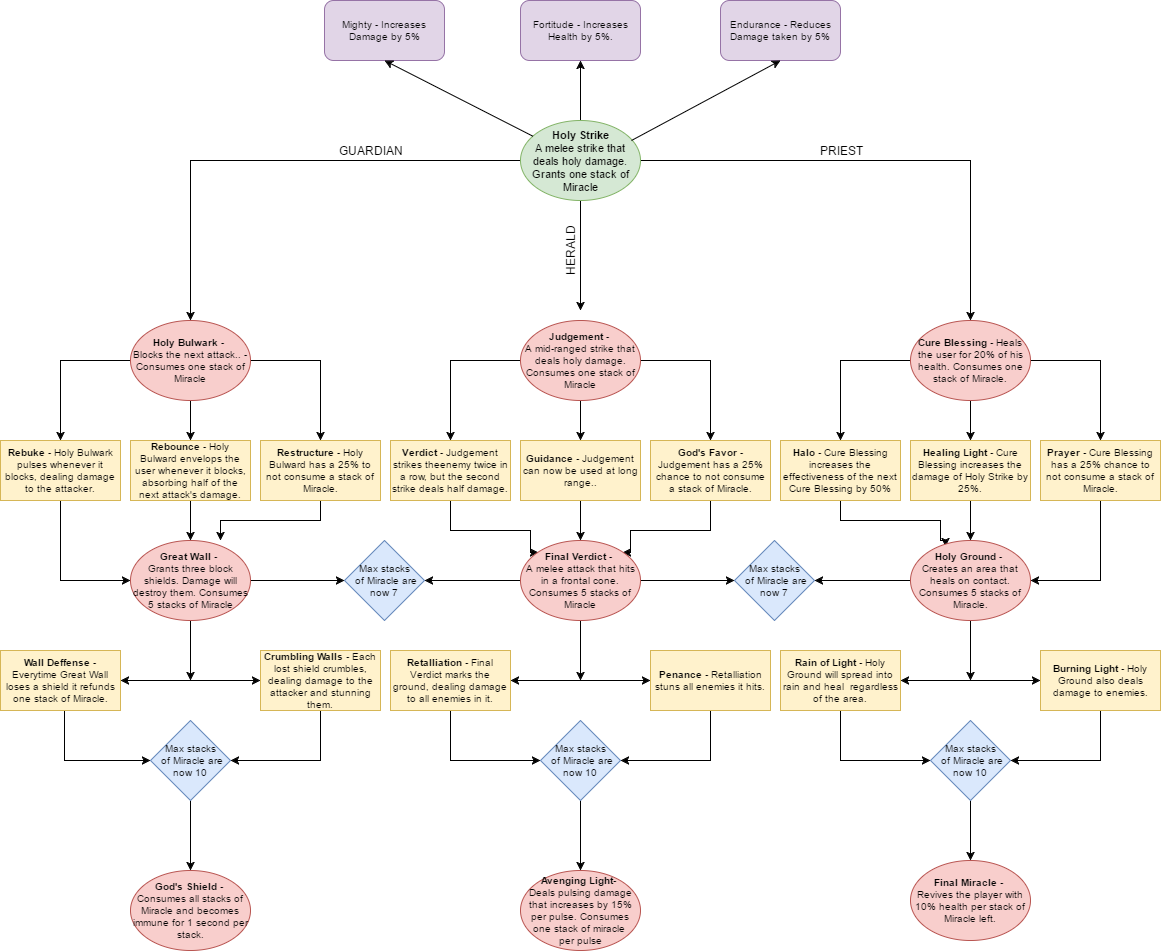 The original Talent System was limited, allowing the player to purchase his Miracle Attacks instead of having them unlocked from the go, which severely limited the gameplay, so it was reworked to give the player bonuses and gameplay variation instead. A second talent tree was built giving much more bonuses to the player but still had the talent's giving movements, and so it was scrapped.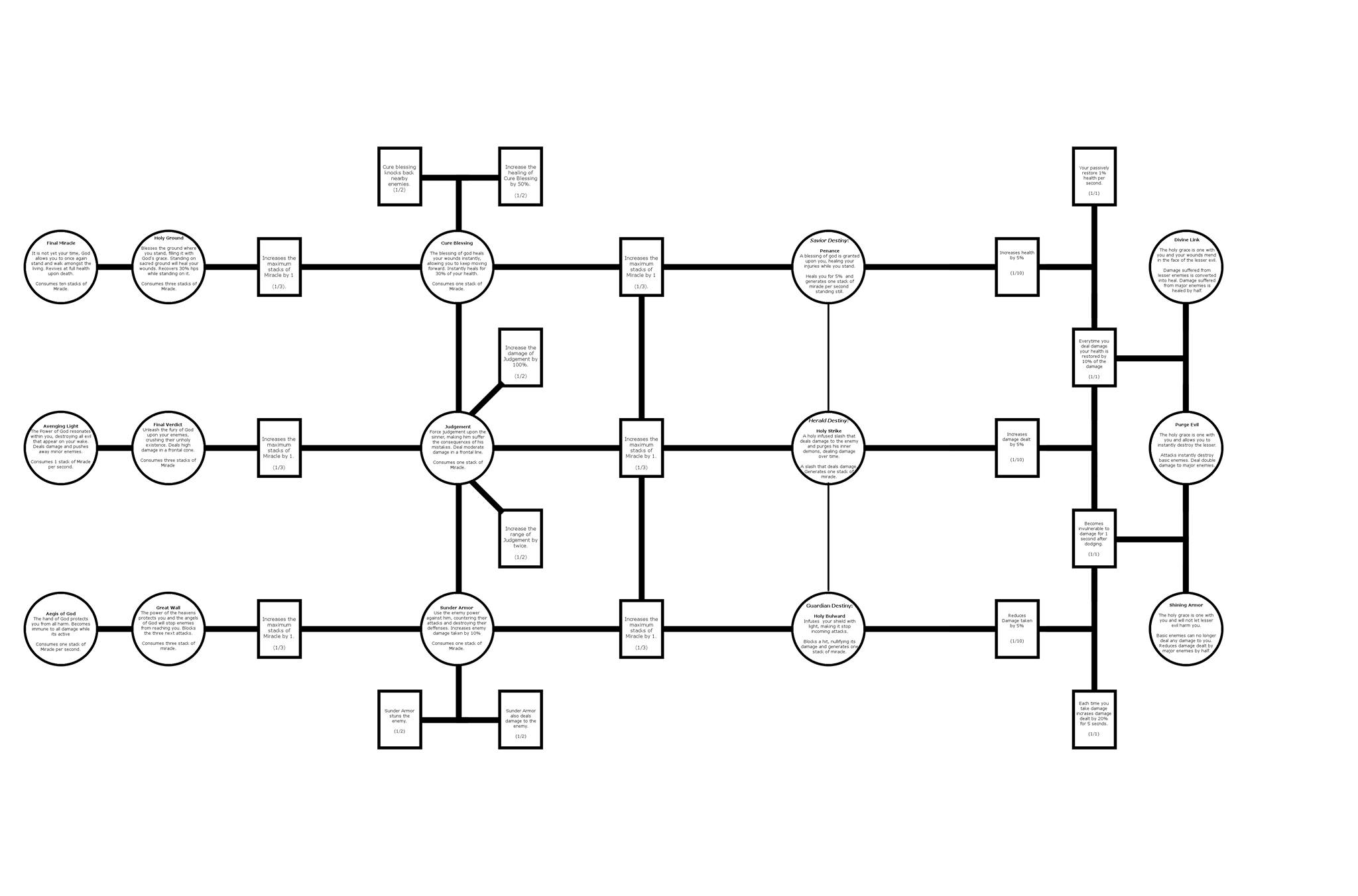 A final version was made and runs in the game but we are not going to show it now, you will have a deep look on it later on.
Imago Speculare features a lot of combat options, and enemies were made to adapt to different playstyles, while still retaining their core functionalities. Different weapons will work better against different enemy combinations, something you will need to see in game. Though there is no hard requirement to which weapon to use to beat any sort of enemy, clearly some combinations will rise as players learn more of the game.
That is it for today, our first in-depth look at Imago Speculare's gameplay, I hope you liked. If you want to follow Imago Speculare you can find our channel on Youtube and our page on Facebook, although we are still growing.

Best regards and we'll be back in touch soon!

-- Loreworks Gaming Dev Team

Facebook: Facebook.com
Youtube: Youtube.com