It happened !
After one year and a few months, here it is, the IFSCL 2.6.2 !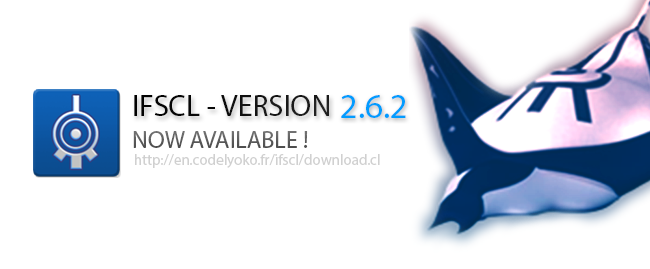 Go deep into carthage (well, what's currently available), fight against mantas, schyzophea, enter the code scipio and many other things you've dreamed to do since you watch the episodes of Code Lyoko season 1 & 2 !
Thanks to a surprisingly good help from MTDirector, a member of codelyoko.fr, the game will also work on windows vista and home premium (which was still uncertain), so what could you ask more ?
no bug when the labyrinth close in battle ?
...well...I've tried...
that will be for the next version >>
The game will also be soon available on : Now available on :
In the meantime, you can try to download it on codelyoko.fr but as you know, there's still risks of overload for the day of the release, patience would be a good thing for the next hours ;)
En.codelyoko.fr
Thanks for your patience, I do it for you, for me, for everyone who loves the show, keep the LyokoVibe alive ! Post a review on IndieDB, react on Facebook, publish a testimony on codelyoko.fr !
Share, download, be my guests !
Here's the complete changelog :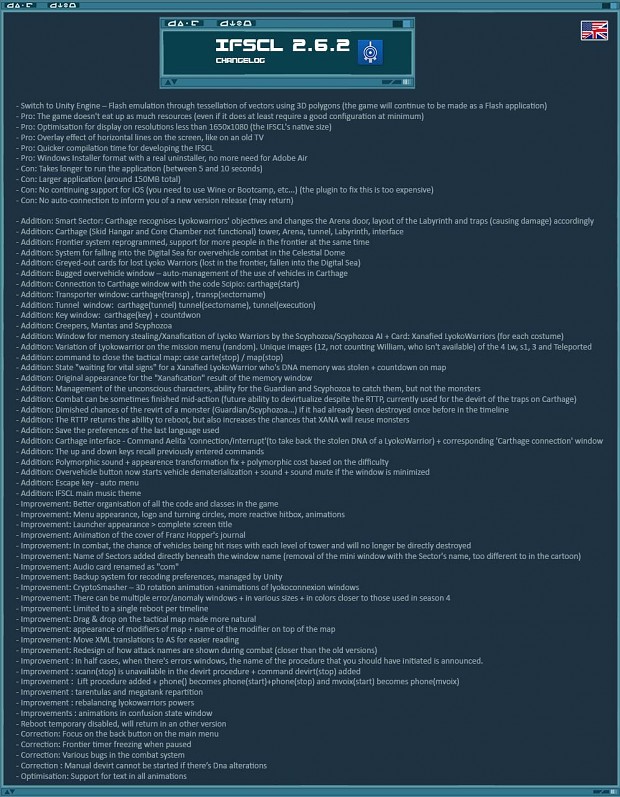 And if you've missed them, while you wait for the servers to stop crashing :

IFSCL 2.6.2 Trailer - Indie DB