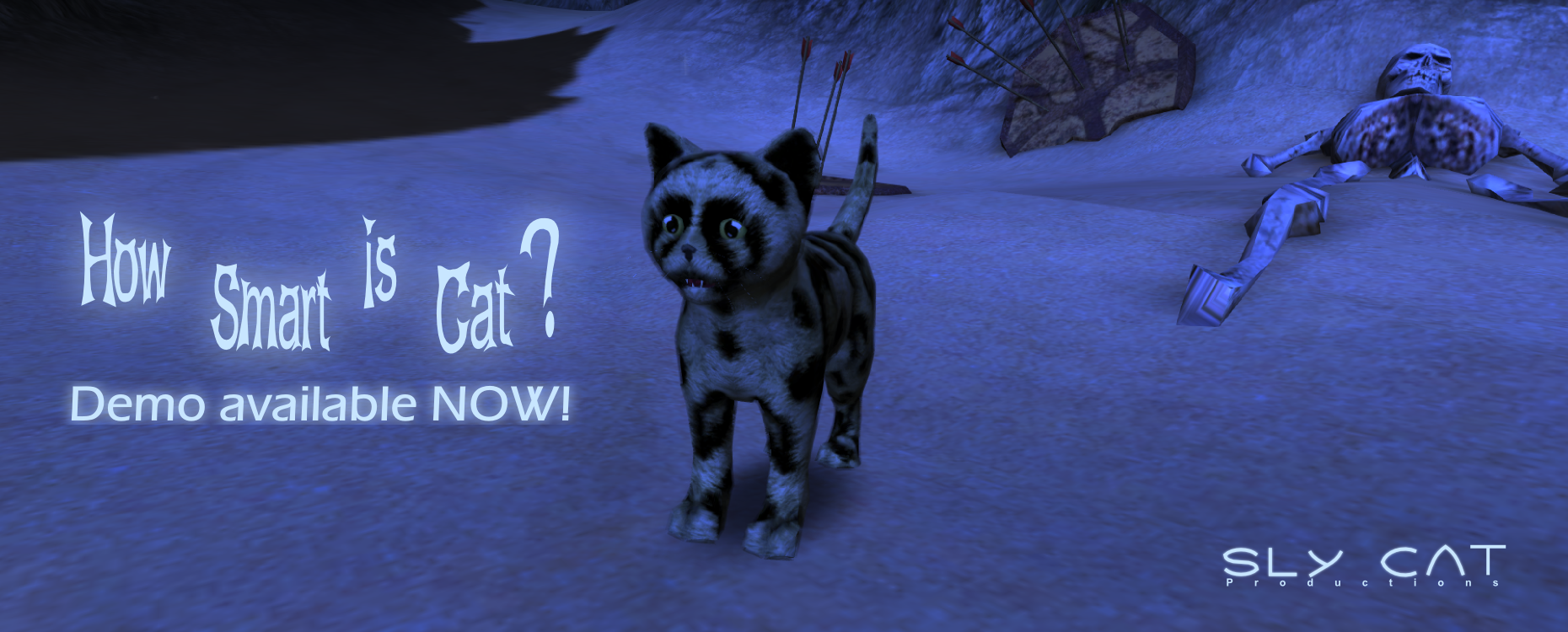 Finally we managed to push it through. The long awaited demo (at least from our point of view) is out. There were some technical issues we had to tackle, but we prevailed! So now we can proudly release our first demo of How smart is Cat. It features the smallest island of the game. It is designed to get you started and give you a feel of what to expect down the road. Be warned, it is a challenge for even the brightest of minds. Are you one of them? Find out in the demo!
Linux download(v1.1)



(note: You might have to set the file as executable in the properties)
For more information on game-play, you can check out our videos or ask right here.It should work on most computers, but check out our news update about system requirements. Thanks for stopping by and follow us on other sites too. Looking forward to your input.