Update - 6/4/18:
Hello again! I can't believe we're already halfway through 2018. Hectic has sure been quite a big project. Anyways. There's a lot to discuss, so let's get to it!
---
First:
To start things off, Hectic has yet another update (5.0) which adds better menu's, new game modes, customization, and majorly ENHANCED AI.
---
Here's the cover: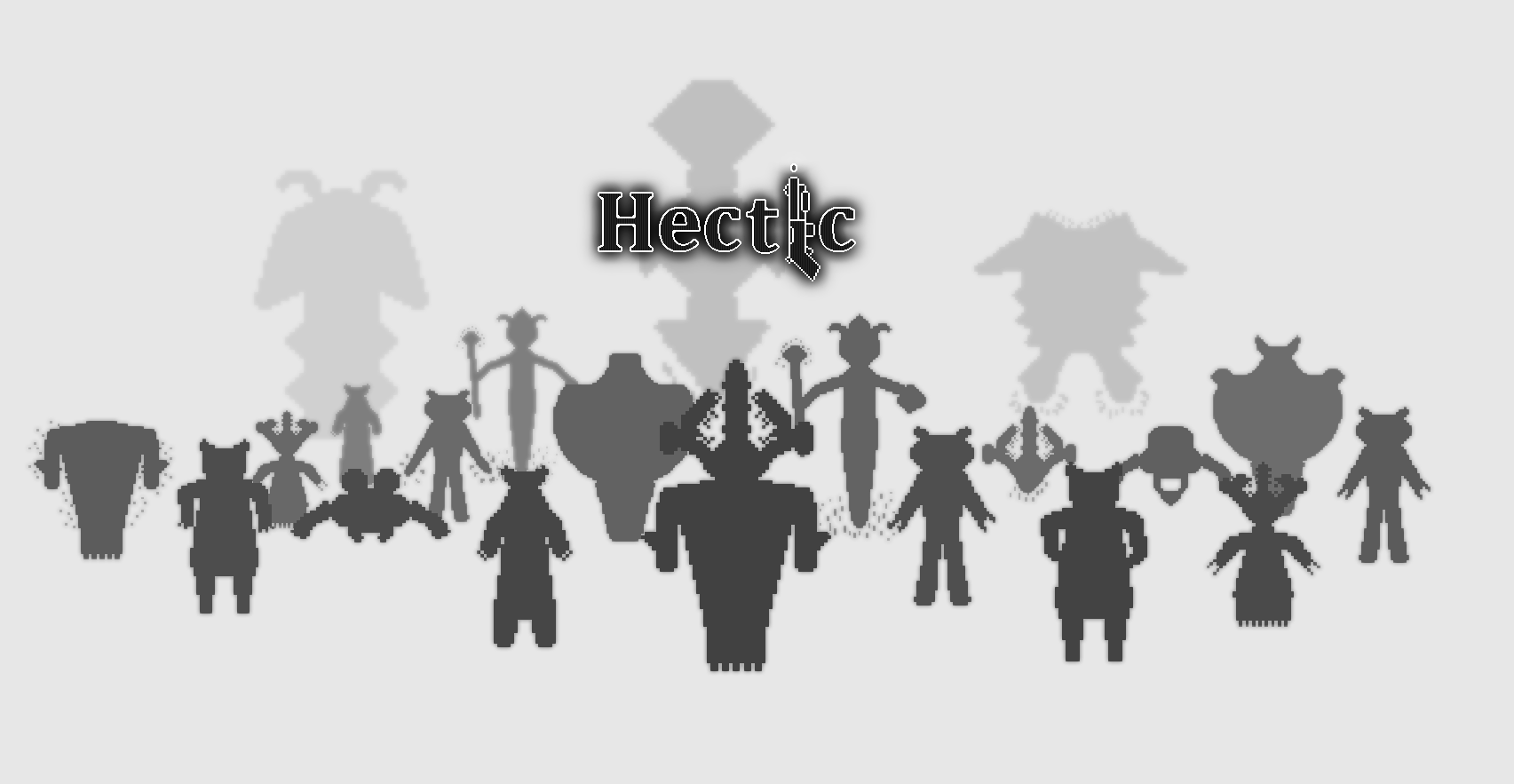 Features:
One thing I'd like to point real quick is the NEW menu's. Take a look.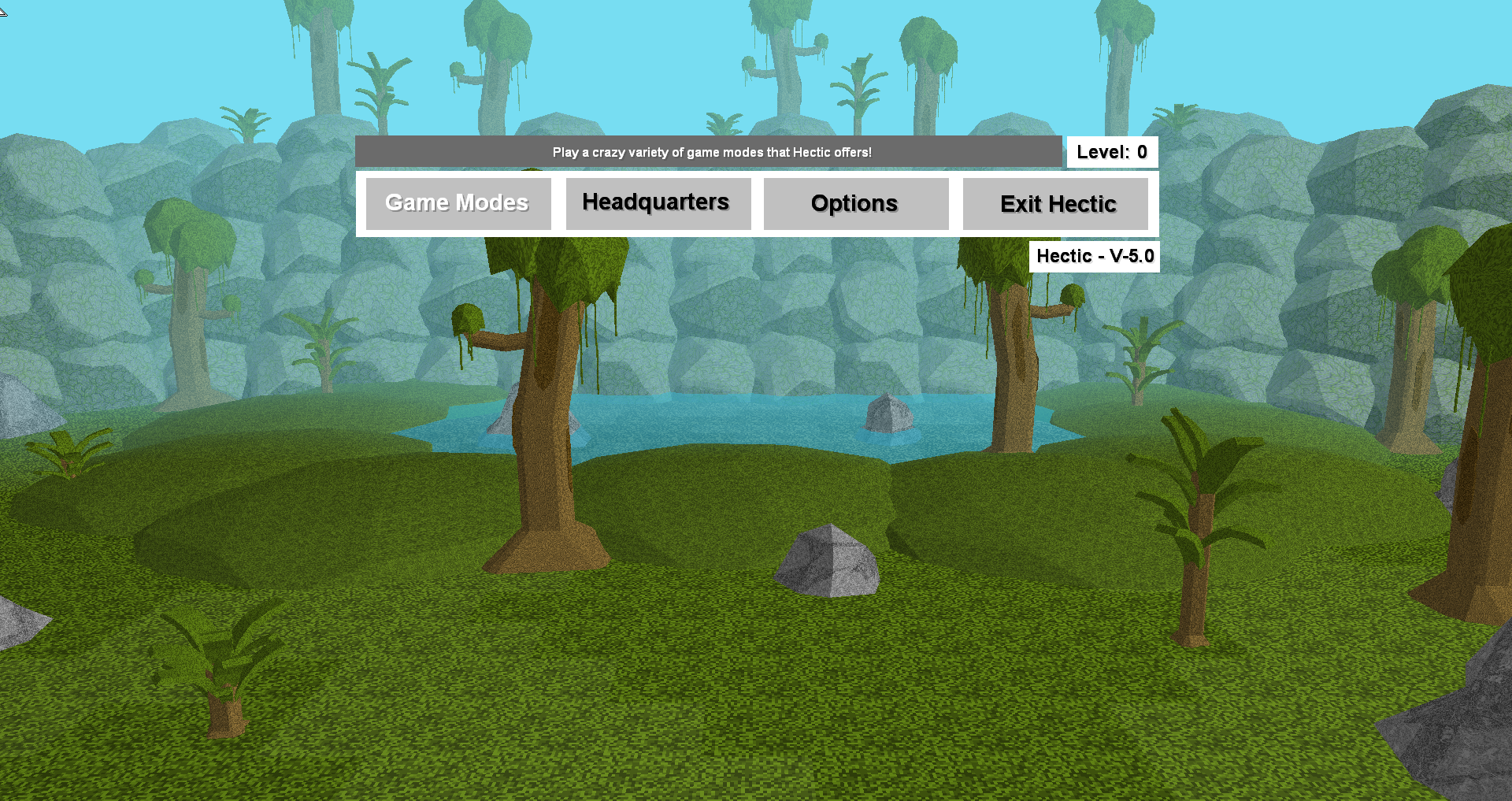 As you can see, the menu's are much more simple while also giving room for the player to enjoy the peaceful background (which by the way more backgrounds will be added later on)
Next I'd like to talk about something similar we've seen in Hectic; a Headquarters.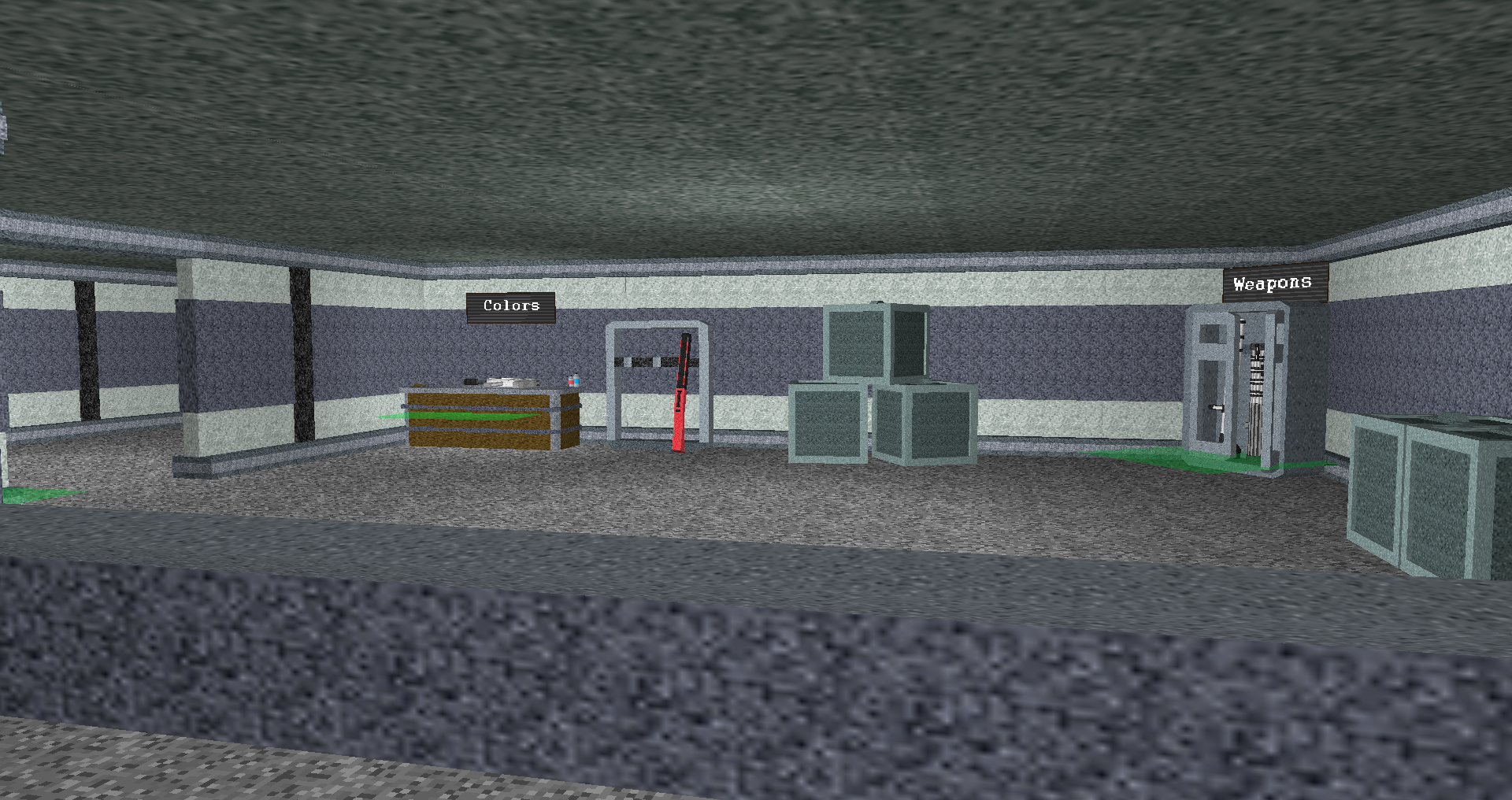 From here you can check out your player's career, test your weapons, color them, and apply unlockable perks for your player. Let's take a look at the customization!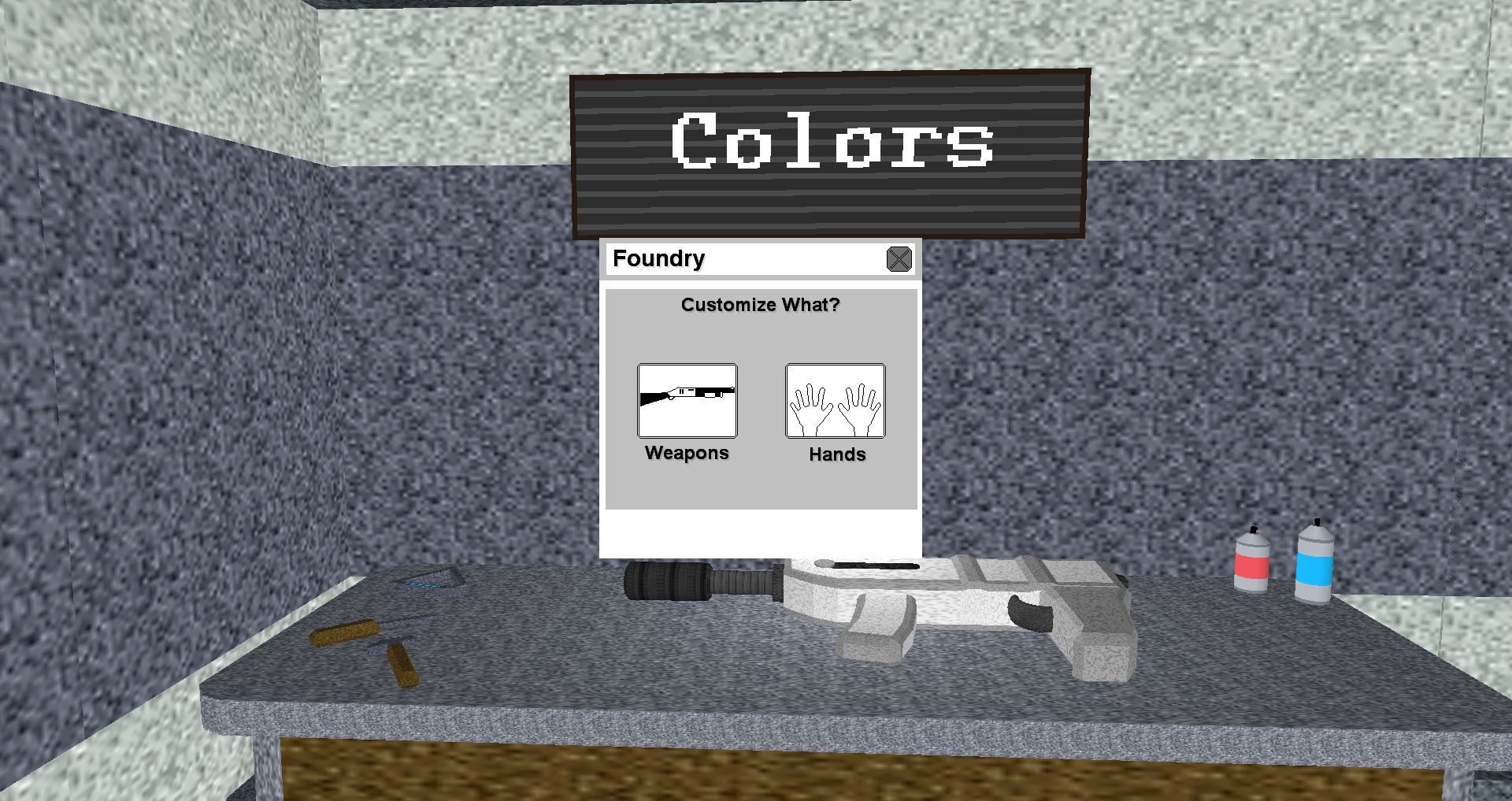 As you can see, not only can you color your weapons, but also your hands! There's quite a few colors you can choose from FOR NOW.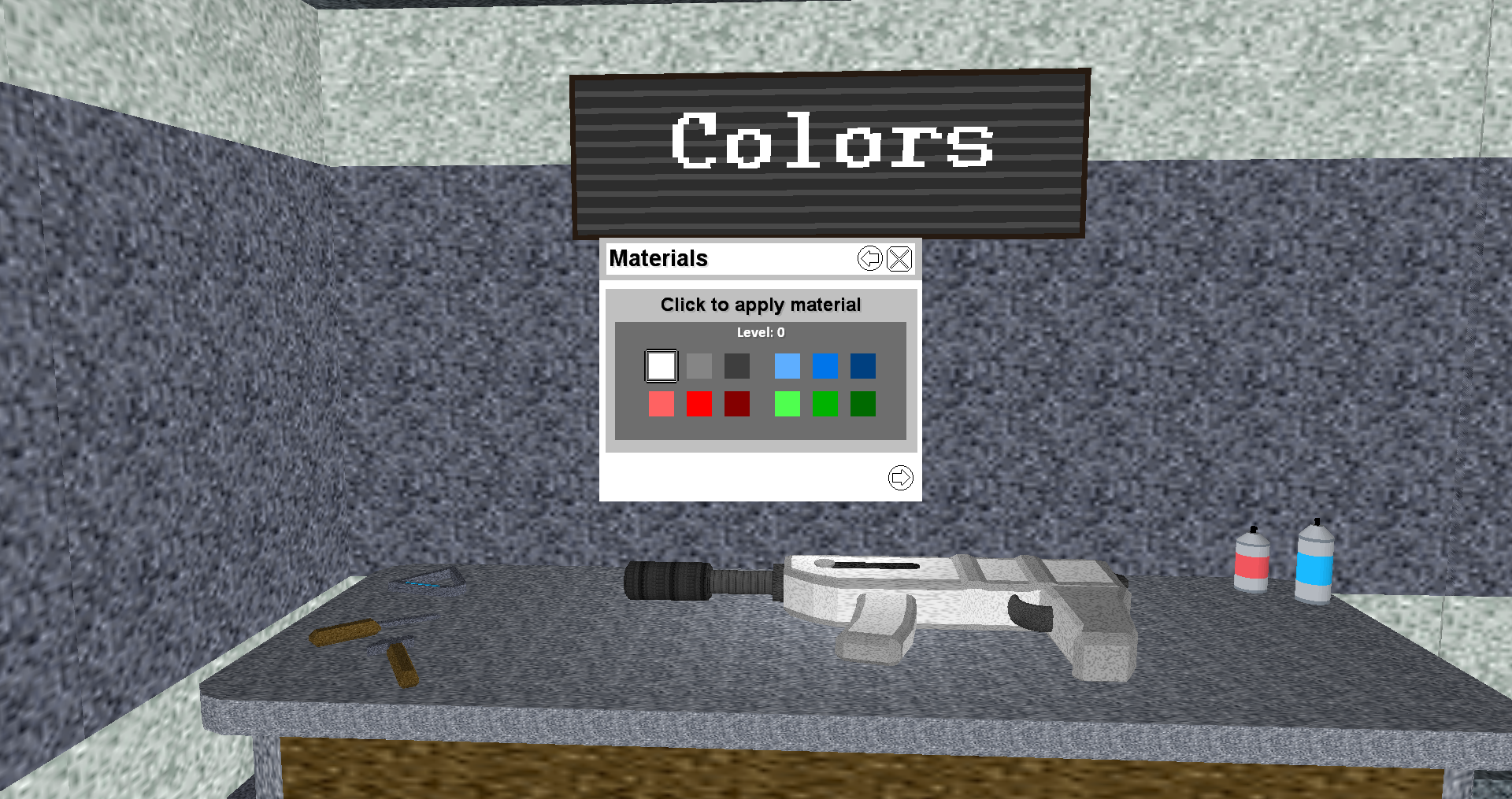 As for the rest of the features, you can expect to see 4 game modes as well as enhanced AI. So give it a shot if you'd like!
Gameplay:
Download:
Be sure to give a try!
---
Second:
I'm also really excited to announce that soon Hectic WILL be launching on Steam! You can certainly expect to hear more about this with the next update. But don't worry, Hectic will still remain free on this page.
---
That's all I have for now. Please consider giving Hectic a try! You'll enjoy it. Until next time, have yourselves a wonderful day!