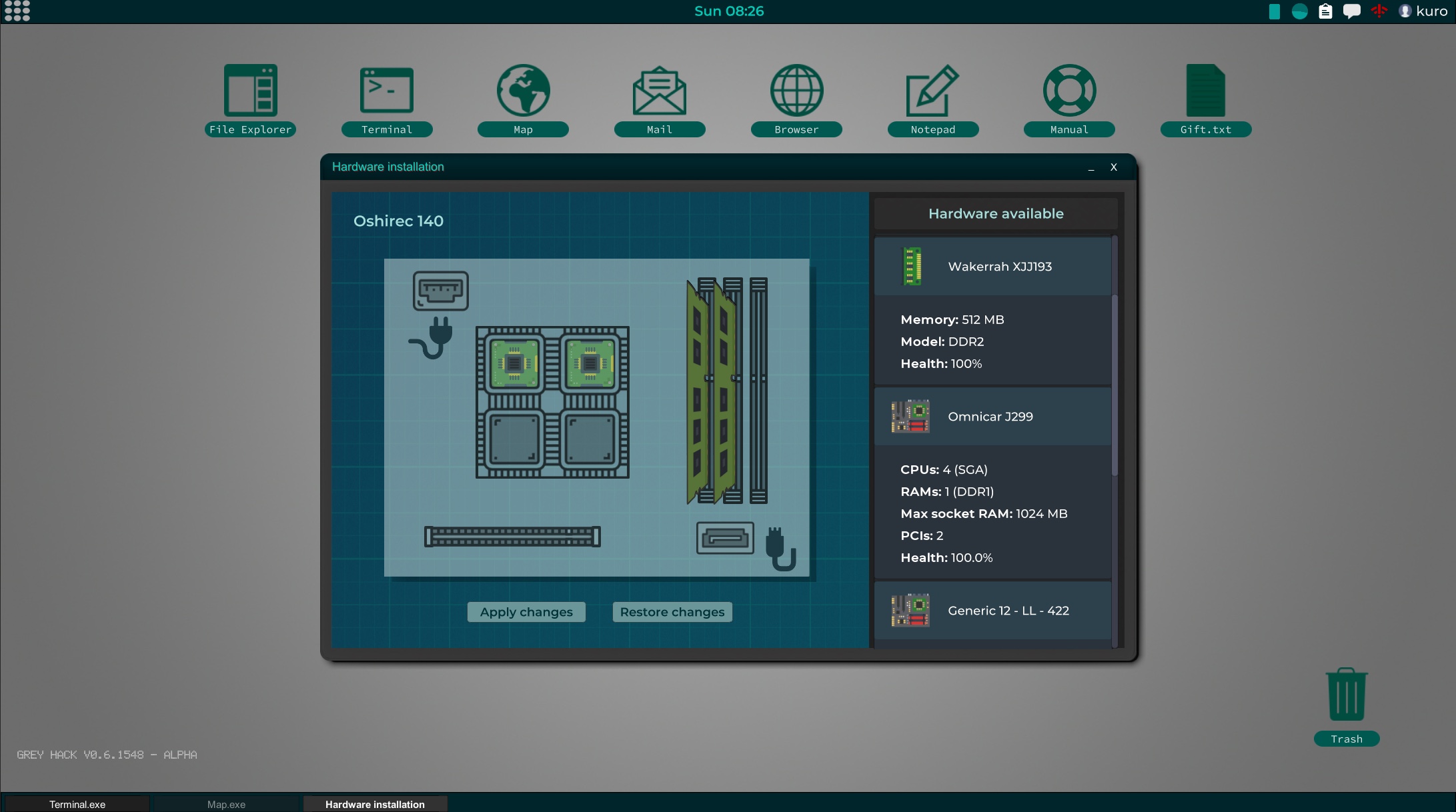 The hardware is ready!

From now on, certain processes that consume CPU resources will finish their work faster depending on the speed of the processor.

If several processes that actively consume the CPU are launched, such as several deciphers in different terminals, the resources of the CPU are shared between the processes, therefore they will finish their work more slowly.

For the moment it only applies to the decipher command, but very soon there will be more tools that will make use of the cpu.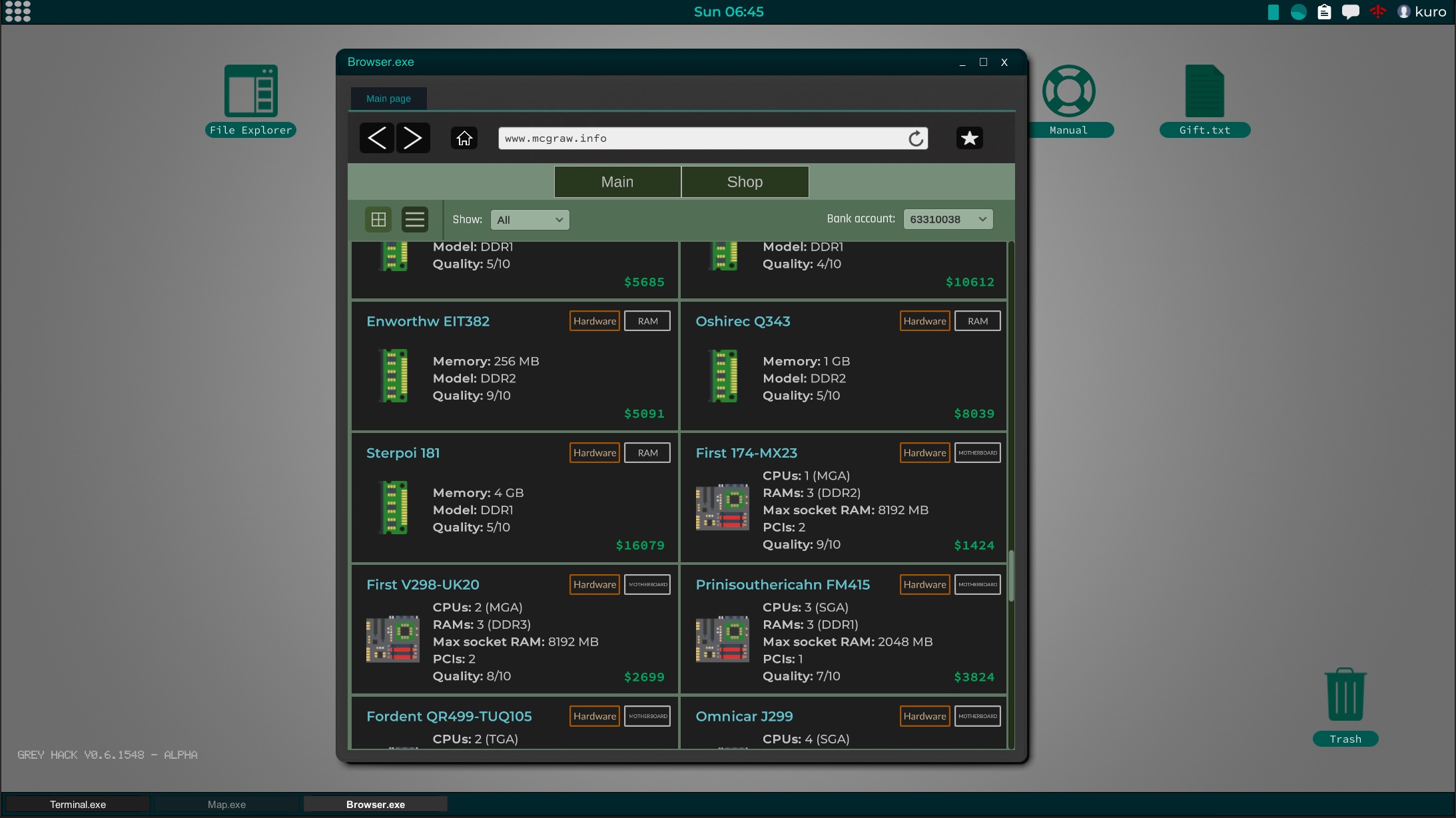 In the same way, hard drives also share their resources between simultaneous copies that are being made on the same computer, so the speed of copying will be lower the more copies are being made.

In future versions of the game, when the ISPs are implemented, the download speed will also be shared among the simultaneous downloads that are being made.

A widget for RAM and the CPU has been included.
You may notice that memory and resources can sometimes seem somewhat "static". This is because the process system is not yet finished, but it will improve with the updates.

The Power supply is important for the system to be stable. A power supply with low power or damaged can cause errors in the copies and crashes in processes as well as damaging the rest of the components of the computer if it is not replaced in time.

If a system is too unstable it can lead to Kernel Panics or spontaneous reboots.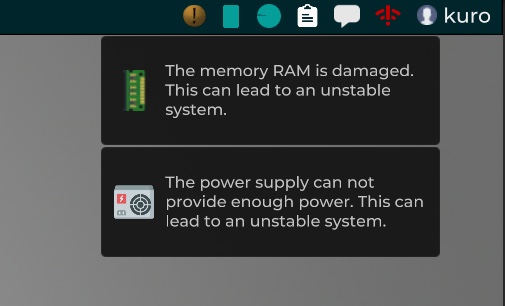 A high-power processor, a RAM or a quality motherboard consume many more resources than worse versions. Therefore if you change the motherboard or add components that consume many resources it is a good idea to replace the Power Supply with a higher power.

The motherboards have PCIs slots that in this build are not used but in next updates will be introduced the network cards that will have to be installed in these slots, besides other peripherals.

At the moment the graphics card is postponed until new mechanics such as bitcoin mining are introduced as it could now be redundant with the CPUs. The fans are also postponed until the process system of the computer is finished.

Here you have the full changelog. There will be news very soon as the development of version 0.7 will begin!

Thanks for your help and feedback!