As told before freaky green sunshine is a comedic game. The story is told from character interactions, Jonas interacting with the environment and clues in the environments themselves (sort of like in half-life). The script contains over 25 min of lines for the main character.
There are over 20 different characters you will meet through-out. Some minor and some taking a bigger place in the story.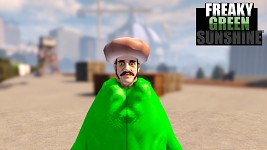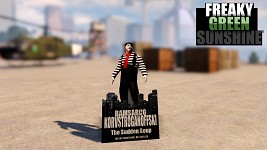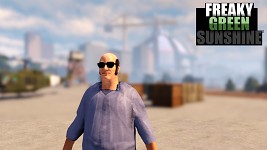 Left to right: Grim donut as seen in the boss news update. The mime Bamsarco, author of the international best-seller "the sudden soup", unfortunately he couldn't make it to the photo shoot but he was kind enough to provide us with this cutout for his book. And lastly Charles Abbage, the CEO and founder of Abbage foundation.
Speaking of Charles Abbage, here's what a not-so-satisfied customer had to say about the foundation sold by Abbage Foundation:
Not-so-satisfied-customer78 wrote: Don't use the foundation! They put something in it, makes you forget. I don't even know how I got here. Well I do, but they put something in there in order to use you, to brainwash you. And then they use you and you're like a… …like a zombie. Only difference is that they are controlling your every move!
I have to say I regret this, but I used their foundation this morning. That can't be good.
The game takes place over three full days and nights and all levels are connected (in some way), which means you will be going through night and day through indoor and outdoor environments as well as different weather.
You start in the forest and make way into the city and then beyond...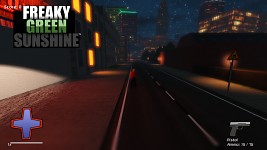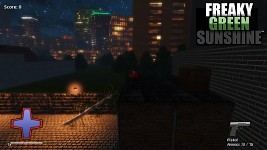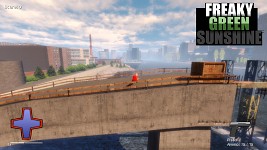 Hopefully we'll be able to post some sort of trailer or ingame footage showing off the story in a near future.