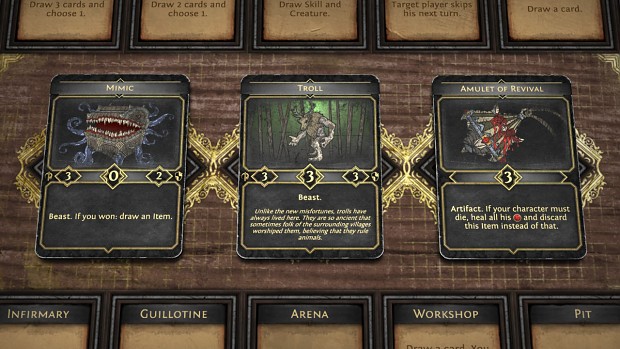 Version: 0.2.16.094.
Download size: 67 MB.

We have just released the ninth patch for the digital board game Fated Kingdom. We continue to follow the roadmap, preparing the project for the second major update. There are several large things in development, but so far we are not yet ready to show them.



But now we can tell something about them. Last week we demonstrated the first concepts of the new game board. We are also working on a new guild, which will bring great variety to the gameplay with its unusual features. The main one is the abandonment of abilities and the use of defeated creatures as a resource.

Also we will add 10 new cards to the game. Players will be faced with an apocalyptic cult, which by all means will bring the end of the game by discarding the cards from the decks.
Returning to this update, we want to note the long overdue change in the strength die. Players complained that the Feudal Pact was weaker than other guilds due to its low offensive power. Now «Tools of War» will allow the equipped knights not only to defend themselves, but also to attack their foes.
3 new cards: «Mimic», «Troll» and «Amulet of Revival».
Flavor text for 4 cards: «Gathering», «Forlorn Mine», «Ghoul» and «No Time to Wait».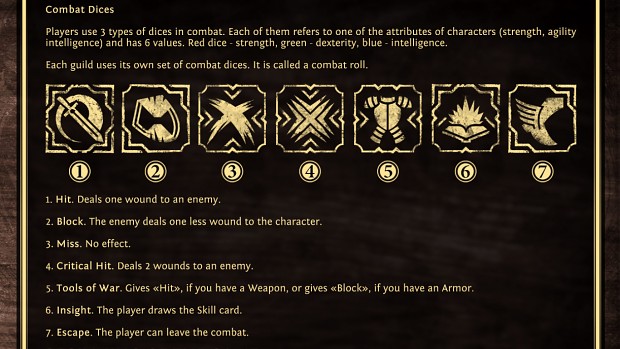 Other Changes:
Changed one of the values of the strength die, there are «Tools of War» instead of «Armor» with the following action: gives «Hit» if you have a Weapon, or gives «Block» if you have an Armor.
Fixed incorrect display of flavor text on some cards.
Fixed incorrect display of illustrations on some cards.
Minor text and localization fixes.
Thank you for playing Fated Kingdom!