Summer nights begin to dwindle and Autumn quickly approaches, so I'm going to beat the stores and TV commercials to the punch with a hearty....
M E R R Y C H R I S T M A S!!! !!!!!!11!!!!1!!!!! * * :D
  ・ ☆ . ・ . ・ . ・      ・ .
  ・ ** .   ・ . . ・ .  ・.
  ・ ***N . ・. ・     ・
 . *i**** ・・    ・
  X***J***   . ・ .  ・.
 **X*****o*   Д.
******%***** (´`) ・
++++ || ++++ ( : )・
Too early? Yeah...I thought so too.
Well, regardless of the greeting, I welcome you to the first of many merry dev journals on my new indie x-mas game...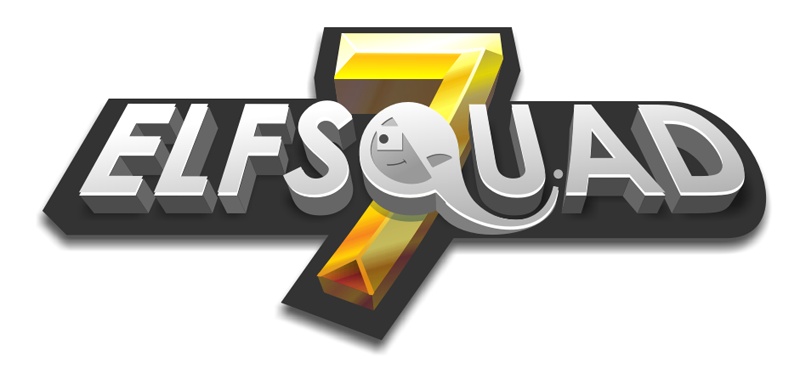 "Elfsquad7?!", you gasp in pure astonishment, "That sounds super-rad enough to work!" My friend, "super-rad" doesn't even scratch the surface of this tasty chestnut!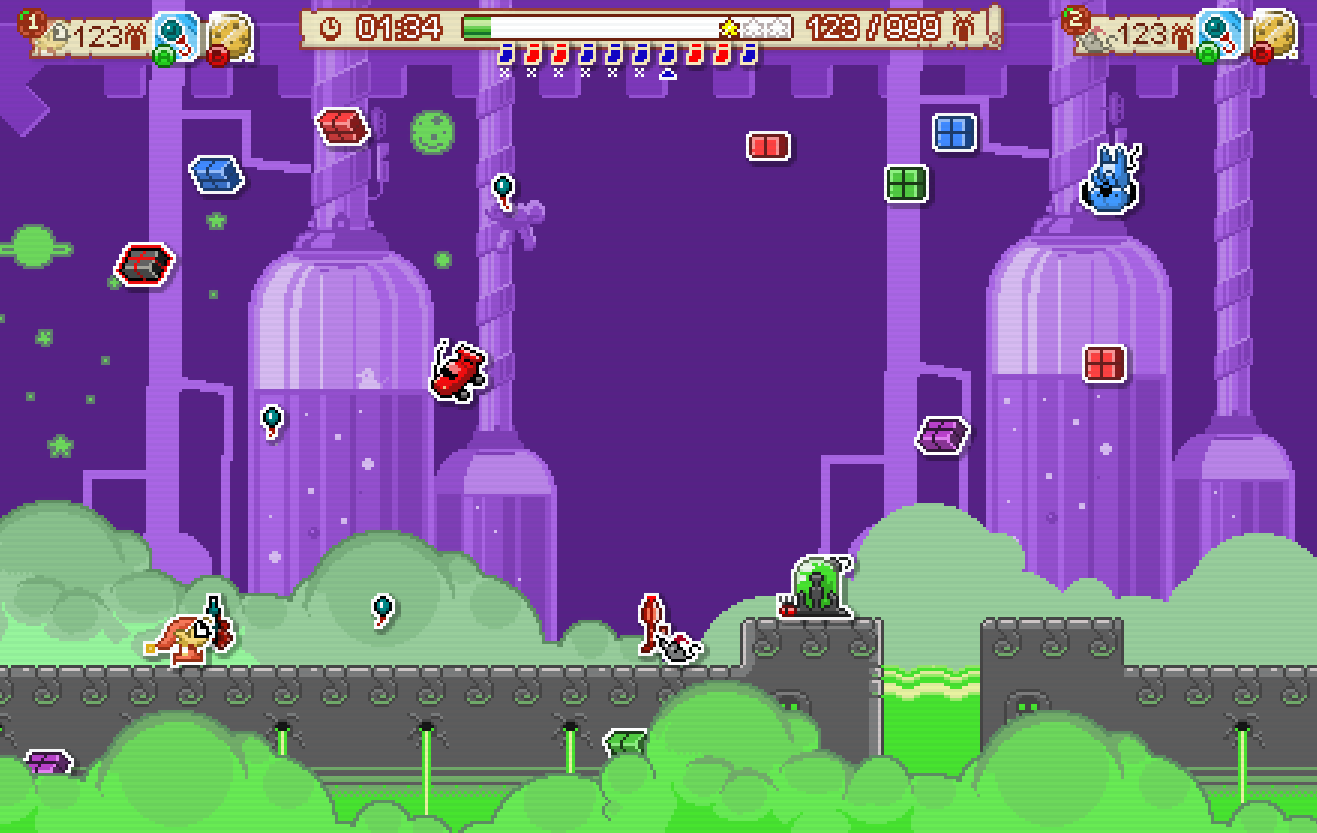 Now I know Christmas games are a hard sell. This holiday season in particular we're looking at some pretty amazing AAA titles (Zelda, Skyrim, Gears3, Uncharted3, Batman!!!!) but I've got some pretty amazing bullet-points that should tickle many a fancy....
Game Name: Elfsquad7
Tagline: "Something Forthcoming that's both Awesome and Memorable"
Gameplay: Fast-Paced Arcade Present Wrapping with Elf Guns
Local Players: 1-4 (XBox), 1-2 (PC)
Online Multiplayer: None, Sorry + Sadface :.(.....
Levels: As many as I can make in 12 weeks!!!
End-Boss Battle: Hecks Yes!
Art Style: 16 Bit Paper Mario-esque
Music: Several Retro Jams
So it looks good/vague under the hood, but how does she play?
Well, luckily, this is actually the remake of a flash game I made 10 years ago called "Elves Inc." Developed back in 2001 with the help of co-worker Paul Warzecha (now a Lead Character Artist over on Diablo III), we were able to make a surprisingly fun little timewaster (that was publicly and unjustly overshadowed by Elf Bowling 3...but I digress).
The basic premise is simple: toys are dropping from above - you wrap the falling toys by shooting upwards with your "gift wrapping" gun - you collect wrapped gifts to clear each level before time runs out.
For whatever reason, it all came together to be a fun little game that I've been wanting to revisit for some time. Its 10th anniversary seems like as good a time as any for a reboot.
Over the next 12 weeks, I'll be posting details as development picks up steam. While "Elves Inc." did a good job with the basic gameplay, in "Elfsquad7" we'll be kicking things up, like, a-thousand notches!
Too many notches? Yeah....didn't think so.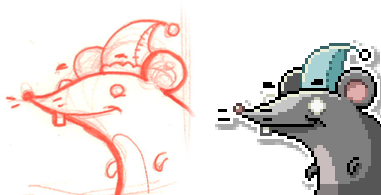 Cheesums says "Go Big or Go Home!"