Hello Guys.
It has been about two weeks since our last update. It has been tough the pass few weeks, team size has gotten smaller, but we are still working our butts off. Here is what we been up to over the past two weeks.
We created a nice banner and promotional piece for game. Tell us what you think: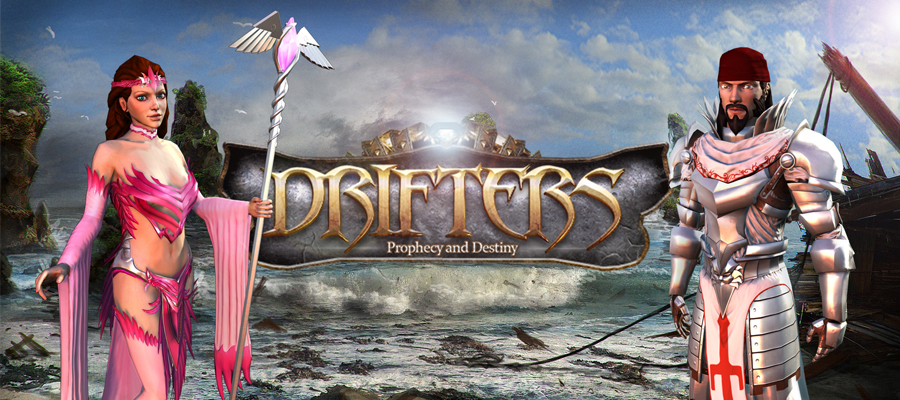 Our 3D Modeler Felipe Pedroso has completed the last 2 spiders creature for game, the long range acid spider and the boss spider. Her are the shots:
We also started rigging and animating the spiders. I know what you might be thinking why we haven't finish Main Character yet? Main character animations will be finished next week, then passed to programmers.
Now many people have been asking us why it is taking us so long to show gameplay. We are sorry but at the moment there is only one programmer working on codes and he is hindered by the fact we got animators late, so he is awaiting for the animators to get done with animations then he will be putting the code in, then tweak them so we can show you a teaser of our game combat systems.
We have also created a new render of, one of the game's main NPC the Priestess Elena. Take a look: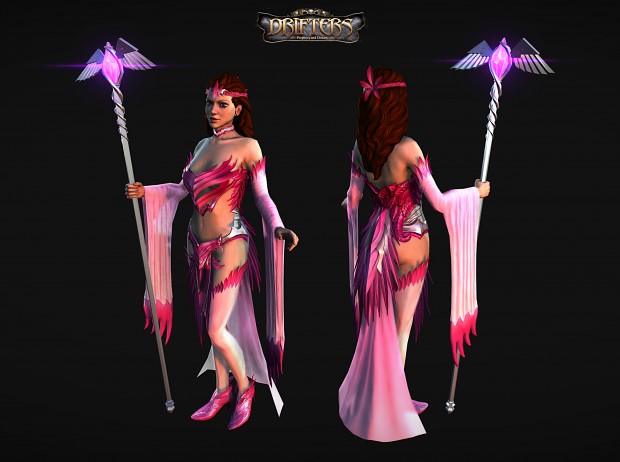 What you think?
We have also open a Deviantart page for game, those with Deviant account can follow us here:
Driftersgame.deviantart.com
Someone asked why we don't show new concepts arts anymore. This is simply because our game style is becoming more and more unique so we will be keeping concept arts under lock and key till we go fundraiser so as to protect our ideas.
Level Designing has been put on hold as we have no active Environment artist anymore, so we have re-open recruitment posts and are urgently seeking Environment Artists. Simply our current environment artist had to step down from team because his freelance gig has increased.
Now we are urgently in need of Programmers and Environment Artists to help us towards our December goal so if you guys know anyone please let them know we looking people to work with us, and any questions they could contact us via:
Skype: djarni.braithwaithe (Human Resources Manager)
Email: support@ultimate-eclipse-studios.com
We also miss your comments, so please what every cross your mind and you would like to tell us or comment on any thing we have posted. Don't be shy just go on and leave your comment guys we look forward to hearing both good and bad feedback's.
We are also looking for suggestion on how to make our pages more lively, what do you guys want to see or want us to spend more time discussing? Interested in Story Telling voice videos? Anyone want to interview us? Any suggestions guys?