Cypress Inheritance: The Beginning Interview Posted on Jan 17, 2014
Conducted By – Adam Ames - True PC Gaming

Please tell us a little bit about yourself and your role with the development of Cypress Inheritance: The Beginning.
I go by DJ and I am the originator of Cypress Inheritance: The Beginning. I have been involved in all aspects of the development process, as well as directed and produced the title.
How did you get started in developing PC games?
I have never been a huge gamer but I thought that if I really wanted to get into a good game, then I would want it to be as realistic as it can be and not so spoon-fed and directed all the way. I would want it to be a cause and effect situation with the ability to be replayed.
Where did the idea for Cypress Inheritance: The Beginning come from?
By the Grace of God, I got the idea initially thinking to turn it into a movie script. From there the idea to build an app game was born and that then grew into the idea for the larger platform.
What are some of the successes and failures you learned from in developing Cypress Inheritance: The Beginning?
I had no experience in doing a game when I started this. I have learned the hard way a lot about taking more time to make it clearer as to what is expected and also to really make sure of what the options are. I also learned to take more time in getting a team together to work on a game from their ability to their communication skills. Some of the successes are that now we are very close on what was originally intended to be and we are seeing it run smoothly on the platforms.
In its current form, how close is Cypress Inheritance: The Beginning to your initial vision?
At this point it is very close to what I wanted to begin with and has at least a foundation to build on for the next chapters and next new game in continuing. When I first started the game was meant to be an app and it was not so close to what I wanted in how it looked or what was played.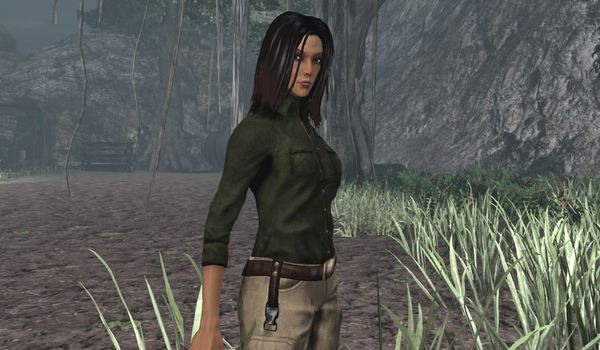 Some devs admitted their games were too hard upon release because they became experts as they developed the game. Talk about setting the difficulty levels for Cypress Inheritance: The Beginning and if you faced a similar challenge.
I really do not see the game being too hard as long as you go into it with a mindset to be the character in the environment you are set in. However, if you go into the game expecting to be directed at every turn, then yes, it is going to be hard.
Were there any challenges you faced in ensuring Cypress Inheritance: The Beginning would run on the various PC system configurations?
Not really, in the game that is for sale now, we have been blessed to have a talented programmer that has helped to make it run on the desired platforms.
Please talk about developing the art style, level design and music for Cypress Inheritance: The Beginning.
The art style I wanted for Cypress Inheritance: The Beginning was realism. From realistic characters to environments – trees, caves, simply as realistic as possible. Because of having to redo a lot in order to achieve this and starting over with little time the attention to detail could not be as strong as I wanted. But I did learn much more about what could be done, so the next chapters and new game should be even stronger with having a little more time to work. I did sit with the artists through the entire level design process. Good or bad, I made numerous decisions on where and when things would be. I enjoyed very much this process even though we were rushed on time. As far as the music, I met with the composer and described what I wanted it to feel like. After the second time, he did an amazing job in having original music for the title and I definitely want to continue using him in the future.
Outside of creating the game itself, what is the toughest aspect of being an indie developer?
Getting the right people for your team, marketing and money. All of these are not easy but can be pushed through if you stay with it.
How did you go about funding Cypress Inheritance: The Beginning and did you receive financial or emotional support from friends and family?
We have private investments and yes, we did have a few people who helped with encouragement along the way.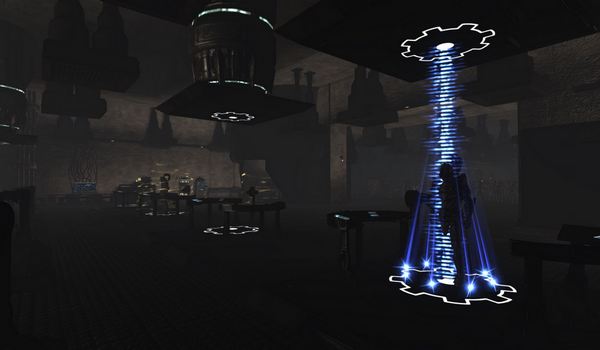 Tell us about the process of submitting Cypress Inheritance: The Beginning to the various digital distribution platforms and if you encountered resistance in doing so.
We have a really great office manager and great tech department as well. This really has not been that hard for me. It is a little time consuming and waiting, but not bad.
Did you research similar titles when trying to come up with the launch price?
Yes, we researched and compared and did the best we could to set a price that made sense with the amount of game content that is actually here, considering it's an indie title.
Can you tell us why you chose to release a demo for Cypress Inheritance: The Beginning?
We put the game out to a select few people mainly for initial feedback, but did not really put out a widespread demo.
How important is it to get instant feedback about Cypress Inheritance: The Beginning from users through online message boards and other social networking sites?
I think it's very important. From what I have found, gamers are very matter of fact for the most part and really are paying attention to detail. Having those opinions does help in realizing what holes or errors you have. They can also obviously spread the word and help make the game successful.
How much value do you place on the opinions of those who review Cypress Inheritance: The Beginning professionally?
I do value their opinion as well. I only want the review to be given from the point of view what the game is meant to be and not from a stand point of how a lot of other games are structured.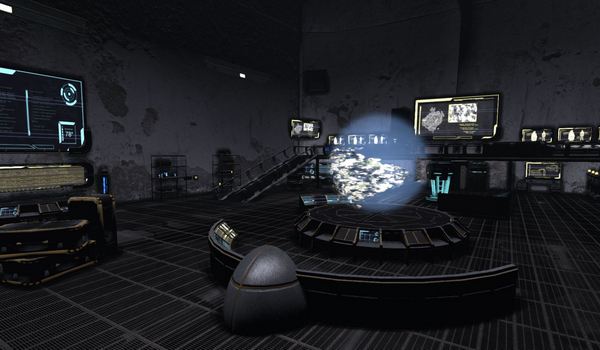 How do you feel about the various indie bundle promotions and the "Pay What You Want" pricing methodology? Would you be interested in contributing to a project like that in the future?
I think it is a good idea and I would consider it.
What are your thoughts on how the PC gaming industry as a whole are dealing with the problem of intrusive DRM and piracy?
To date this is not a big issue for me but I do think that if the gaming community has somewhat of a gentlemen's agreement or ladies if you will, then this can be kept to a minimum. I think that if games are supplied in whole and you are not paying a lot in other transactions to get the whole game this would be a plus. I know I would rather have an original official version than some copy. I also do not want to go through the trouble of all the DRM. I understand as a developer you have to protect what you have and have to also make money. But simply put if there is more of an overall "do the right thing" then this is not an issue.
How do you feel about individuals posting videos and receiving monetization of Cypress Inheritance: The Beginning?
I don't really mind it.
How do you feel about DLC and its current implementation in the PC gaming industry?
I think it's good, but again I would say make sure there is a full game in the beginning and don't let it be that the addition is so important you can't play the same game without it, unless it is free.
How do you feel about the online modding community in general and specifically if mods were created for Cypress Inheritance: The Beginning?
I think it's a good thing.
What advice would you give up-and-coming indie PC developers who are trying to break into the business?
Make sure you have a good, structured plan first with a clear goal of what you want to produce. Then really look at what your budget needs are and make sure you have it before you start. Get a team together to achieve your goals with good contract structures. Then most of all stay focused. All the hype and good ideas are no good without a clear plan first and the budget to complete it.