Currently we are working on the first and second level sets and all the assets that are contained in these. The GUI with references to classic card based tabletop games is already done and working like a charm.
Although this project is developed in our spare time during the last month more and more additional features have been implemented so that now the time has come to show this piece of art to the world.
- Animation done by motioncapturing via Kinect
- interchangeable weapons, shields and armour
- new opponents instead of dummies
- added elite opponents and sub-boss character with special weapon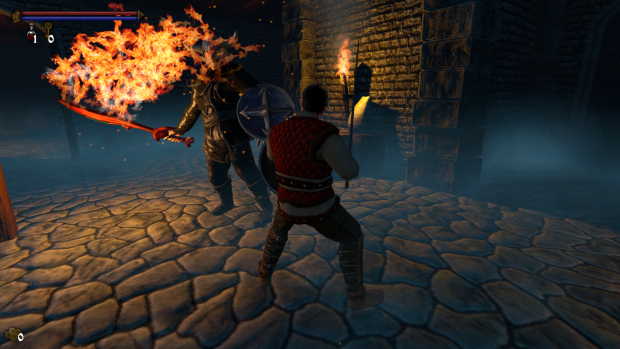 - added testroom for second level
- created assets for second level
We would be very pleased if you could have a look at the pictures and videos and provide us with some constructive feedback.
If you like what you have seen, subscribe to our channel below:
Youtube Channel of Thomas Schreiter
Watch us on IndieDB for the latest news, downloads and media!