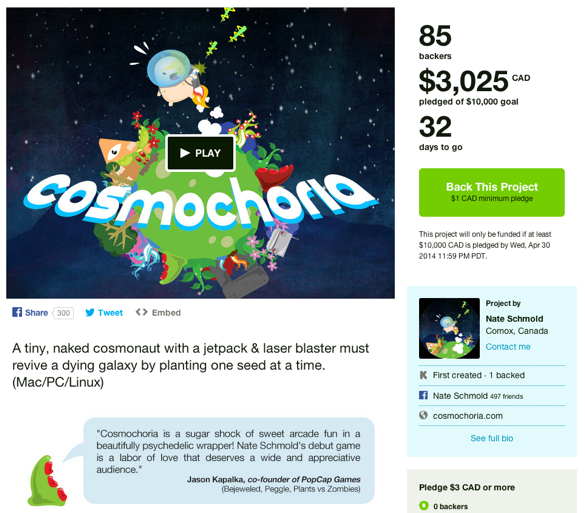 Originally planned for launch on April 1st, some unexpected circumstances caused the Kickstarter campaign for Cosmochoria to launch a few days early. That being said the first 24 hours was unbelievable - bringing in over 25% of the total $10,000 campaign goal.
With a wide array of rewards tiers, including Kickstarter exclusive T-Shirts, Signed & Numbered Art Prints, and a Kickstarter exclusive collectible Physical release of the game, there are a lot of take home treasures to be had, in addition to a DRM-Free digital copy of the game itself.
By far one of the most interesting rewards is the fact that every pledge—regardless of the amount—automatically comes with the bonus that a tree will be planted somewhere on earth. With the current backer total sitting at around 85 people after 2 days, it translates to, literally, a small forest of amazing support for Cosmochoria.
Check out the campaign today @ Kickstarter.com