The deadline for The Grand Mini-boss Voting Competition has been reached, and the results are in… And the winner iiiiiis…
The Tanuki Teakettle!
With an overwhelming victory, the cute and glorious teakettled Tanuki has annihilated all competition and will be the mini-boss of the Gates of Tranquility! Wheeee!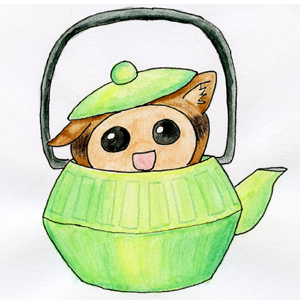 This time, we unfortunately didn't get any custom entries, so the battle was fought among the four creatures we prepared.
So, how did the candidates fare? Let's look at the results!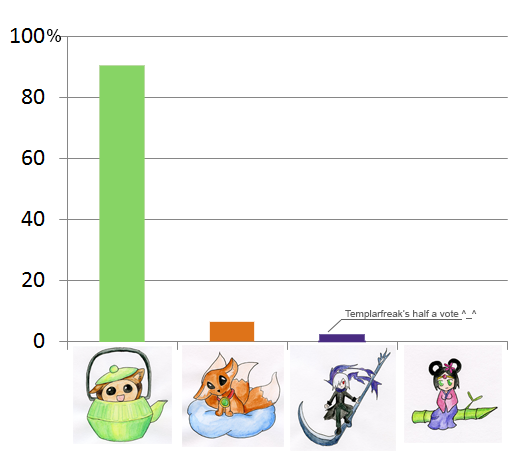 As can be seen, the competition was quite one-sided, with the Tanuki Teakettle taking over 90% of the votes!
...And Now?
Now that he winner has been decided, we'll start our work on making the in-game sprite for the cute little creature. We'll also be designing the epic mini-boss battle, along with all the required ammo patterns.
When everything is more or less ready, we'll be posting an in-depth article about the creature and the fight with it here, so remember to be on the look-out!
Big thanks for everyone voting in the competition, we're always glad to hear from everyone following us!