UPDATE: The Competition has now ended! We'll be posting the results in a new article soon!
Hello again!
As we're finalizing our first playable new stage, The Gates of Tranquility, we wanted YOU to get a chance to take part in the stage's development!
So, we're holding a voting competition to decide the mini-boss that resides in the stage! Since the stage has an emphasis on traditional Japanese themes, such as cherry blossom trees and shrine gates, we've drawn up some creatures and beings from Japanese legends. You can vote for one of the four entries we've prepared below, or even create your own entry!
Competition Details
Theme
Creatures of Japanese legends
To read more about the stage the mini-boss will inhabit, read our article on The Gates of Tranquility!
Voting for an entry
To vote for an entry, simply leave a comment below with your choice's name or number (or both).
- You may change your vote at any time. Only the last one will count.
- If voting as a guest, please include a nickname so we can distinguish between different votes
Posting your own entry
If you wish to post your own entry, send a link to your creation to Snowduckie as a private message, or simply post the link in the comments below. Also, include the name of your creature and a short description.
- Entries need to be suited for Corona and the theme
- All entries will be screened to make sure they are appropriate
- Accepted entries are added to the competition as soon as possible
- The entry needs to be a drawing
- You can draw the entry by any tools you may prefer: pencil, ink, Photoshop, ketchup...
Winning Entry and Deadline
At the end of the voting period, the entry with the most votes will be chosen as the winner and will become the brand new mini-boss for The Gates of Tranquility!
We will start working on the final asset after the winner has been decided. The creature may be adjusted to fit the game's needs.
The competition lasts for one week, and ends on May 30th at 9:00 CET.
Competition Entries
1. Tanuki Teakettle
Based on the tanuki that shapeshifts into a teakettle in the story Bunbuku Chagama.
En.wikipedia.org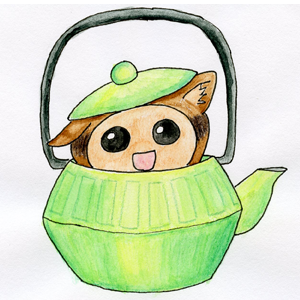 2. Shinigami
A Japanese death god or "grim reaper".
En.wikipedia.org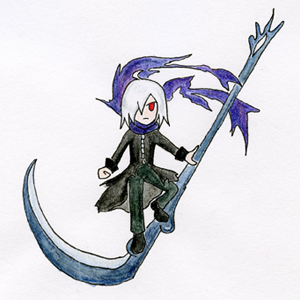 3. Kitsune
A many-tailed fox spirit with supernatural powers, common in Japanese folklore.
En.wikipedia.org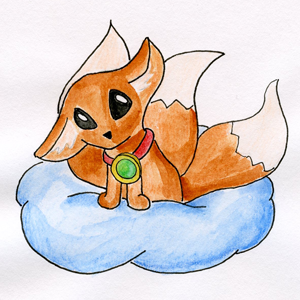 4. Kaguya-hime
Based on the princess found inside a bamboo in the story The Tale of the Bamboo Cutter.
En.wikipedia.org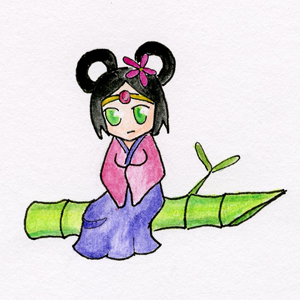 Happy voting!