There's plenty to talk about in this update, however before we get into it, I need to ask for some help. We are now half way through the campaign, and it hasn't picked up as much steam as we need. Still, we have 14 days left so I urge you please, if you can, spread the word as much as possible be in via social media, press contacts whoever!
Now on to the good stuff!
First up is a video showcasing some of the changes and updates made to the gameplay mechanics and the animation. The result being that Clive feels more grounded, and controls more like the games that inspired his own!
We now have dynamic leaning in running, jumping and falling animations, This sounds like a small change, and it is subtle, but makes the whole game look and more importantly feel smoother. We also have refinements in collision detection and physics, which also add to the aforementioned feel.
The second thing to talk about today is Clive's character design. On several occasions now we've heard people mention they feel Clive is lacking something to his overall look. So in an effort to combat that we've made the decision that he will now be dressed appropriately for the time era that he is in. On his home Cottontail island he will appear as we've shown in the past however. Below are a few pieces of concept art for different time periods.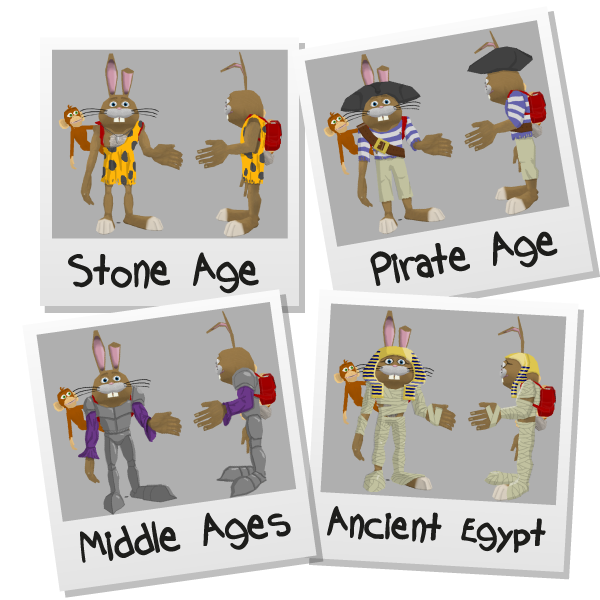 All that's left is to thank you all, also despite the fear of sounding like a broken record, please spread the word!