First up the elephant in the room is the brand new level. Set in the time of the ancient Mayans this volcanic level can be treacherous! Possibly the best looking level yet, it includes a huge active volcano, flowing rivers and plenty of secret areas.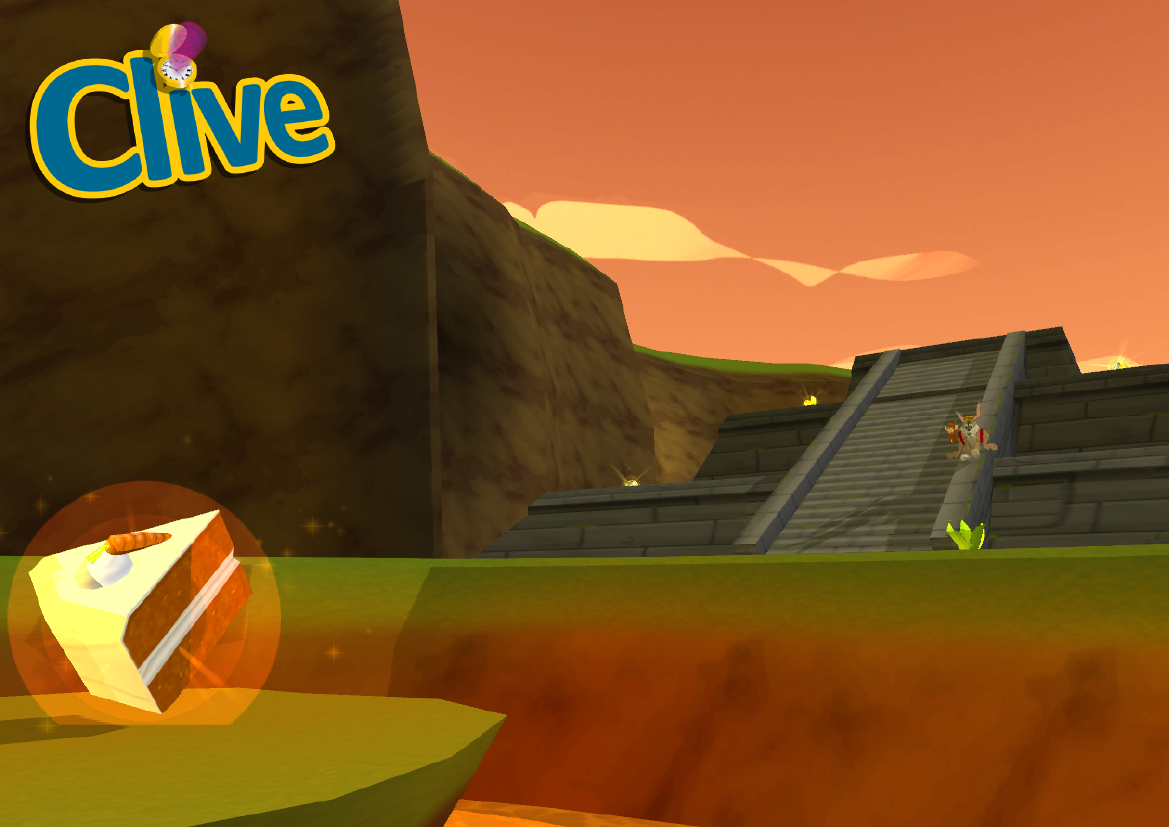 We also have some new animations and mechanics, For instance, Clive now has a second jump; if executed straight after landing he will now spin-jump which gives some added lift! Additionally he can now also slide on certain surfaces, allowing for Mario 64 style slope races and more!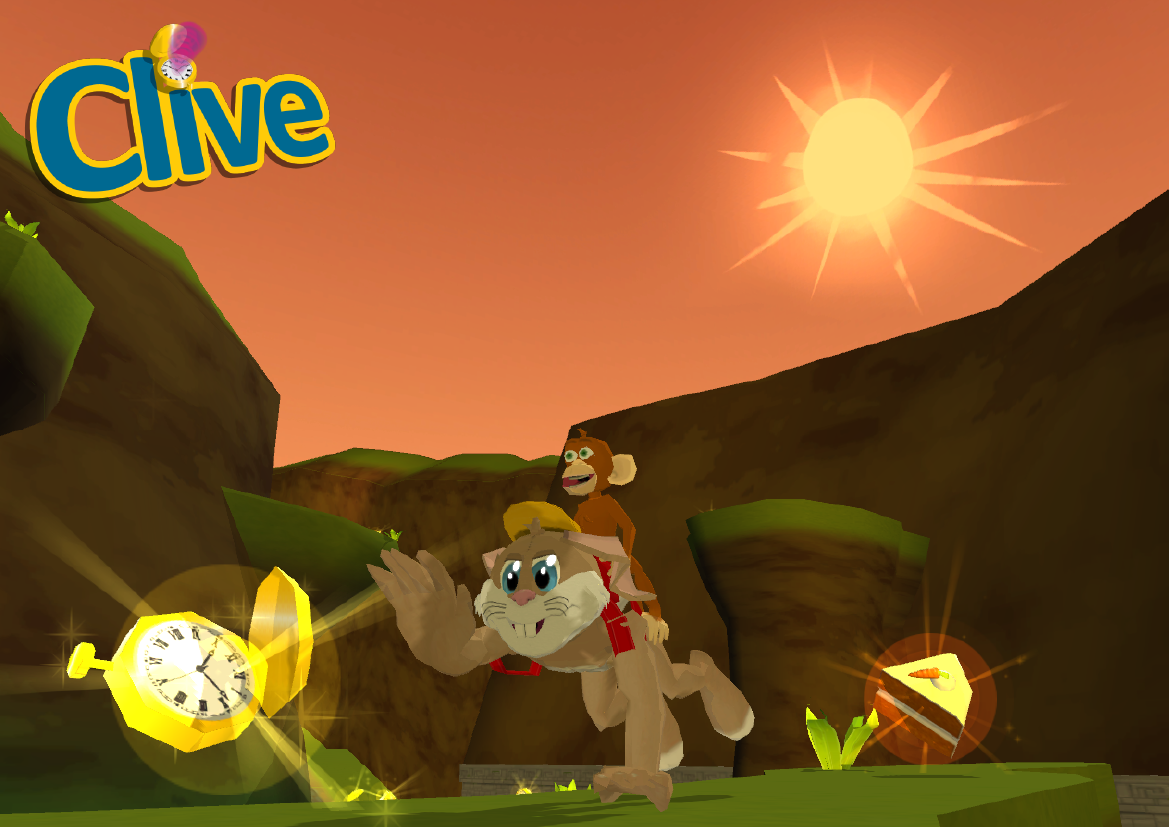 Lastly the health bar has been updated. Appearing as a carrot cake in the top right hand corner, Clive has 6 slices to lose before he bites the dust! So be on the lookout for extra services floating around the levels!The video below shows off all this new stuff far better than I can explain!
Thanks for all your continued support!