After a bit of a learning curve, some market research (and the love of older games), I have made the decision to take the art style in a slightly different direction.
This new direction is that of a mixture between the style of hand painted textures, and the simplicity of pixel art. The two merged into one are, in my opinion, helping the game to look and feel more unique, whilst keeping the core "fun", "cartoony" principles from before.
The image below is a good example of what I mean, it's uses a simple palette, but it still reads as it should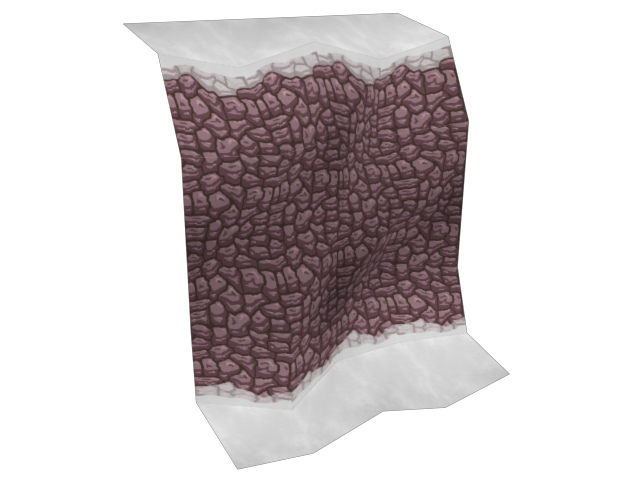 This does mean a slight retexture of previous levels, but It will (I hope) result in a more interesting looking game for the player.
But before going back over my previous work, I have started work on a new level, titled "Shiver The Timbers". It's a merge of, medieval and nautical themes, with a strong emphasis on pirates. The image below demonstrates this new level, and the new art style within!