Chameleon Swing Beta Comes to Google Play
What's it about?
Play Camill the tongue swinging chameleon. Glide branch to branch, tree to tree, eating bugs and dodging hungry beasts. Will you wake the All-Seeeing Aye? Roll the Dice of Destiny to determine your fate! Compete with friends and let the animal spirits guide you on your quest.
You can now play Chameleon Swing Beta free on the Google Play store:
Were Back!!!
Happy New Year – hope you have a great 2017 – now back to game dev. Yeah well … were very close to finishing – soon – hurrrah! We thought we better send a blog update to keep you informed – and also to let you know we haven't disappeared off the planet. Yet.
What's New?
NEW SPECIAL ABILITIES AND THE DICE OF DESTINY...OF COURSE!!!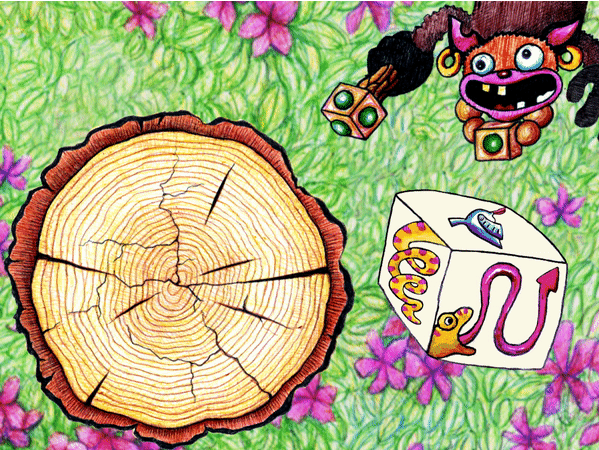 Enter the Dice Room, chat with your teacher and mentor the All-Seeing Aye and tap, hold and swipe to roll the Dice of Destiny – Will the animal spirits guide you on your quest? What ability will you acquire to score high?
Springy Tail – You have three bounces and after that the animal spirits can no long help you
Horns – Knock the lemurs off their branches
Rainbow Magnet – Attracts insects towards you: more insects, more currency, more dice
Armour – Saves you once from all damage
Laser Tongue – Super quick long tongue, that speedily helps you.
Rolling a blank – The animal spirits cannot help you this time.
The special abilities have been added to give the game more variation and add competitive value when playing among friends, and also gives the characters new and interesting story lines that can be used in future games.

It's interesting to note that for me this casual mobile game is starting to become it's own brand, it's own story, and it's own world with curious characters and lavish environments. The fun has only just begun. Watch this space!
Horns Ability
Armour Ability
Springy Tail Ability
Here are some cleaned and polished sprites to give the game some extra vim. The grunt and donkey work is always such a chore to get into – the constant refining, but as they say the devil is in the detail and that added polish leaves a professional look (we hope!)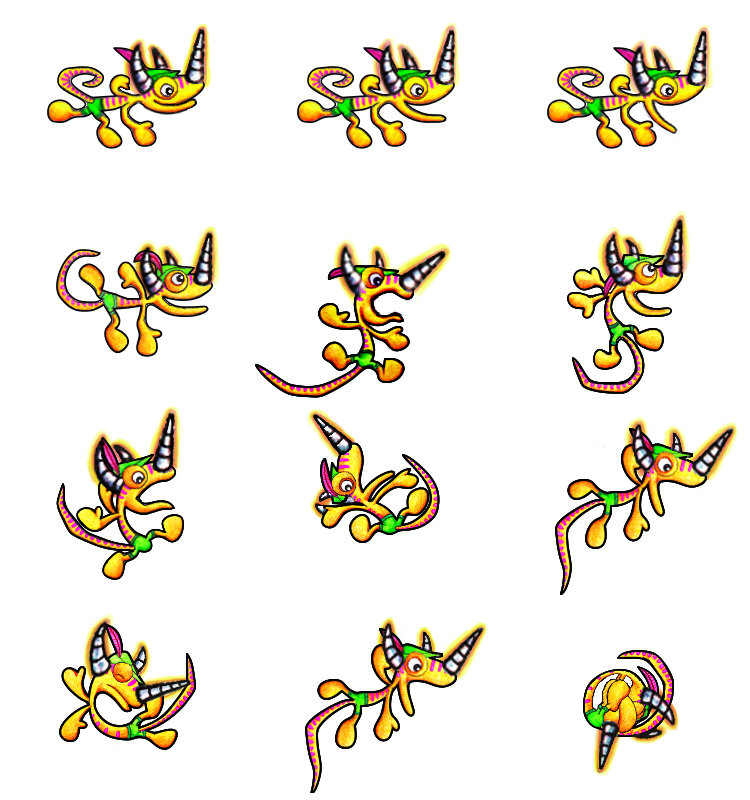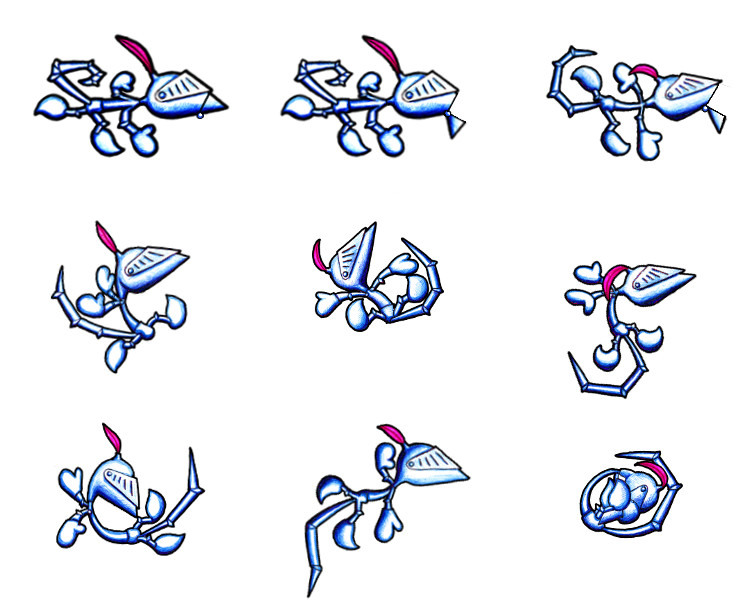 That's all for this blog post. All the best with your gaming. Two thumbs up!
Kier & Jack